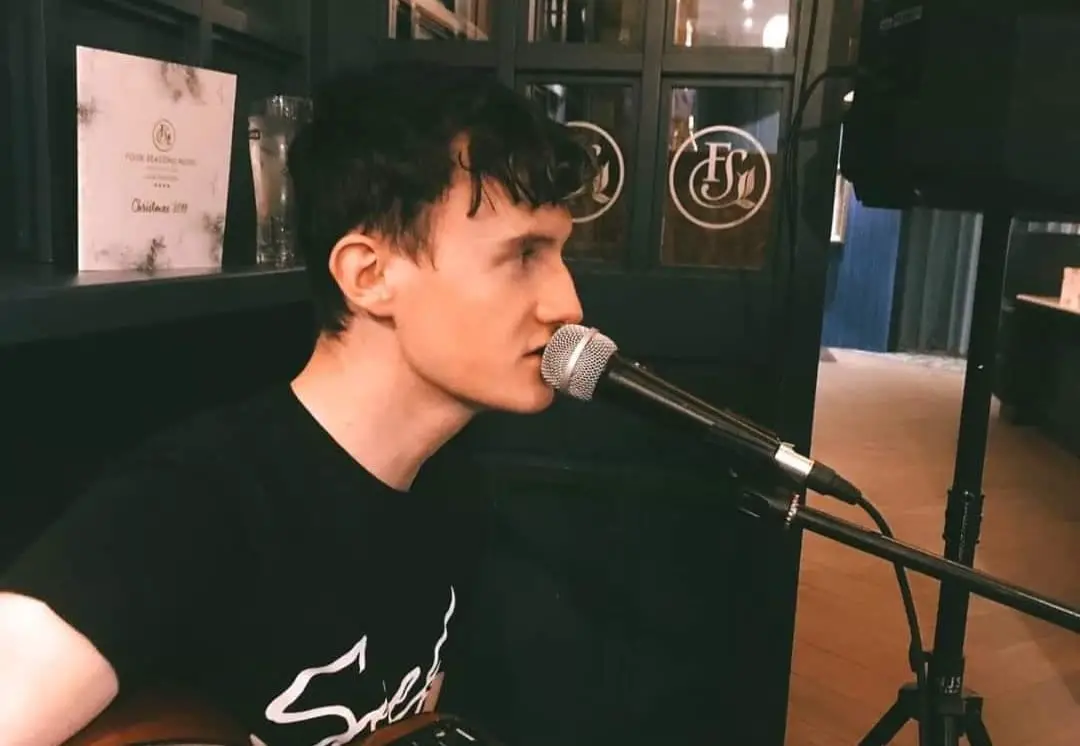 It takes a lot to do justice to a classic like Raglan Road.
But a young Co Armagh singer has captured the raw emotion required for a brilliant rendition in honour of his late grandfather.
Twenty-year-old Odhran Murphy, from Crosmaglen, is currently working on his first EP.
But he could not resist taking time in covering a version of the timeless Luke Kelly ballad based on Patrick Kavanagh's poem.
And the result is amazing.
It is made all the more special as Odhran recorded the song because it was a favourite of his granda, Teddy Campbell, who loved to sing it too!
Said Odhran: "My granda played for years in the John Murphy Showband and sadly passed last Christmas.
"I wanted to upload this cover in tribute to him for so long but didn't have the courage to sing it since he died.
"Then last week I finally felt I was ready to pay tribute to a man who inspired me so much with my music.
"I'm just so glad and thankful the response has been so positive and know he would be so proud of me continuing his legacy."
We're sure you'll all agree – a star in the making!
Hi Everyone!!! So this next song is a special one for me!! I grew up listening to this song which my Granda Teddy would have sang! One of his favourites "Raglan Road" I've always wanted to post a version of it up but never had it in me to do so! Soo….. here is a short cover of "Raglan Road" For Granda X😇 Hope you all Enjoy!! Feel free to like//Comment//Share O.

Posted by Odhran Murphy on Thursday, 30 January 2020
Sign Up To Our Newsletter