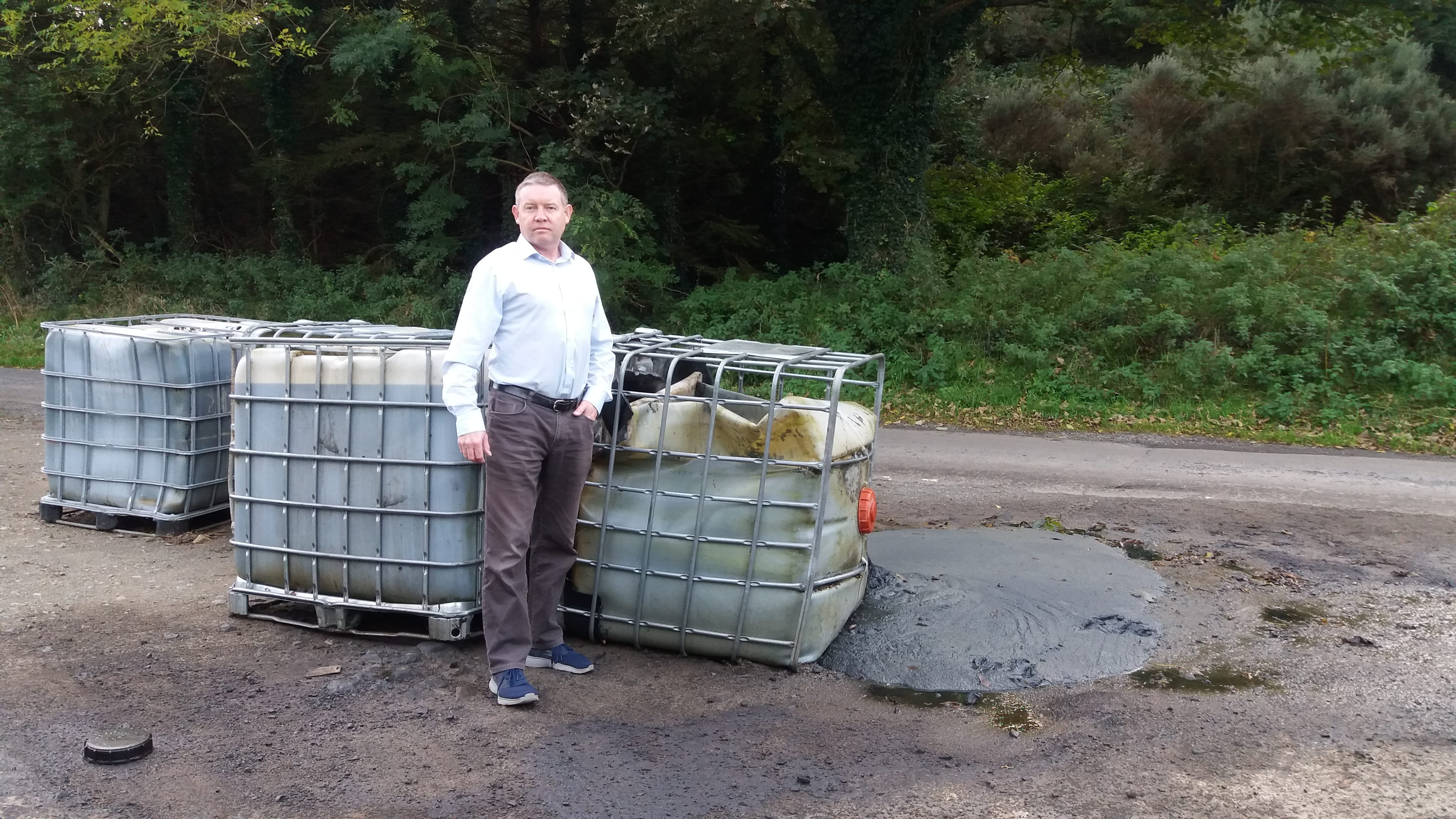 Another four pods of diesel sludge lie dumped in the middle of a road in south Armagh.
Two have landed on their side, spilling their toxic contents over the road and into the adjacent field.
And as always, it will be the ratepayer who picks up the cost – money being spent unnecessarily when it could be used for more productive purposes.
The pods appeared at the junction of the Ballynamadda/Tievecrom Road at Dromintee.
And those who threw them there have been roundly condemned by Slieve Gullion Sinn Féin Councillor Mickey Larkin.
"This waste is causing untold damage to the environment," he said. "Harm is being done to plant and animal health.
"Ultimately this will have an effect on the health of the local community.
"Apart from the health implications there is also the financial cost of the clean up and disposal. Once again public funds needed to provide services to the community will be diverted to clear this waste.
"As the council works tirelessly to attract visitors to south Armagh the polluters profit from this poison and create an image of the area which is not deserved.
"It's time these actions came to an end."
Sign Up To Our Newsletter