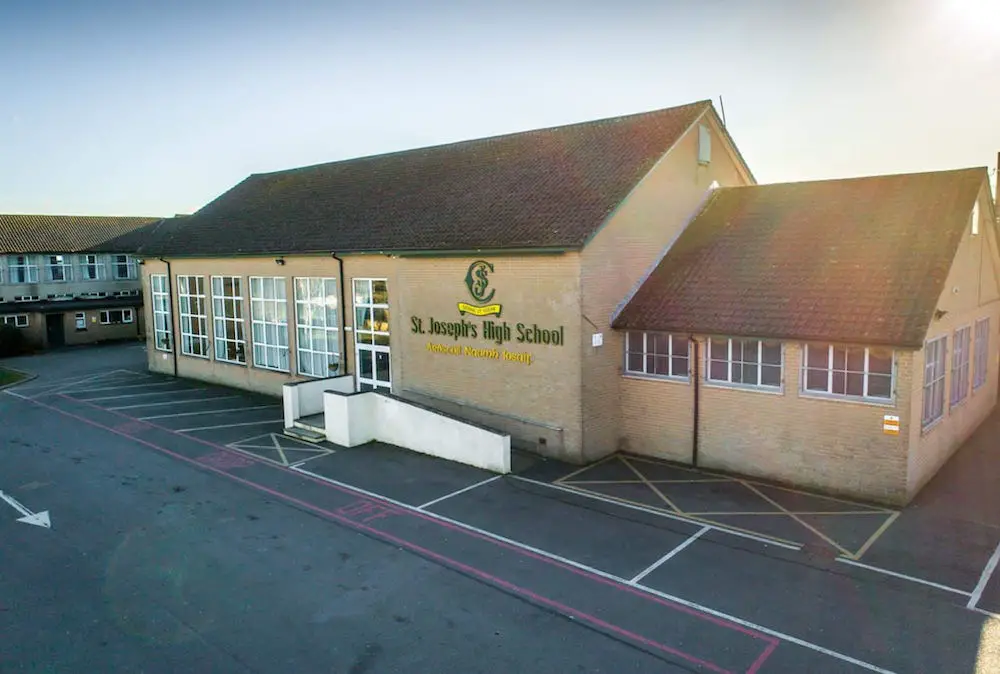 St Joseph's High School Crossmaglen will host a "Day Down Memory Lane" to give staff, students and alumni a chance to say their goodbyes to the old school building as it prepares to close its doors for the final time this summer.
A new state-of-the-art building is expected to swing open its doors this September.
The school will be open on Saturday June 11, from 10am to 2pm, and will allow the wider public to come to the school to recollect on the experiences that many of them will have had in the school over many years.
Light refreshments will also be served and donations welcome towards resources for the new school.
The high school originally opened in 1964, so it is expected that multiple generations of local families will turn out on the day to walk the hallways and classrooms of St Joseph's one last time.
Marie Millar, principal of St Joseph's, says that people are keen to get back to the school: "It will give people an opportunity to see the building again. To walk through the corridors and reminisce.
"A number of friendship groups are coming at the same time. It's an opportunity to reminisce. The building will be open to everyone in the community.
"There has been a great buzz about the event.
"Another event will be held next year for the community to come in and see the new build."
Work started on the new build in June 2020, following the thumbs up from planners for a new build in April 2018.
June 2014 saw confirmation from the former Education Minister John O'Dowd for a financial investment of £170 million for 16 schools which included the new build for St Joseph's High School.
The project entails an investment of £19.6 million by the Department of Education.
It has been 18 years since St Joseph's High School first made an application for a new-build.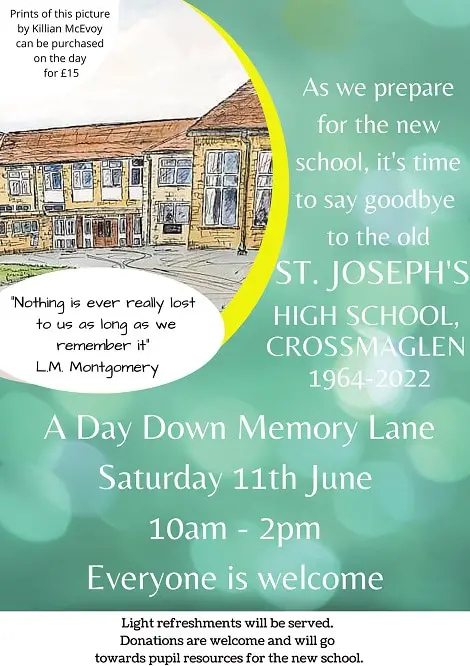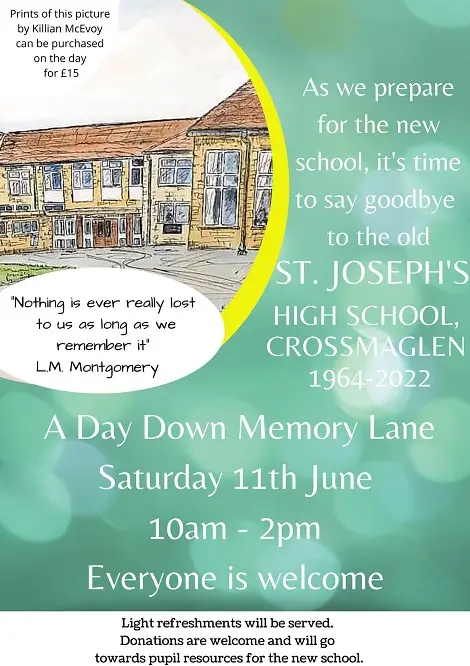 Sign Up To Our Newsletter