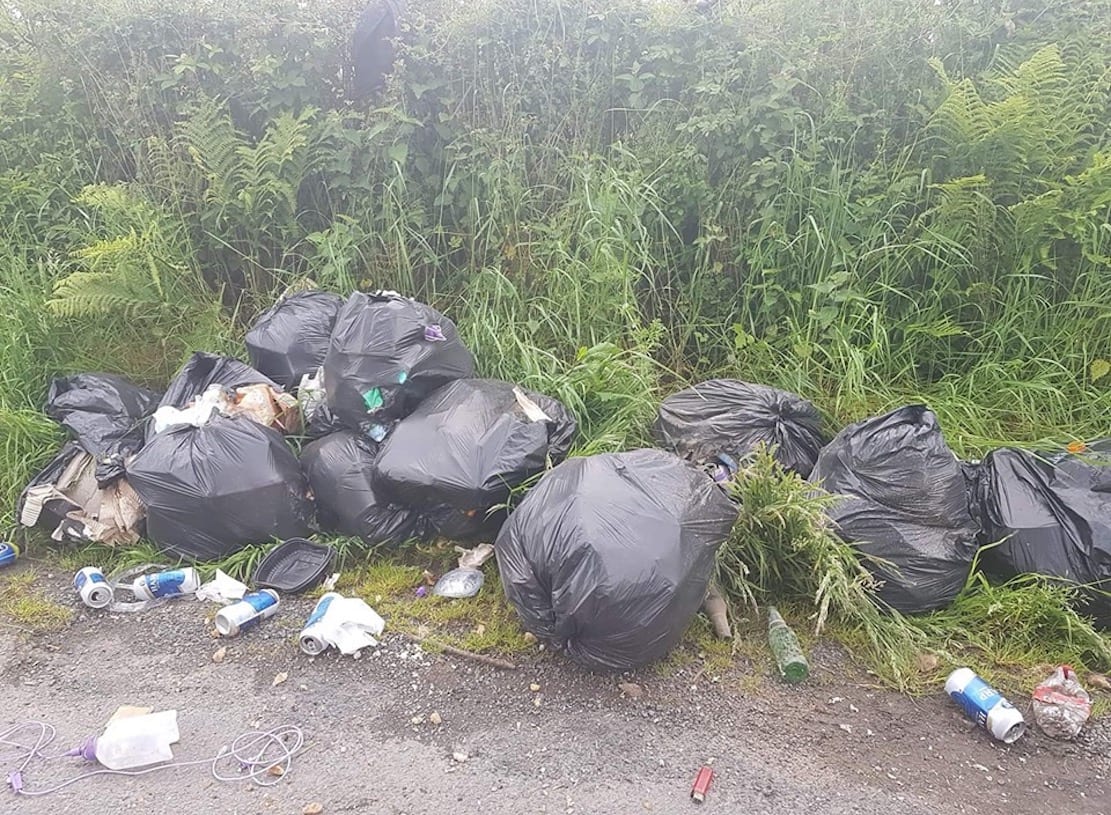 Large-scale dumping close to the scenic Lough Ross in south Armagh has been branded "mind-numbing".
SDLP councillor Pete Byrne has expressed his anger following the dumping of bin bags at Lough Ross Road in Crossmaglen.
"It is extremely disappointing after the dumping of rubbish on the Blaney Road only a few weeks ago, that we have another incident to deal with at Lough Ross," said councillor Byrne.
"Residents are becoming increasingly fed up with the lack of respect shown by those intent on destroying our beautiful countryside.
"Having called the Council on Friday morning, the rubbish has since been removed and will be examined to attempt to establish any connection to those that mindlessly dumped it.
"Following the positive news last month of the work to clean up the Blayney Road dumping site, the community had hoped that a message had clearly been sent out to those who carry out these acts.
"It is mind-numbing how someone can ignore the community and dispose of their domestic rubbish in this way."
Councillor Byrne said he has spoken with the director in charge of waste who confirmed that no attempt was made to dispose of this properly via the local recycling centre.
"A simple journey of another mile into Crossmaglen would have saved neighbours from having to contact their local councillors to deal with this disgusting mess," councillor Byrne added.
"Again, this will eat into Council resources and ratepayers will foot the bill. I remain committed to working proactively with all councillors to ensure incidents like this don't continue to happen."
Sign Up To Our Newsletter