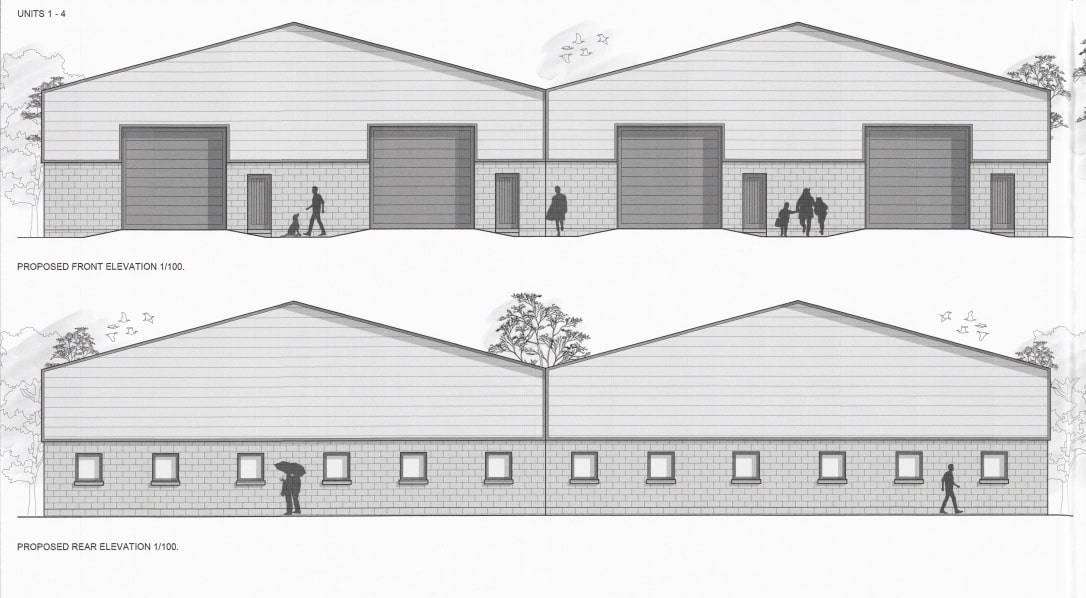 Crossmaglen could be set for a major industrial development with the potential to create over 50 jobs during construction and when complete.
Plans – representing a significant investment – have been drawn up to build six industrial units for various uses.
Proposals, in the name of Alannah Devlin, from Newry, have now been submitted to Newry, Mourne and Down District Council for consideration.
The new-build facilities would be constructed on lands at Donaldsons Road, on a site "approximately 180 metres north east of the settlement of Creggan".
According to the planning application, this is an existing commercial yard, which is leased to KMC Transport (Ireland) Ltd.
The plans, if given the go-ahead, would see "six light industrial units" being built for B2 and B4 classes, which falls within the categories of 'general' and 'special' industrial purposes.
Collectively, the six units would offer floorspace to tenants of more than 8,700 sq ft.
Papers submitted to NMD Council indicate that up to 25 jobs could be created when these units are up and running.
According to a supporting statement: "The current tenant is proposing to continue their operations from the south and south western portion of the site and this is to be separated from the proposed new units by a new paladin fence system.
"Containers which are situated to the east of the proposed site are to be demolished.
"Two individual buildings will be erected to create six units for light industry."
The new development, the statement reveals, would "ensure job creation".
It adds: "The proposed development will benefit the local economy and will generate local jobs, close to the settlement area of Creggan.
"It is anticipated that as many as 30 persons will be employed in a significant capacity throughout the duration of the proposal's construction.
"It is anticipated that industrial units could provide up to 25 permanent full-time jobs when occupied by local businesses.
"The units provided by the proposed development will allow for local businesses to operate within the locality which will ultimately benefit the wider community."
The plans will now be publicly advertised shortly with a decision expected in due course.
Sign Up To Our Newsletter