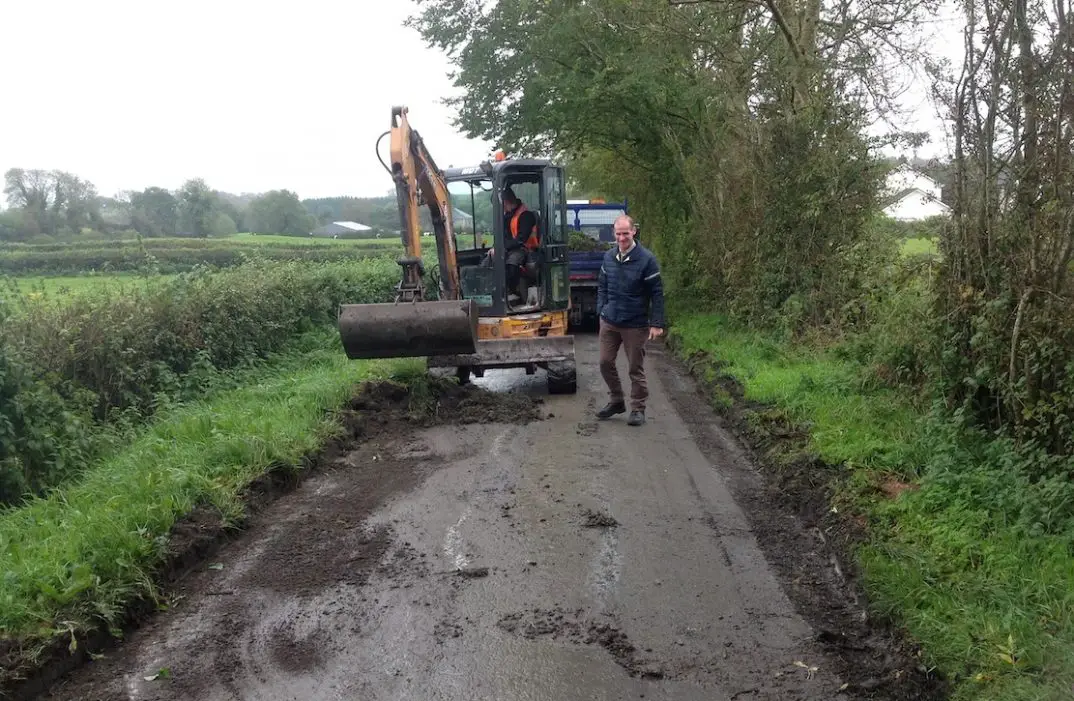 After a long hard battle two Crossmaglen roads have finally been resurfaced.
And Sinn Féin councillor Terry Hearty said the resurfacing work being carried out on both the Creamery Road and Donsaldson's Road is "just the start".
"I'm delighted to see this work finally take place," he said.
"It has been a long battle, with much lobbying to get this work done, but given the extremely dangerous state sections of the roads were in it has been well worth it.
"Of course, this doesn't mean that we will be resting on our laurels.
"There are many more roads across south Armagh that are in a dangerous state of disrepair and we will continue to fight for resources to be allocated to this area.
"For example, while I'm relieved to see a particularly dangerous stretch of the Donaldson's Road has been resurfaced, as I'm sure residents of the area are, there are other parts of that road that also require work and I will continue to lobby for those, and several others, to be included in plans for next year's budget."
Sign Up To Our Newsletter