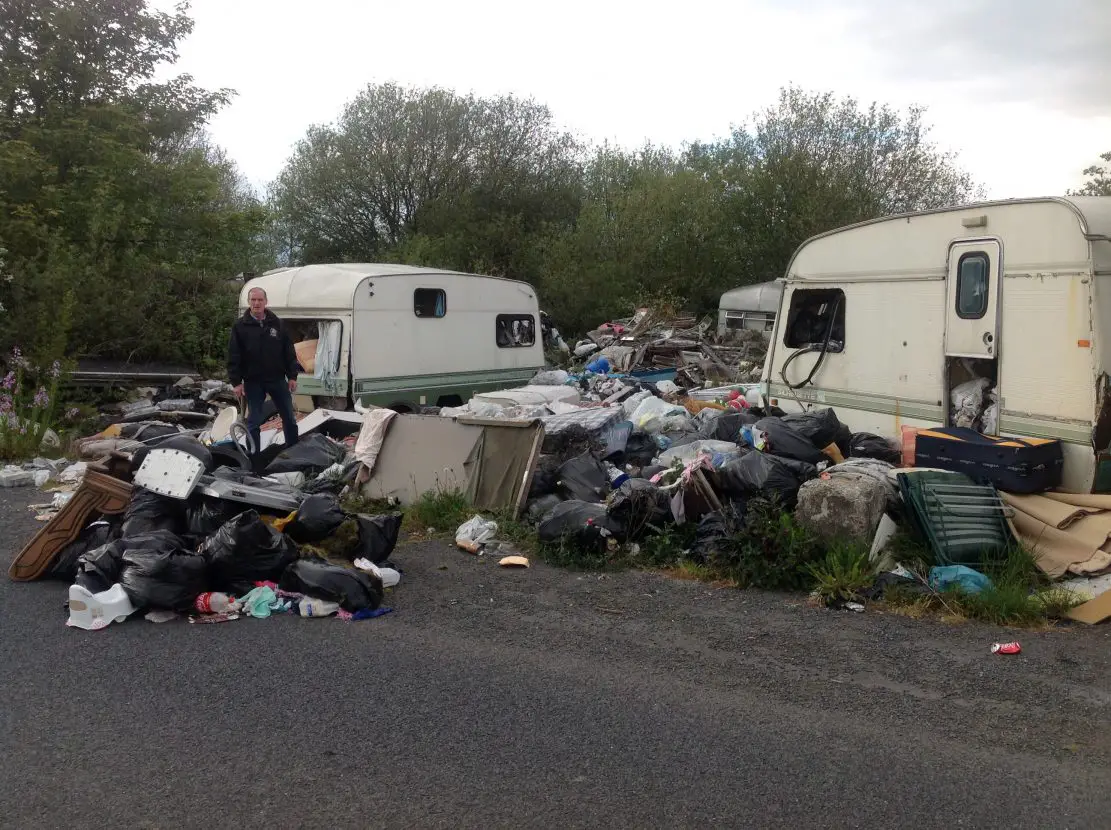 A rat-infested dumping ground on the outskirts of Crossmaglen has led to calls for legal action to be taken in a bid to resolve a "20 year nightmare".
Huge piles of rubbish and waste have been deposited at the site on the Blaney Road.
And now local Sinn Fein Councillor Terry Hearty is asking Newry, Mourne and Down District Council to consider taking legal action against the Northern Ireland Environment Agency.
He said residents living along the Blaney Road near Crossmaglen are demanding action.
"The residents have been living with mess and illegal dumping for 20 years," he explained. "It has been a nightmare at this site. It is plagued with dirt and vermin. People are sick sore and tired of the lack of any type of action to address this nightmare."
He accused the NIEA of having "badly let down" local people, claiming it to be their responsibility to clear this site.
Said Councillor Hearty: "Council officials have visited this site on many occasions and forwarded this information to the NIEA. Nothing has been done.
"We have had enough. This would not be tolerated anywhere else. Myself, the local residents and the Crossmaglen Community Association are saying it very clearly – enough is enough.
"Those who dump their dirt on our roads and lanes care nothing for us as a community.
"One of Newry, Mourne and Down Council's top priorities is tourism and promoting tourism within the entire district council area.
"No matter how much good work we do, tourists and visitors are faced with this before they enter Crossmaglen."
Councillor Hearty confirmed he was going to seek the full support of the council to "challenge the NIEA".
"I am going to ask the council to take legal action against the NIEA for their failure in dealing with this awful blight on our town," he added.
Sign Up To Our Newsletter