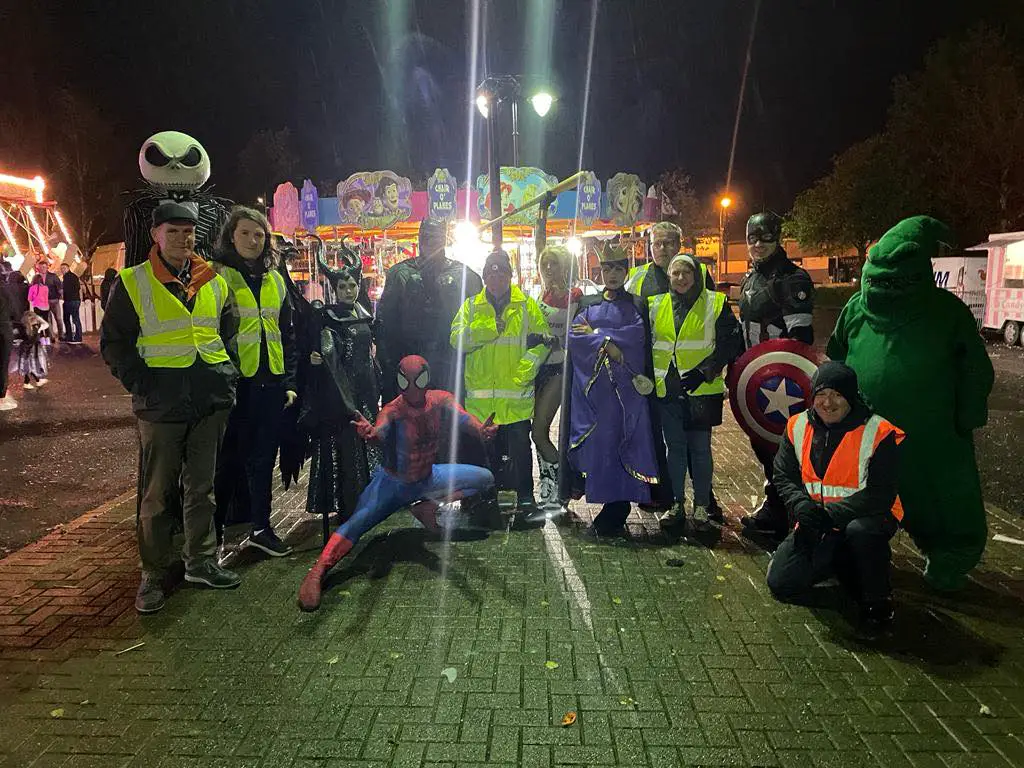 Hundreds of residents turned out for a fantastic community Hallowe'en event in Crossmaglen on Sunday.
The event – 13 years on from the first – returned to The Square after a Covid-induced break in 2020.
And the return of the festival coincided with a much more peaceful Hallowe'en than that of 2020 where residents – particularly in the Ardross area – were tormented.
SDLP Slieve Gullion Councillor Pete Byrne thanked the neighbourhood policing team, community activists and the local Community Association in Crossmaglen for their work.
Mr Byre commented: "Speaking with residents in Ardross throughout Hallowe'en night, they were incredibly grateful for the work put in by the neighbourhood policing team, community activists and the Community Association to make this a peaceful Halloween night.
"This was a huge difference to the disruption we had last year, and it was great to see so many kids trick or treating safely around Ardross Park.
"Great collaborative work ensured everyone enjoyed a happy and safe weekend in the town."
Sinn Féin Councillor, Aoife Finnegan, added: "I want to thank the Community Association and the South Armagh Halloween committee for the unbelievable event they planned for all to enjoy this Halloween as well as a number of key organisations within the community for facilitating the events such as the Rangers, for use of their grounds. The first responders for helping to steward the event as well as all the businesses and volunteers who came together to make the events work.
"I would also like to thank the Council for working with me in carrying out a number of maintenance works around Crossmaglen including the fixing of lights in Ard Ross and the Square as well as the cleaning of the square after the events and a number of other jobs.
"I also must commend the PSNI after meeting them with the community association they committed to implementing a plan to tackle anti-social behaviour around Halloween in the area to avoid a repeat of last year. They did this as well as delivering leaflets with a direct phone line to residents which they could use to report unsavoury behaviour.
"Overall, this has been a huge success for Crossmaglen and the wider South Armagh community and it is wonderful to know that all collections will be going towards "Aaron's mission to walk"
Sign Up To Our Newsletter