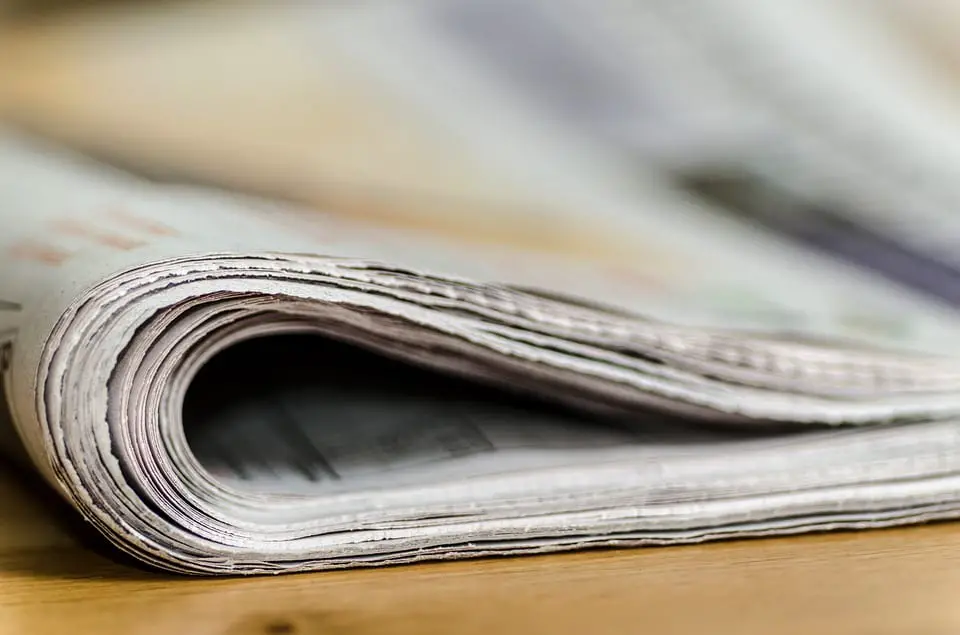 One of the last remaining Co. Armagh newspapers has announced it is to cease publication permanently.
The Examiner, based in Crossmaglen, had temporarily suspended printing in March due to the Covid-19 pandemic, however, the owners say they have reached "the difficult decision not to resume publication".
"We take this opportunity to thank our loyal readership, advertisers and contributors for their steadfast support over the last 28 years, which enabled 'the wee paper' to form an integral part of community life across south Armagh," they 'paper posted on social media.
"We offer our appreciation to the many individuals and groups from the business, statutory and voluntary sectors with whom we have been fortunate to work alongside.
"Above all, we thank our loyal staff for their dedicated and committed service to The Examiner and offer them our heartfelt best wishes for the future. With best regards, Gerry, Elizabeth, Joanne and Josephine."
The closure comes  just over three years since the Armagh Observer ceased publication, citing "a steady decline in advertising and readership over recent years".
SDLP councillor Michael Savage, who was the newspaper's first editor in 1992, commented: "I'm so sorry to hear the news that the paper won't be publishing again.
"The paper meant so much to the people of South Armagh over the last 28 years and will be sorely missed. I wish Gerry, Elizabeth and all the family the very best wishes for the future."
Councillor Pete Byrne, a native of the town, said: "A sad day to see The Examiner go off our shelves. The paper meant a lot to many people across our community over the last three decades. I wish you and your family well for the future. Enjoy your well earned retirement."
Former Armagh Lord Mayor Sharon Haughey-Grimley said she was saddened to hear the news.
"The Examiner has become an institution in south Armagh which will be so sadly missed. Thanks for all the years covering the local news and best wishes for the future," she commented.
Slieve Gullion Area Sinn Féin representative Aoife Finnegan said: "As a local south Armagh councillor and community activist I want to say thank-you to all involved with the Examiner newspaper over this past 28 years.
"This is a serious and precarious time for all sectors of the economy. Business closure announcements have a real human cost, job losses impact on employees and their families.
"I hope that all those effected will receive support and hopefully find employment."
The future of local newspapers has been in question for many years; where it appears to be a case of death by a thousand cuts for many local publishers right across the UK.
However, the coronavirus pandemic has turned that slow methodical thousand cuts into a full-blown sword through the side.
Already depleting advertising budgets and dwindling reader numbers has been exacerbated by a three-month lockdown and an impending recession.
In the wider UK context, the owner of the Daily Mirror – Reach PLC – announced earlier this month it was to cut 550 jobs across its titles.
Support your local news...
We have always been free to our readers and will continue to remain so but your contribution, however big or small, will help us remain independent while allowing us to bring you more of the news you want to read right across our two boroughs.
Your support is invaluable – thank you.