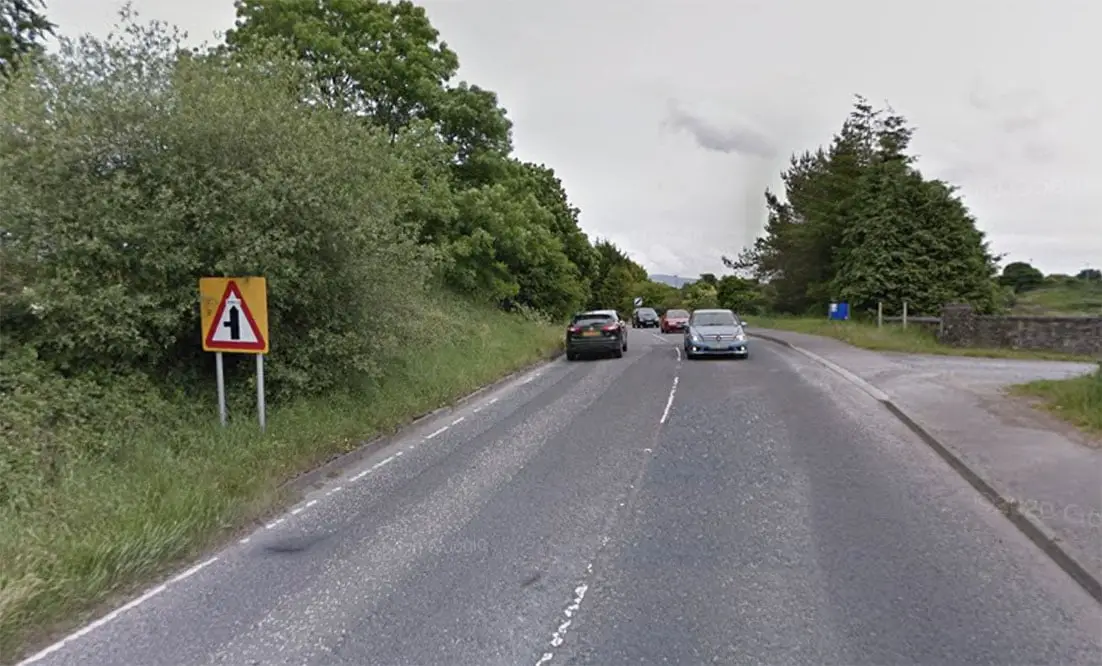 Another crash on a dangerous behind leaving Crossmaglen has prompted further calls for action.
Sinn Féin Councillors are continuing to campaign for improvements on the Newry Road as you exit the south Armagh town.
Councillors Barra Ó Muirí and Aoife Finnegan have spoken of their dismay at the fact that no improvements have been made to a section of the Newry Road, which has seen numerous accidents at the same bend in the road.
"This particular part of the Newry Road comes after a long straight, where vehicles tend to pick up speed, leaving Crossmaglen," explained Councillor Ó Muirí.
"All of a sudden, drivers are faced with a bend that pulls cars towards the ditch. The faster the car is going, the greater the pull.
"We have campaigned for signage, for barriers and for road markings to indicate a dangerous bend for long enough. This latest accident again highlights the danger for motorists, especially in inclement weather."
Councillor Finnegan, echoing her colleagues sentiments on the issue, said: "This has been an ongoing issue with numerous complaints being raised about the condition and safety of the road surface and markings.
"Many residents along the Newry Road have been severely impacted by a catalogue of road accidents at this bend, Enough is enough for these residents, for road users and for all of us and it's high time safety measures were put in place. We will continue to campaign for improvements to this section of the road."
Both councillors have contacted the Department of Infrastructure and demanded immediate action to make safe this dangerous stretch of road.
Sign Up To Our Newsletter