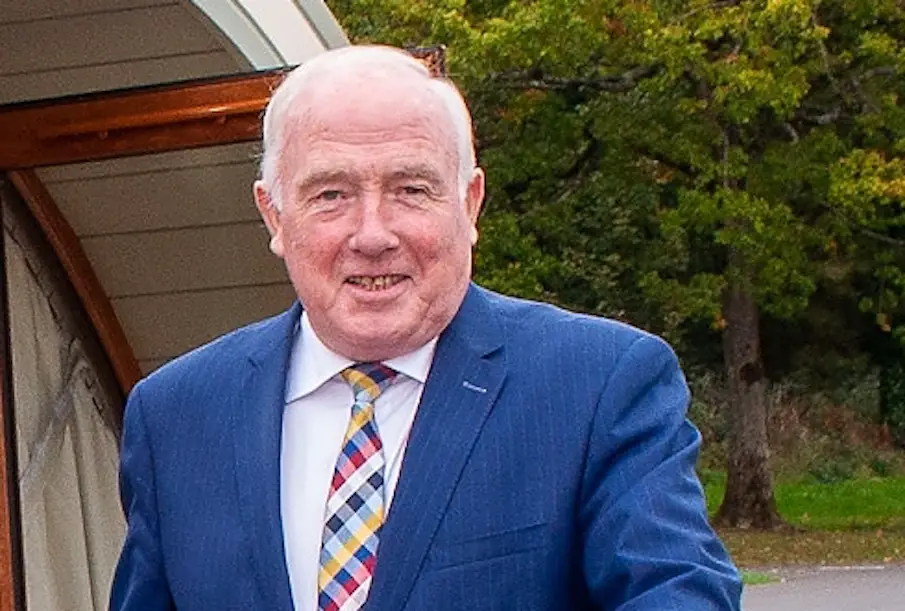 A Cusher Alderman has paid thanks to all those who sent him well wishes during his battle with Covid-19.
Speaking on Monday, at the first monthly meeting of Armagh City, Banbridge and Craigavon Borough Council he attended following his recovery from the virus, Alderman Jim Speers said he was "particularly pleased" to be back out and about again.
The meeting started with a welcome from Council's Lord Mayor, Alderman Glenn Barr who told his party colleague it was great to see him return to the chamber in person following his time in isolation.
"Hats off to you Alderman Speers," said the Lord Mayor. "I know it has been a difficult time for yourself."
Welcoming these comments, the Ulster Unionist Party's group leader was in jovial spirit as he quipped: "I had the feeling a lot of people thought they were maybe going to get rid of me in some way or another but things don't work out always to plan."
He continued: "I am particularly pleased to be out and about again and feeling pretty good.
"I would like to take this opportunity to thank all of my colleagues, council staff and constituents for their well wishes. I had many of them from across the place.
"I didn't think people would be as concerned about one of their public representatives as they apparently are.
"Thankfully, I must say, literally hundreds of people contacted me and I have had letters and cards from various parts and I really do appreciate the effort everyone has gone to wish me all the best."
Sign Up To Our Newsletter