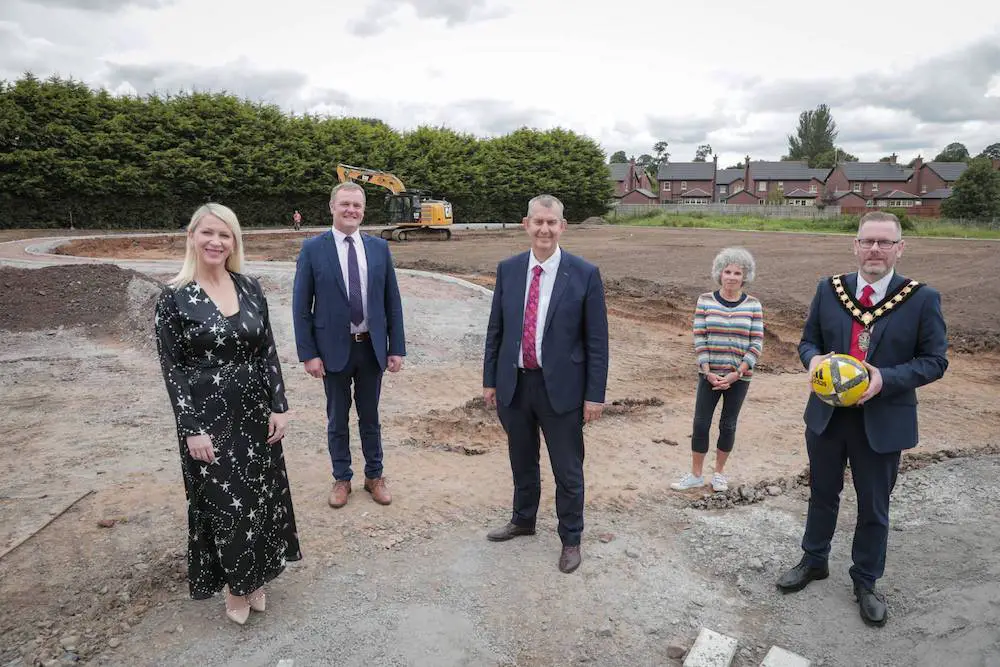 Work has started on two rural projects that secured over £250,000 funding from SOAR ABC – and the local communities are delighted to see the projects getting underway.
Under the Village Renewal Scheme, environmental improvement works are being carried out in Kinallen, while a soccer pitch is being constructed in Magheralin.
The funding for both projects is from the LEADER element of the NI Rural Development Programme 2014-2020.
Consultation with the Kinallen community during the village planning process identified a need to create a focal point within the core of the village, to encourage a sense of community where residents would have opportunities to engage with one another and to encourage young people to socialise.
It was agreed that the ideal location for creating a focal point would be on the Banbridge Road located at the Katesbridge / Kinallen Road crossroads.
In addition, agreement was reached that the Tullinsky Road junction would also benefit from some public realm works. Therefore, Environmental Improvement Works will see pedestrian paving, landscaping, site furniture and associated drainage to meet the needs of the community.
In Magheralin, the works will see the conversion of the existing natural turf surfaced soccer pitch at Clarendon Park, to a sand carpet format.
This will also include the associated drainage, pedestrian concrete paving, ball stop fencing, landscaping and site furniture. This project will provide opportunities to promote health and wellbeing as the sand pitch will be able to be used all year round.
It will be complemented by a walking track and seating areas, and once completed will provide the wider community with a high quality, locally accessible recreational facility which will help support physical and mental health and wellbeing through activity and interaction.
"For many years, the community within Kinallen have felt that they have no 'centre' within their village," commented the Councillor Kevin Savage, Lord Mayor of Armagh City, Banbridge and Craigavon.
"With this investment, through SOAR's Village Renewal Scheme, Kinallen will see its true potential realised and it will have a central focal point for residents to meet and engage with each other.
"The pitch at Clarendon Park has been in need of an upgrade for many years and this new soccer pitch will provide an excellent venue for local residents, groups and football clubs to come together and enjoy what will be an excellent recreational facility in Magheralin. Well done to everyone involved in getting these projects to come to life."
Councillor Kyle Savage, Chair of the Local Action Group added: "These projects have been a long time in the planning and a lot of work has gone into their development by the Local Action Group (LAG) board and staff. As LAG Chairman, I am very grateful to all those who have worked so hard to get these projects approved and I am delighted to see the works commenced on site."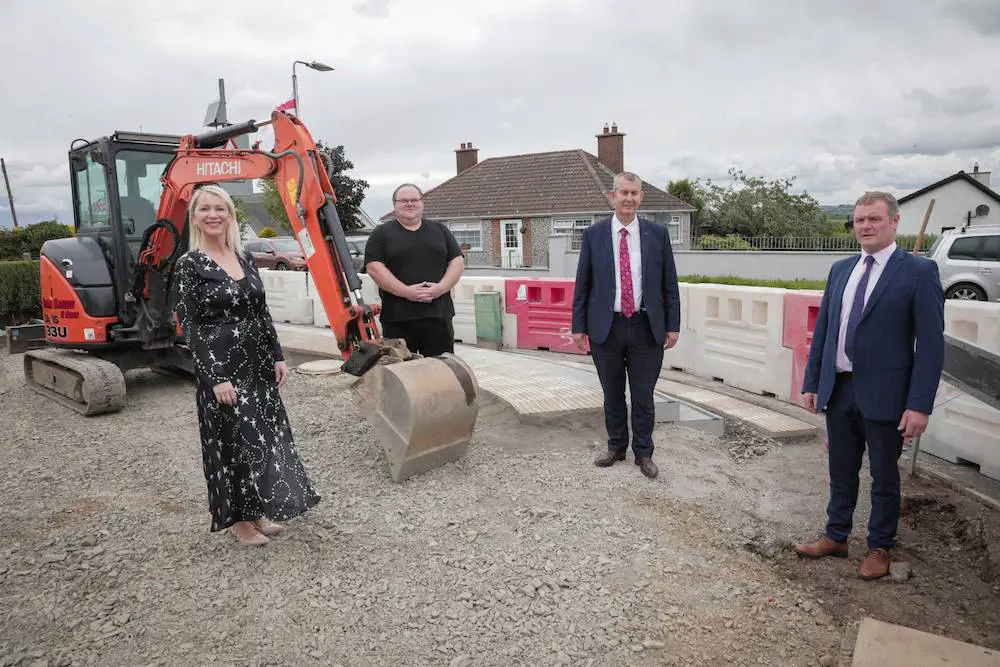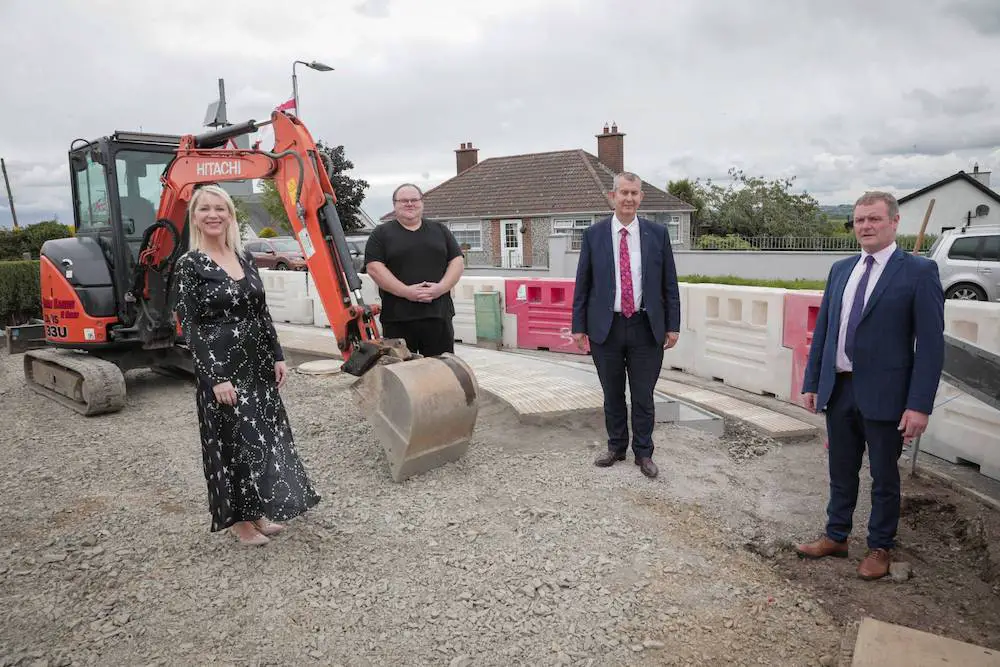 Welcoming the start of the works, Minister Poots said: "These projects will improve the quality of life for residents in Kinallen and Magheralin by providing a village core and enhanced facilities for social inclusion, recreation and physical activity and are an excellent example of how DAERA, in partnership with Councils and communities, is delivering for our rural communities.
"Both of the projects were identified following local consultation and are aimed at improving the quality of life for the residents in the area. Kinallen will benefit from new features such as pedestrian paving, landscaping, site furniture and associated drainage. Meanwhile, in Magheralin the existing football pitch will be replaced with a state-of-the-art sand carpet format, complete with a walking area, 'ball stop' fencing, landscaping and site furniture. Both of the projects will be completed by September this year."
Both projects will be completed by September 2020.
For further information on SOAR ABC please go to www.soarni.org
Sign Up To Our Newsletter