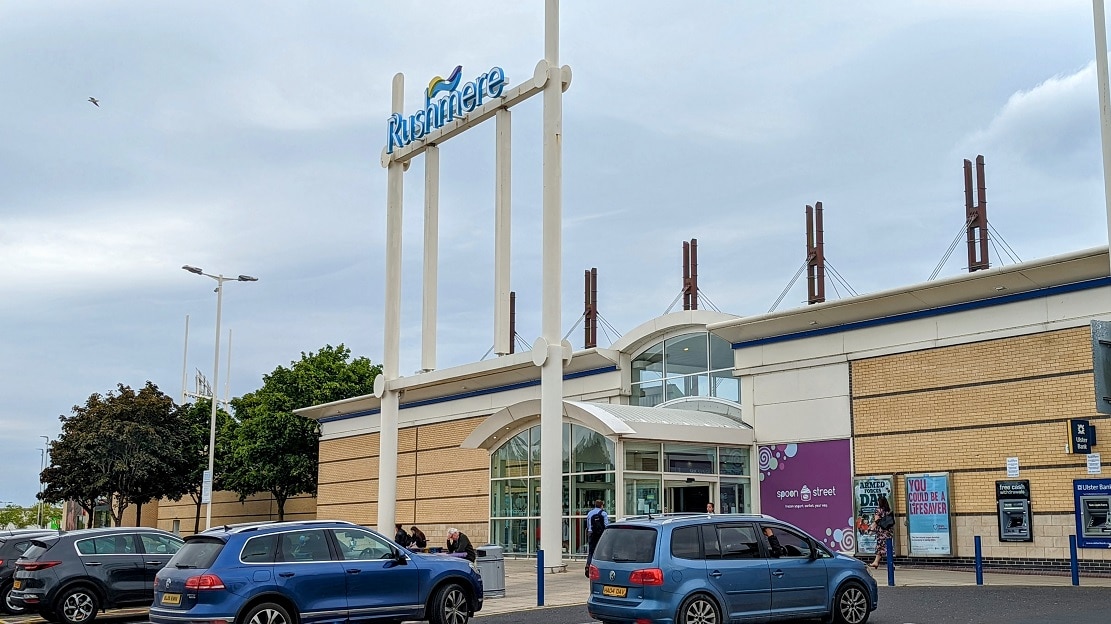 A County Armagh woman has spoken of her shock after she caught a man spying on her in the changing room of a store at Rushmere Shopping Centre in Craigavon.
The incident took place early yesterday (Monday) evening.
The 26-year-old, who does not wish to be identified, said she was in the midst of trying on clothes when she noticed the curtain of her cubicle moving.
She initially didn't take much notice, thinking it was a draught or children running about, until she looked in the mirror and noticed a man peering at her from under the curtain.
"At this point I was standing with just a blazer on but in my underwear," she said. "I was so shocked but I confronted him.
"I asked him what he thought he was doing and and he told me he was trying on trousers. But the trousers were still on the hanger and he was taking off his glasses.
"He would have needed to have lain on the ground or hunkered down to look into my cubicle.
"He didn't even seem defensive when I confronted him. He was very calm but he walked out straight away."
She added: "He left the changing room and I pulled on my coat quickly and ran out to a female worker to tell them what happened.
"The staff were really supportive but by this stage he had gone down the escalators to the underground car park and left the store."
The woman contacted police and was able to give them a description of the man, whom she estimates was aged in his late 50s to early 60s.
"The police were very prompt and went straight over to the store," she said. "Although the man was seen on the shop's CCTV he left the centre on foot and the police were unable to get a vehicle registration.
"It was definitely a shock and I think it was just adrenaline that made me confront him. I want to make other people aware and to warn them to be vigilant.
"I will definitely not be trying anything else on unless I have someone with me, or I'll just bring the clothes home."
A PSNI spokesperson said police are investigating a report of voyeurism.
Inspector Ruston said: "Our investigation is under way to identify and locate the suspect involved in this, and as part of our enquiries we will be reviewing CCTV footage from the area.
"This type of offending is something we take very seriously and we would encourage anyone else who experiences this type of behaviour to report it to police.
"Anyone who was in the area around 6.30pm and noticed anything suspicious is asked to contact officers on our 101 number, quoting reference number 1633 of 05/12/22."
Rushmere Shopping Centre was contacted for comment.
Sign Up To Our Newsletter