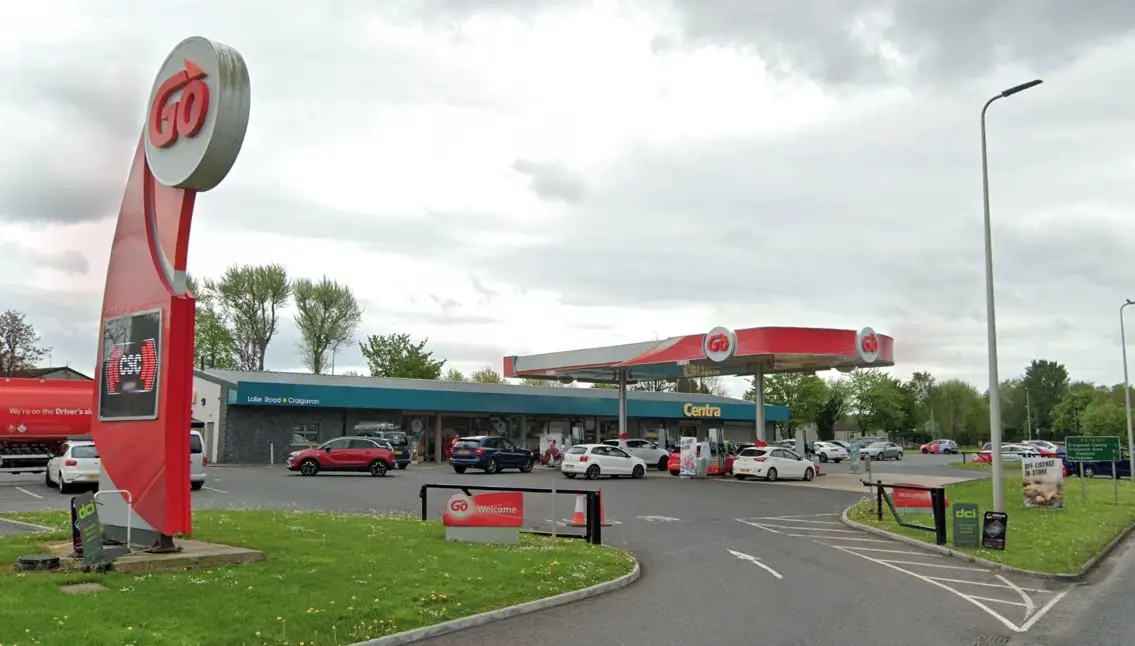 A Craigavon woman has been landed with eight months in jail after assaulting staff at a filling station she entered through a door in back.
Elizabeth Henry, 39, appeared before Craigavon Magistrates' Court, charged with two counts of common assault, one count of criminal damage, one count of burglary (dwelling) and one further count of criminal damage from a separate incident.
The court heard that on October 15 last year, around 7pm, police received a report from a member of staff at the GO petrol station on the Lake Road in Craigavon, stating that a female had entered the store by the back entrance, which the public could not access.
The court heard that the defendant made her way to the stockroom, where she was observed by staff opening a packet of Skips and eating them before being asked to leave.
The defendant became verbally abusive to staff and appeared to be under the influence. When she left the store, she went around the back and threw a number of trolleys and chairs "in the direction of" two members of staff. The defendant then picked up a hammer and threw it towards a member of staff.
The defendant then climbed over the back gate of the shop and assaulted a member of staff "pushing her in the chest and striking her in the arm", before "spitting in her face."
When police arrived, the defendant was identified and arrested.
She was transported to the hospital for medical treatment and while waiting for treatment, she spat in the back of a police cell van multiple times.
Whilst receiving treatment, the court heard that she remarked: "I lifted a hammer to that wee girl and that was not right."
In relation to the second charge of criminal damage, on March 21 of this year at 9.45am, the defendant, who was arrested on other matters, spat all over the police vehicle she was being transported in. The car had to be taken out of service and a cost of £50 for it to be cleaned.
Henry's defence solicitor said that their client was "mortified" and "disgusted" by her actions.
"There's no excuse and I'm not going to stand here and try and excuse it," he said.
"She has some difficulties with alcohol and that combined with her medication causes her difficulty.
"She is currently residing with one of her brothers having lost her accommodation through no fault of her own."
District Judge Bernie Kelly commented: "The reason the court orders a pre-sentence report is to give the court options other than immediate custody.
"If you choose that the court doesn't have that report that leaves me with one sentencing option.
"These are serious charges, particularly those that involve burglary. Spitting on someone is not nice at the best of times, but in the middle of a pandemic. To leave them at risk, not just them but their families and their loved ones."
Judge Kelly, while accounting for the pleas, imposed two months for each of the common assaults, four months for the burglary and four months for the criminal damage, to be served concurrently. For the further charge of criminal damage, four months was imposed, to be served consecutively, bringing the total jail time to eight months.
Sign Up To Our Newsletter