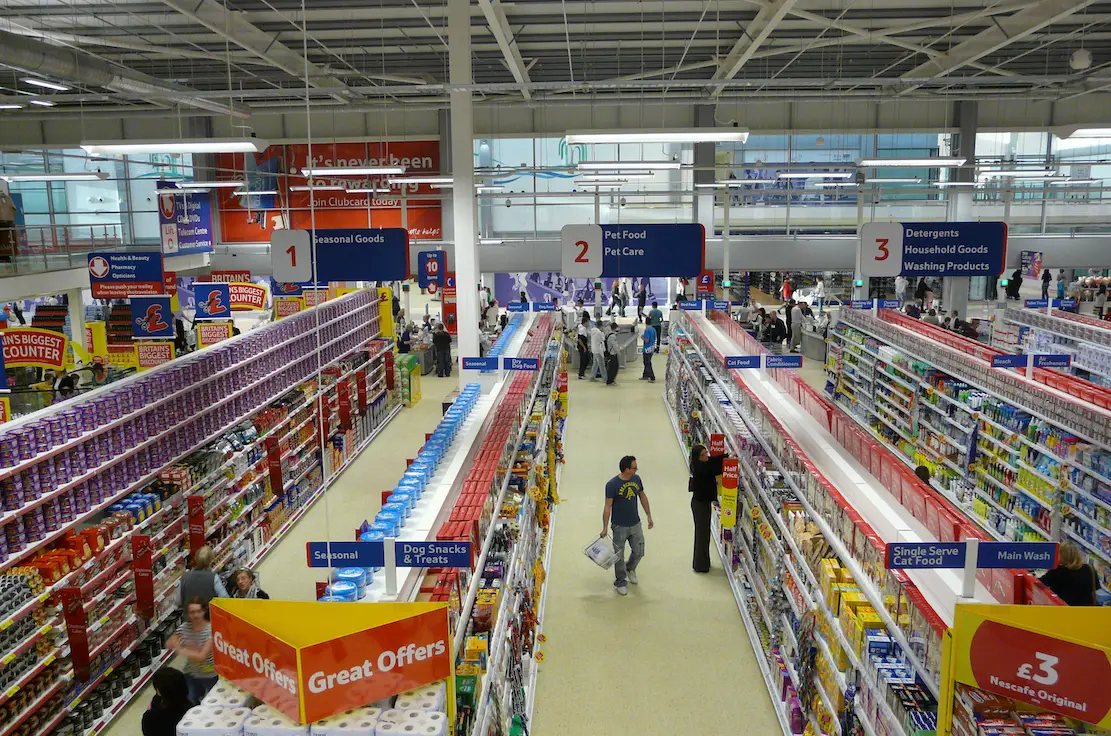 A woman who was denied entrance to a Co Armagh store with her partner has said that the ordeal and humiliation has left her wanting to return to her home country.
Even with the involvement of a police officer, she and her partner were not allowed access to Tesco in Portadown, whilst she watched other couples enter and leave.
The lady, who wished to remain anonymous, told Armagh I:  "I have lived here for five years and I have never encountered such humiliation, no one has ever made me feel worse because I am sick, because I am Polish, because I live here."
The 38-year-old explained that as a sufferer of chronic obstructive pulmonary disease and chronic respiratory failure the current situation has been "very stressful".
"I have not been leaving the house for three weeks out of fear for my health but, unfortunately, I had to go today to Tesco with my partner. He also has other illnesses.
"It may seem ridiculous but only in Tesco have products that I need. And here begins the whole adventure, humiliating me in front of a lot of people, showing me that I have no rights in this country."
She had attended the Portadown store with her partner, but upon approaching she says they were asked if they were together.
She was informed that they both could not enter, even if they agreed to stay two metres apart whilst in the store.
The Polish national stated that due to her lack of English, she required her partner with her as she cannot explain to others when she feels weak or has an attack of breathlessness.
After words were exchanged, the lady's partner decided to go back to the car in order for her to enter the shop alone, however, she claims staff still refused her entry.
During this exchange, she claims that two other couples had been allowed inside the store and this was greeted by laughs from Tesco employees.
She said: "Never in my life has somebody treated me that way. We called the police but they advised us to stand in line and not to speak, so my partner joined the end of the queue and I stood at the front of the store but he was also refused entry.
"We spoke to a policeman who was nearby. He told us that they didn't deal with such matters. I was already so humiliated by these people that I cried and I asked this policeman by myself for help
"He twice asked employees to let me in that I would take only what I needed and I would leave but they did not agree. It is absurd that even the police have no influence on how people are treated. The policeman apologised to us for the situation and told us to go to another store.
"The people who did not let us in laughed in our face. The policeman explained that we were aggressive which was an even greater blow because it was a lie.
"I respect everyone, I am kind to everyone. I have lived here for five years and I have never encountered such humiliation, no one has ever made me feel worse because I am sick, because I am Polish, because I live here.
"Today I was shown that I am not at home and can be treated as rubbish. We are a very modest family, we do not have friends, we do not party, we do not drink alcohol or smoke cigarettes. We take care of our health and today I became convinced that the virus will not kill me but people's approach to foreigners will."
The woman did attend another Tesco store in Craigavon and wished to thank the staff there who allowed her to shop.
She added: "This whole situation would affect my health very much and only I know how to protect myself against an accident and I do not want to expose anyone else to it and yet I was treated as a bad evil.
"I want to cry, I want to come back to my country. I want to be respected and do not want to be humiliated and excluded because of my illness. I'm just sad that it happened to me. I do not wish this to anyone else."
Armagh I has contacted Tesco for comment.
Sign Up To Our Newsletter