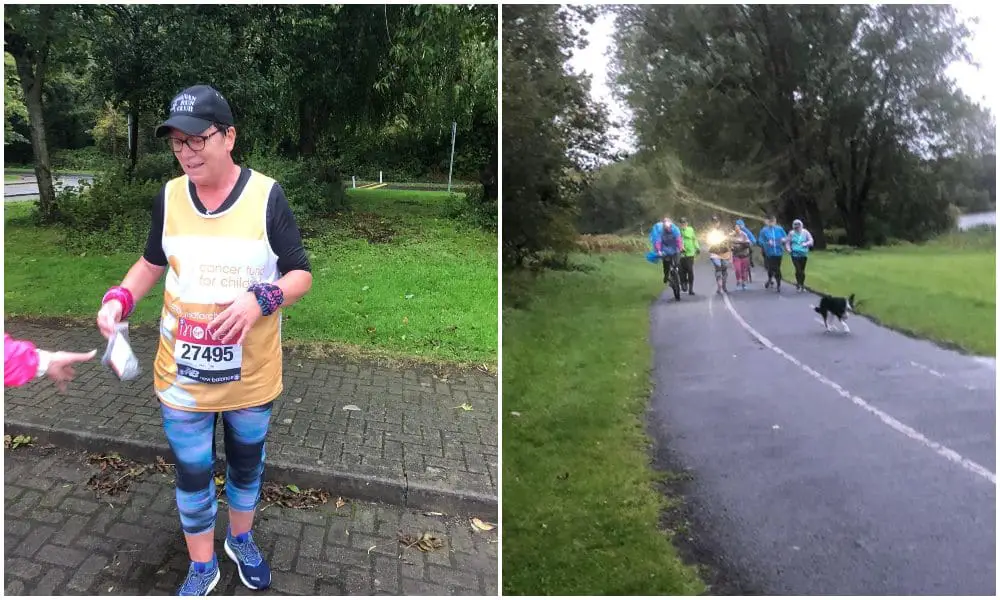 Waringstown woman Heather Deans is one of around 45,000 people officially taking part in the London Marathon today (Sunday).
But there's one slight difference….she's not running in London.
For this year, the re-scheduled Marathon event has been turned into a virtual event, barring the elite athletes who completed the traditional course this morning.
The mass event was scrapped because of the coronavirus pandemic, thousands of runners are running their own route in one big virtual race.
Runners like Heather will still complete the distance and must do so today in order to get themselves a medal.
Heather set out around Craigavon Lakes just after 7am this morning and is expected to finish the race around midday – with the support of friends and family.
The Waringstown woman, who is battling trying weather conditions, is raising money for Cancer Fund for Children and has so far raised just over £1,000 of the £600 target.
"I have chosen this charity as I was only 12 years old when my daddy past away with cancer in 1983," she said.
"Back then, young people like me had nowhere to go or anyone to talk too. Today, thankfully they do and Cancer Fund for Children do an amazing job both for young people and children who unfortunately find themselves in this awful situation.
"We're here for children and young people diagnosed with cancer, or living with a parent diagnosed with cancer. We offer support in their home, community, on the hospital ward and at our residential centre, so that no family has to face cancer alone."
You can donate to Heather's GoFundMe here.
Sign Up To Our Newsletter