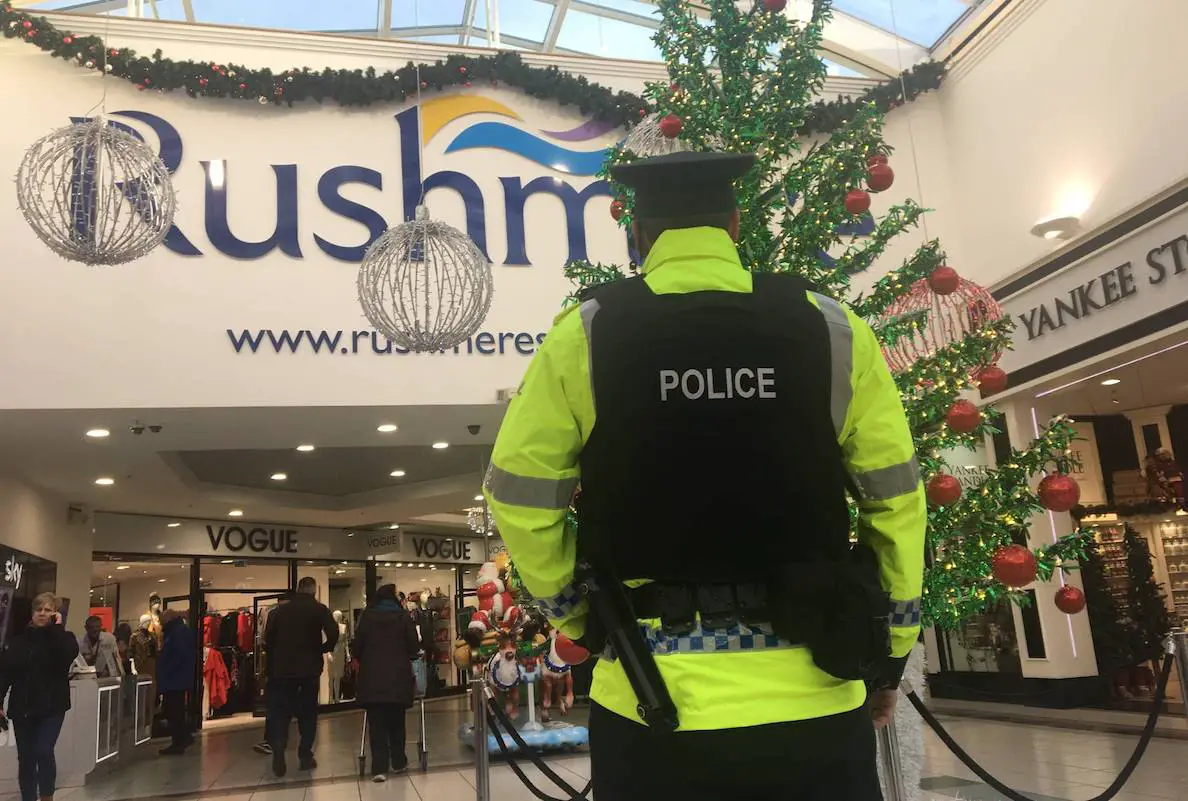 A Co. Tyrone man who was involved in a fight at Rushmere Shopping Centre on Christmas Eve last year has been sentenced to 150 hours community service.
Prior to sentencing the 22-year-old, the district judge commented: "This was a lovely sight for people to witness of Christmas Eve."
Shane Patrick Reilly, of Riverview in Augher, appeared for sentencing on one count of disorderly behaviour at Craigavon Magistrates' Court on Friday.
Prosecution outlined that at around 2pm on December 24, of last year, police were called to Rushmere Shopping Centre to reports of two males fighting.
Officers arrived to find the two men were being separated by security staff in the vicinity of the Vodafone store.
One of these males was identified as the defendant. Both men reported there was an ongoing feud between them.
CCTV footage showed the males squaring up to one another before taking off their rings and tops getting ready to fight.
District Judge Amanda Brady commented: "This was a lovely sight for people to witness on Christmas Eve.
"I see that on December 26, of 2018, he was handed a suspended sentence. That would have still been live at the time of this offence."
Defence barrister Conor Coulter stated: "This was a guilty plea at an early opportunity. This was very, very silly behaviour. He also recently received an eight month suspended sentence in Enniskillen for a more serious matter."
District Judge Brady said: "I am not going to give him another suspended sentence as there is already enough hanging over his head, instead he must give back to the community."
Reilly was ordered to complete 150 hours of community service.
Sign Up To Our Newsletter