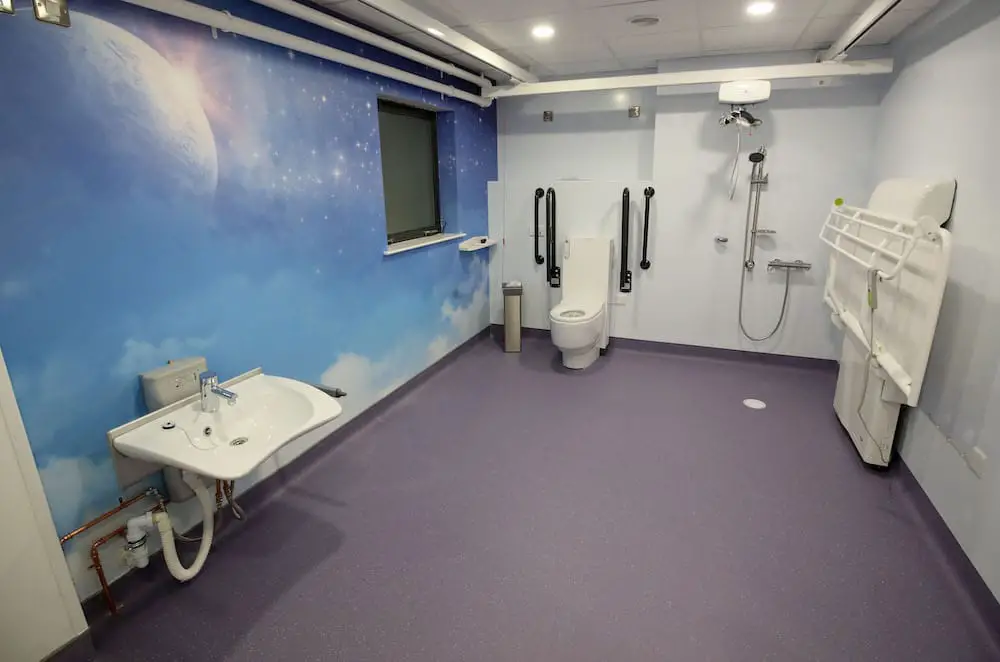 Calls for Armagh City, Banbridge and Craigavon Borough Council to introduce its own changing places policy have taken a massive step forward, with one of the local authority's committees recommending the policy is drawn up.
Changing place facilities are designed so that they are completely accessible and provide sufficient space and equipment for people who are not able to use the toilet independently.
Following a proposal put forward by Councillor Julie Flaherty and seconded by Councillor Declan McAlinden at a meeting of Council's leisure and community services committee on Monday, October 11, Council will now formulate its own policy in regards to these facilities that aligns with Northern Ireland regulations, where available.
The policy identifies priority locations for changing places facilities, including outdoor sites, to ensure reasonable coverage; considers the provision of portable changing places facilities at Council led large events and identifies ways to promote changing places facilities with local businesses.
Speaking at the meeting, Cllr Flaherty said she was more than happy to propose the recommendation that members approve the development of this policy.
"I am so delighted, I want to thank officers for the speed at which they have brought this forward," said Cllr Flaherty.
"This is so important to me and to many and this is a great start. Saying that, we need to be proud of ourselves – we have ten changing places toilets in the borough, there are boroughs that don't have any.
"I think the most important thing to highlight here is the need to not get over complicated. These facilities do not need to be everywhere, they just need to be in the right place.
"The other important thing and I am glad to see it included is the provision of these facilities at larger Council led events – there is no reason that cannot be done as a matter of urgency."
Cllr Flaherty continued by noting the desire to see local businesses introduce changing places facilities and said for that to happen, Stormont needs to introduce its changing places fund.
"When it comes to local businesses we don't need these facilities everywhere," said Cllr Flaherty.
"However, it would be much easier for businesses if we had the changing places fund here in Northern Ireland, which we still do not have.
"That should be a priority for us elsewhere to push for that and hopefully on the back of the ongoing consultation, the deadline is October 20, that might be the first wee signal that we can get there and get that much needed funding.
"I just want to thank the officers for their work on this once again. I am so happy to propose it and I will gladly second it, third it or whatever else needs done."
Acknowledging Cllr Flaherty's championing of this cause, Councillor Declan McAlinden said he was "happy enough" to second the proposal.
Following an expected ratification of this recommendation at Council's monthly meeting at the end of the month, officers will get to work drafting the policy with further updates expected to appear before the committee as the policy is drafted.
Sign Up To Our Newsletter