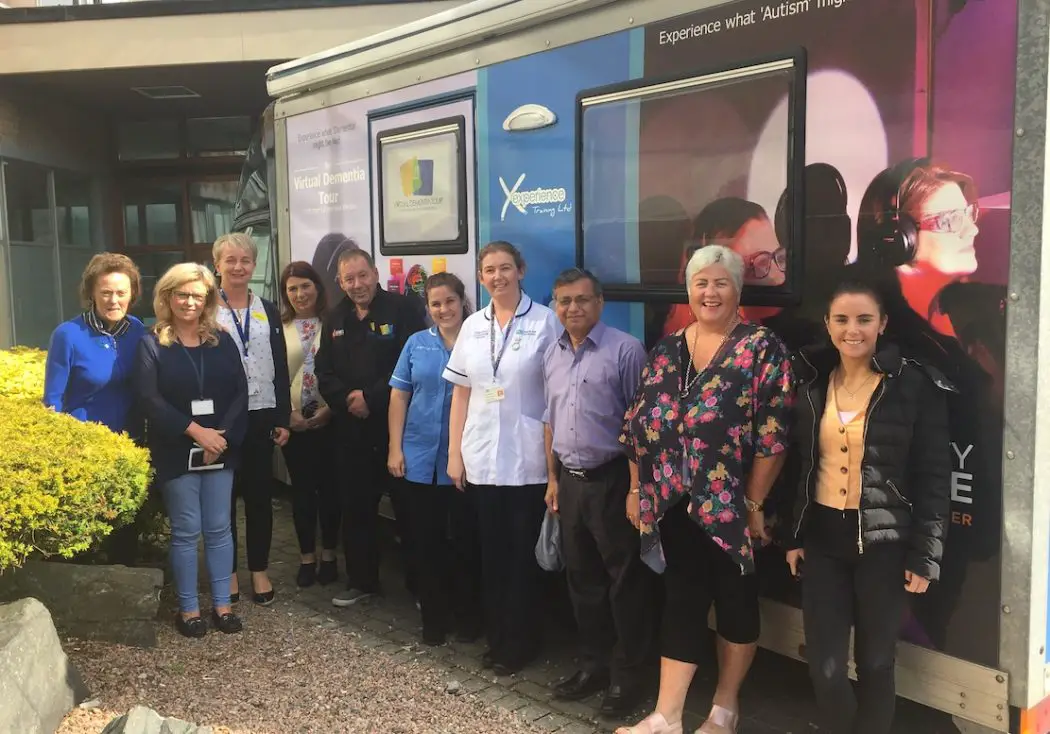 Staff at Daisy Hill and Craigavon Area Hospital have been experiencing what it is like to live with dementia by climbing on board a virtual 'dementia bus'.
Almost 400 staff including medics, nurses, allied health professionals, support staff and senior managers took part in the virtual experience which involves wearing a visual simulator headset, headphones and multiple-layered gloves and being instructed to undertake daily activities like making a bed or setting a table.
According to the Alzheimer's Society there are around 850,000 people in the UK with dementia.
One in 14 people over 65 will develop dementia and the condition affects 1 in 6 people over 80.
The Virtual Dementia Tour is the only scientifically and medically proven way of giving a person with a healthy brain the experience of what dementia might be like.
Connie Connolly, Lead Nurse for Medicine at the Southern Health and Social Care Trust who organised the training said: "We are increasingly seeing more and more cases of dementia and whilst it does mostly affect the older generation, younger age groups can also experience the condition.
"Dementia isn't just about memory loss, it can also affect the way you hear, see, speak, feel and behave.
"As health and social care providers, it is so important that we have a real appreciation of what life is like for this group of patients.
"I am delighted that so many staff visited the bus to gain a better understanding of dementia and the obstacles faced by people living with the condition, so that we can improve how we interact and communicate with them whilst in our care."
Feedback from staff who took part was very positive – comments included: "The training gave me a real awareness of just how frightening everyday life must be like for people living with dementia."
"I found the training so realistic – watching the reactions and expressions of other participants, was so like the behaviour you would see from some people who really do have dementia."
"It was very unsettling not to have control over your senses and frustrating not to be able to complete normal tasks like getting dressed or writing."
Newsletter
Sign up for our weekly newsletter here.