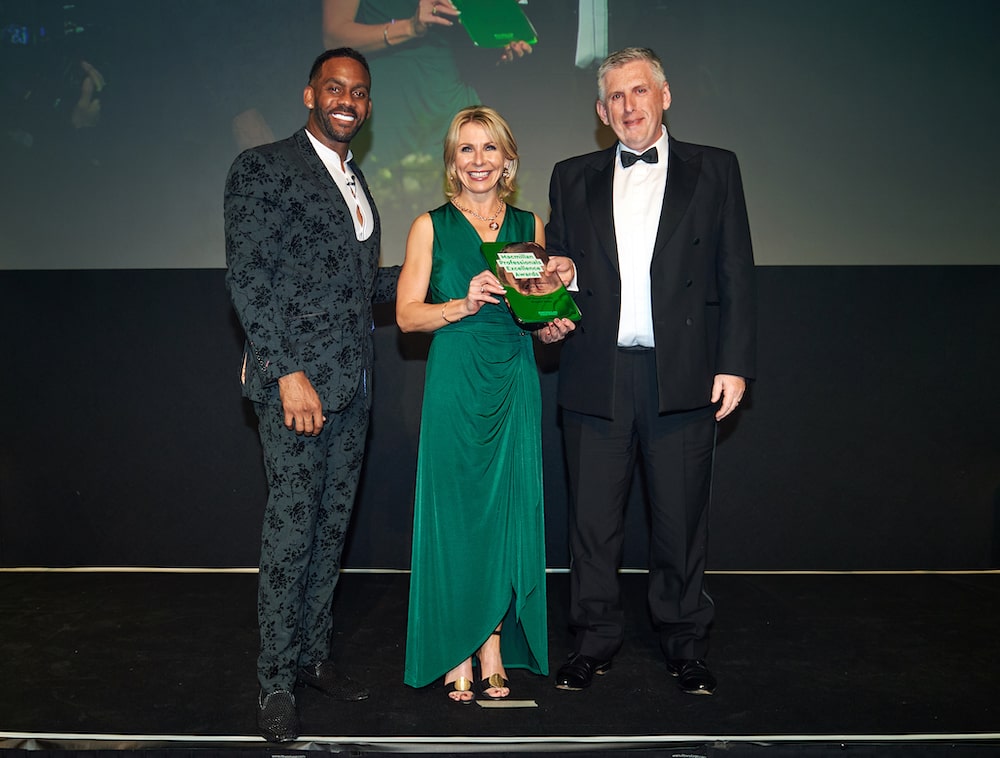 A Southern Health and Social Care Trust team has been honoured with a prestigious Macmillan Cancer Support award.
The GP Direct Access Project team at the Southern Trust, in partnership with the Southern Integrated Care Partnership (ICP), has won the Integration Excellence Award which recognises those who have improved coordination of services to provide a seamless experience for people living with cancer.
The annual awards recognise the incredible work of Macmillan professionals and teams across the UK.
The Southern Trust's GP Direct Access Project team, led by Macmillan GP Advisor Dr Gerry Millar, includes Imran Yousuf, Consultant Radiologist; Denise Newell, Head of Service for Radiology; Rory Convery & Liam Polley, Consultant Respiratory Physicians; Dr Mary Donnelly, GP & AMD Primary Care; Michele Bekmez, Southern ICP Manager; Mary Haughey, Macmillan Cancer Service Improvement Lead; Clair Quin, Interim Head of Cancer Services and Barry Conway, Assistant Director Cancer & Clinical Services.
The team was nominated by colleagues for developing a new lung cancer initiative. They identified an opportunity for GPs to refer patients for specialist low dose CT scans which can detect lung cancer at an early stage.
Historically, lung cancer patients have low survival outcomes because they are usually diagnosed at an advanced stage due to lack of obvious early signs and symptoms. This new initiative has significantly reduced the amount of time that patients and their families spend anxiously waiting for appointments and test results.
"We're fast tracking people through the system in a leaner, more user-friendly way", explains Gerry Millar, Macmillan GP Advisor.
"This pathway is for patients we're just not sure about. Previously, we would have sent them to hospital as a red flag referral, but now we can send them for a scan straight away. It's better for patients and their families, and it's good for GPs too because we feel that we're really empowering them."
"In our first nine months we saved 265 red flag referrals, and we also picked up five early cancers, so we decreased workload for secondary care staff. We've set an example and proven that primary care GPs are responsible with scarce secondary care resources like CT scans."
Head of Partnerships for Macmillan in Northern Ireland, Janice Preston says that the new initiative is making a positive difference to patients and healthcare professionals:
"The statistics speak for themselves. Gerry and the team saw that improvements could be made to the system and they came together to make change happen. This new process has significant benefits for patients and clinicians and we are delighted that the team has won the Integration Excellence award this year.
"The Macmillan Excellence Awards are an annual opportunity to show our appreciation for Macmillan professionals, who work tirelessly day in day out to make a real difference for people living with cancer in Northern Ireland, England, Scotland and Wales.
"This year that work has been more vital than ever due to the challenges that the pandemic has brought.
"We are incredibly proud of Gerry and the team, and all our professionals, and their continued commitment to going above and beyond in their work."
Macmillan's prestigious and independent awards highlight excellence across the UK and the impact of Macmillan professionals and teams who have done whatever it takes to support people living with cancer.
The awards allow Macmillan to celebrate the professionals' unique spirit by showcasing not just what Macmillan professionals do, but how they do it.
For support, information or a chat, call Macmillan Cancer Support free on 0808 808 00 00 (Monday to Friday, 9am–8pm) or visit macmillan.org.uk.
Sign Up To Our Newsletter