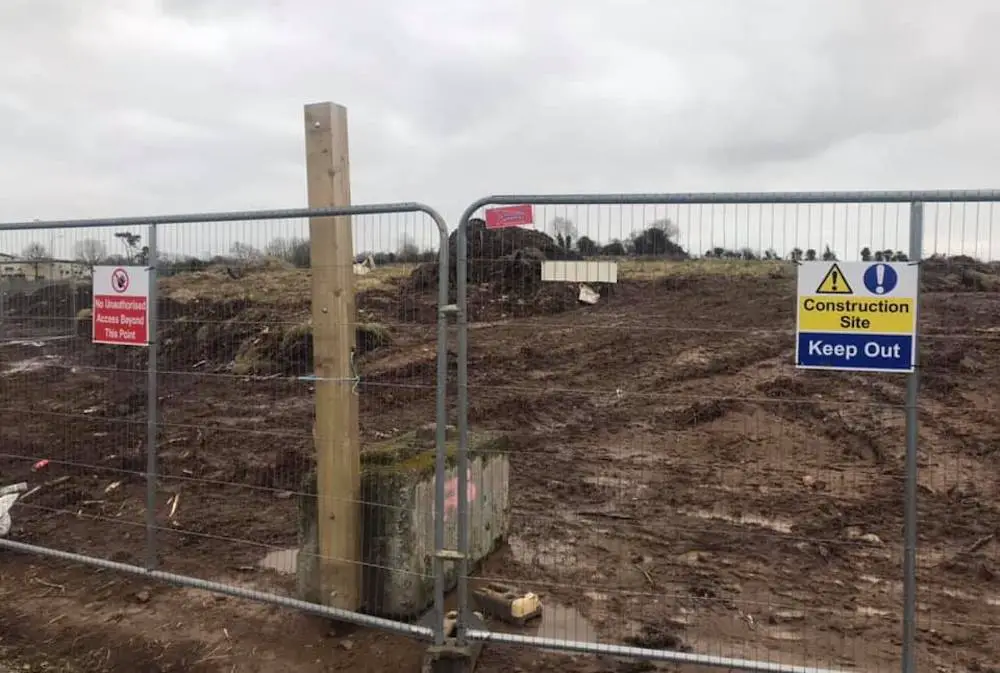 Site clearances for two schools – totalling £55m – is well underway in Craigavon and Lurgan.
Sinn Féin MLA John O'Dowd has welcomed the first stage of the new multi million pound builds for Lismore Comprehensive School in Craigavon and St Ronan's College in Lurgan.
"It is great to see site clearance taking place for the new Lismore School and the demolition of the old St Michael's school – the site of the new St Ronan's – which literally clears the way for the new builds to begin," said Mr O'Dowd.
"I approved both new schools when I was Minister and after a few twists and turns the new builds for both is now imminent.
"Well done to everyone who kept the projects on track and now their hard work will be rewarded with new state of the art schools."
Meanwhile, SDLP Councillor Thomas Larkham says he has spoken at length to the contractor working on the new site for Lismore regarding the perimeter fencing.
"Residents had reported that parts of the perimeter security fencing had been knocked over at the weekend allowing access to the site and posing as a health and safety risk," explained Councillor Larkham.
"The contractor confirmed that they are working to install a more permanent perimeter fence as soon as possible and will ensure the current fencing is strengthened for more security and prevent unauthorised access."
Sign Up To Our Newsletter