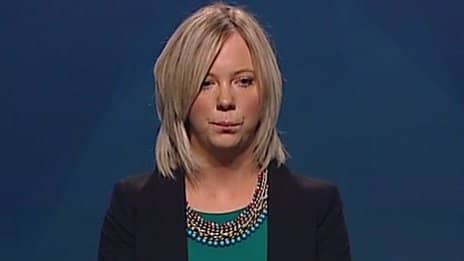 Sinn Fein MLA  Catherine Seeley says she will not try and retain her seat in any forthcoming Assembly election.
Ms Seeley will give up her position in Stormont to pursue a career in teaching, she confirmed this afternoon.
The Upper Bann MLA said: "Serving the people of Upper Bann as a Sinn Féin MLA over recent months has been a huge honour and privilege.
"After much consideration, I have now decided that I will not be putting my name forward as a candidate in this election.
"An opportunity has arisen for me to return to teaching and I want to pursue it.
"It has not been an easy decision to make as I have a passion for politics and have enjoyed representing the community, firstly as a councillor and recently as an MLA.
"Sinn Féin has gone from strength to strength in Upper Bann and will have my full support in the upcoming Assembly election, during which I will be acting as an election agent to help maximise the Sinn Féin vote.
"I would like to thank the people of Upper Bann and Sinn Féin for the support they have shown me over the years.
"This will be a hugely important election and it is vital the people have their say and ensure that the political institutions are based on respect, equality and integrity."
Read more news:
Thieves ransack house after gaining entry through kitchen window
Co Armagh GAA club grant refusal is 'blatant discrimination'
Paramedic gives sister gift of life: 'I never realised just how ill I was'
'How did no one die?' Driver arrested after car ends up in mangled mess
Scam artists 'pretending to be homeless' in Armagh
Co Armagh man makes semi-final of Ninja Warrior UK
Thieves steal 20 cattle from farmer (62) in hospital with pneumonia
Owners distraught after personalised vintage tractor stolen from Armagh farm
Boy, 5, remains in critical condition after being struck by car on Thursday
Become a member
Support local, independent businesses by becoming an independent member.
Become a member