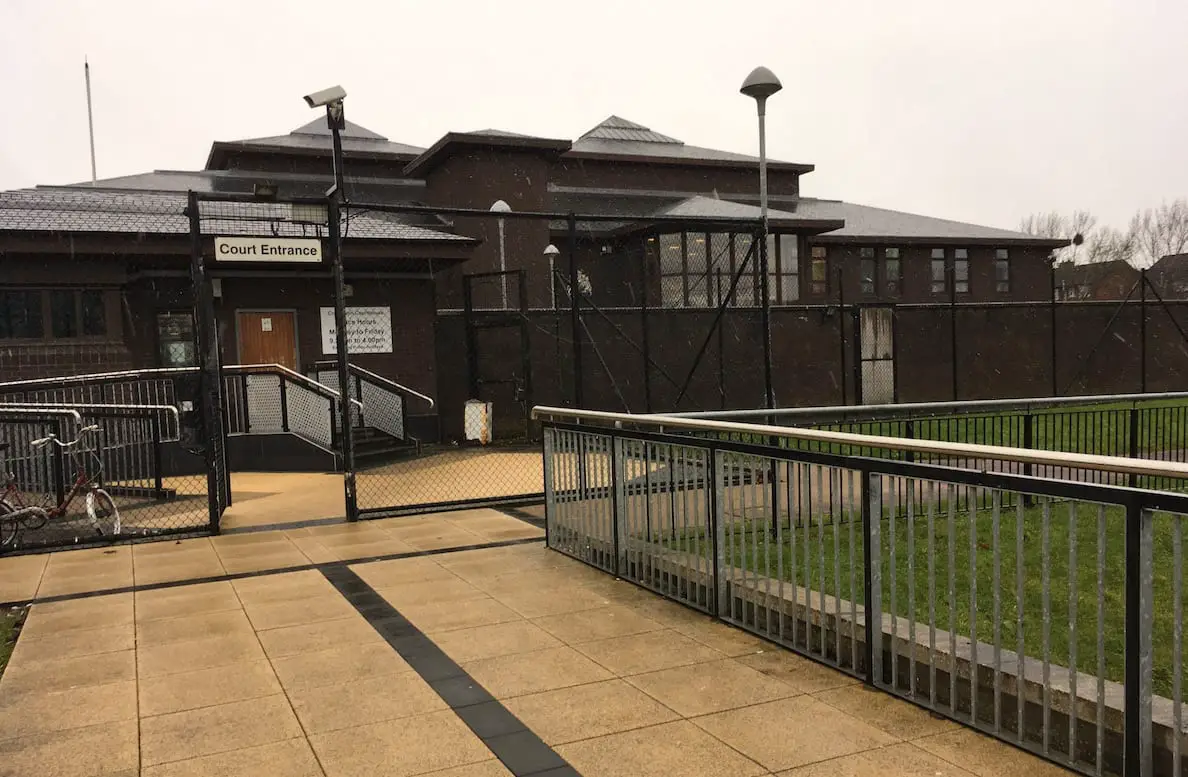 A self-styled "hunter of paedophiles" has had a restraining order which had been placed on him amended in order to allow him to sign on for benefits.
Caolan Murray, 25, of Mark Court, Lurgan, was sentenced in November to seven months in prison and was given a three-year restraining order after he was found guilty of common assault, possession of an offensive weapon and disorderly behaviour in connection with an attack on a man in the Lurgan area on February 22.
The incident followed a confrontation by an online child sexual abuse activist group on November 18.
Murray appeared at Craigavon County Court on Thursday to have the restraining order, which had been imposed, amended.
Court heard that the order banned the defendant from being within a 300-metre radius of an address in Lurgan.
Defence barrister Conor Lunny commented that this would prove "problematic" for Murray upon his release as it would prevent him from "signing on for benefits".
Upon inspection, his Honour Judge Patrick Lynch revealed that in fact, it banned the defendant from being within 300-metres of the injured party and two other members of the public.
He said: "This is highly unusual, so if he is to see him on the street he is to run 500 metres down the road."
A joint application by both defence and prosecution had the order amended to state that Murray must not enter Mark Street, James Street or Mc Cusker Court, all in Lurgan.
Sign Up To Our Newsletter