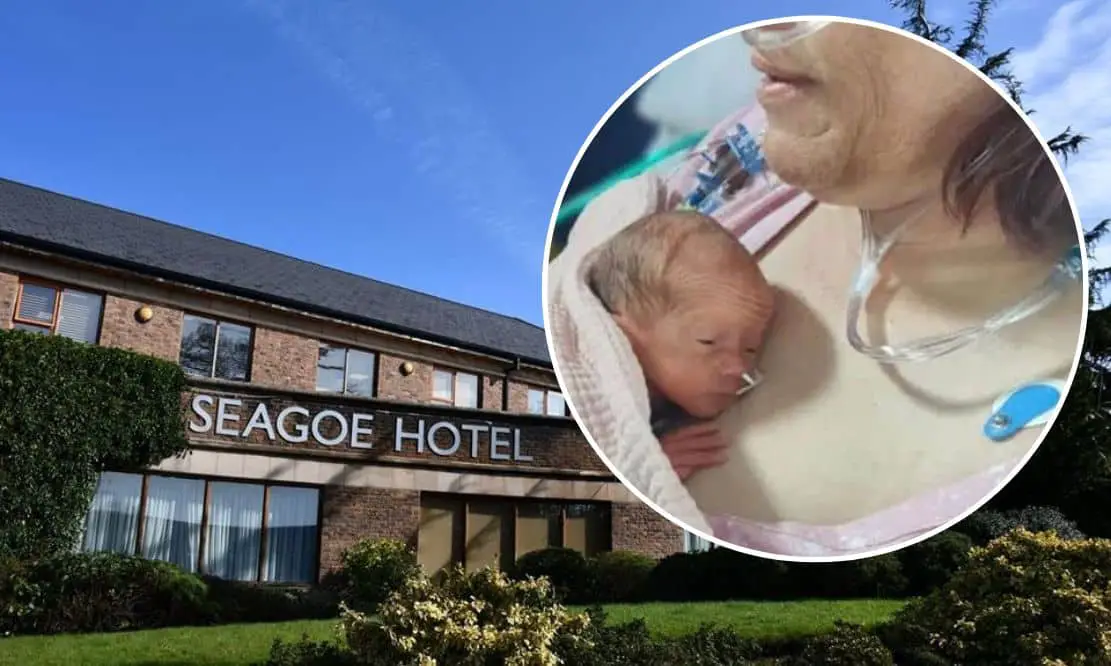 A GoFundMe appeal to send a Craigavon woman on the trip of a lifetime following her terminal cancer diagnosis has raised over £8,600.
Mum-of-four Sabrina Cahoon was told she has less than two years to live just weeks after giving birth to a baby girl.
Her best friend Joanne McNeill started the appeal to raise money for the 45-year-old to go to Japan with her two sons to help give them lasting memories with their mum.
The fundraiser was set up back in July and, following an outpouring of support from local businesses and people, the total amount raised is now sat just shy of a healthy £8,700!
In a bid to keep up the momentum and help fulfil 'Sabrina's Wish', her son and cousins have organised a fundraising night to take place this Saturday (September 16) in the Seagoe Hotel in Portadown.
In aid of Sabrina's Wish, the Neonatal Unit and MacMillan cancer, the event will be a night of entertainment with a raffle and a DJ until late. Doors open at 6:30pm and tickets cost £10. Tickets can be obtained by emailing sabrinasfinalwish@gmail.com. Limited tickets will also be available on the night.
Joanne's desire to help fulfil Sabrina's lifelong dream came following her diagnosis.
Sabrina, who faced severe health challenges during her pregnancy with her daughter Billie, was rushed to ICU at 31 weeks due to foetal complications. She was sadly diagnosed with terminal Synovial Sarcoma in her lung, with there being a potential impact on her liver.
Speaking on the response to the fundraiser so far, Joanne says she has been "overwhelmed" by people's generosity.
"It's absolutely amazing how good everybody has pulled together and the messages of support have been amazing. People are so kind," she said.
"There are strangers reaching out and sending really lovely messages and some wonderful donations."
Joanne adds that the huge uptake in donations has been a real "boost" for Sabrina during these difficult times.
Said Joanne: "She's in shock. She never thought it would get to where it has… It's really, really touching to see how many people have come together."
Speaking on the fundraising night, which will split funds raised between the three chosen causes, Joanne says that there are some amazing prizes up for raffle.
"There's driving lessons, there's food hampers, there's some brilliant, brilliant prizes. Even the way businesses have come together. We're dumbfounded at how nice people actually are!
"The amount of raffle prizes that have been given is amazing!"
She continued: "Anybody's welcome, because there is so much going on. Even if people just want to come for a night out. It'll hopefully be a good night and have a good turnout."
As well as being a way to raise some money for Sabrina, Joanne adds that the night is also about raising awareness.
"It's a one-in-a-million cancer. I hadn't even heard of a Sarcoma cancer until Sabrina was diagnosed, so it's to raise awareness and let people know.
"You never expect it to come to you. You read about it but you never expect it to come to your door."
If you can help and would like to donate please click the link here.
---
Read more: Fundraising appeal for mum diagnosed with terminal cancer just weeks after giving birth
Sign Up To Our Newsletter