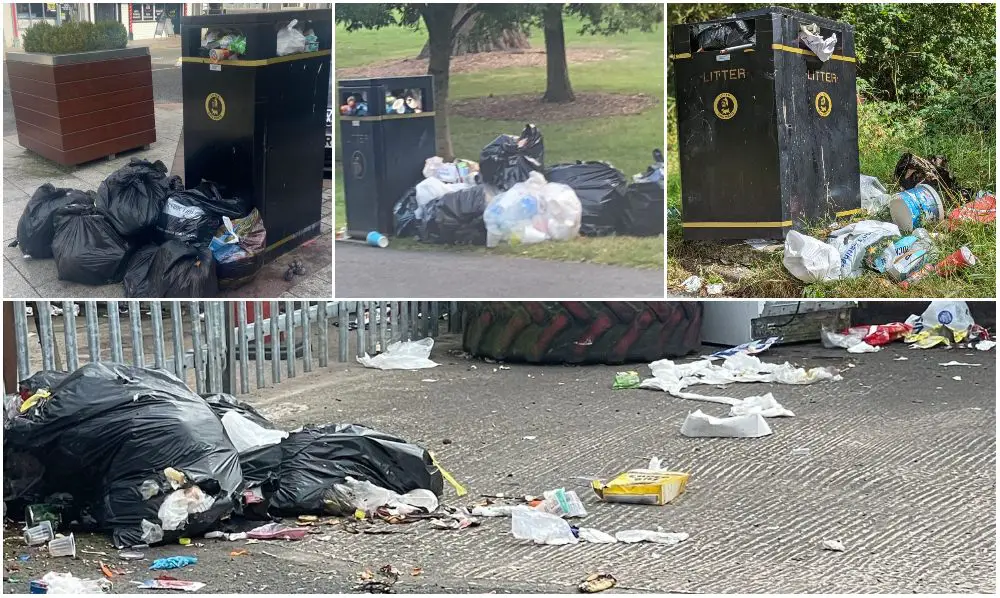 This was the scene outside Keady Business Centre (bottom image) earlier this week as bags of household rubbish can be seen strewn outside the main gates.
There is also a tyre and what appears to be a large kitchen appliance sitting idly outside the gates.
The site has remained closed during the week, which is only the first of four weeks of industrial strike action planned acorss the ABC borough in a row over pay and conditions.
A spokesperson for Armagh Business Centre, which runs Keady and Markethill centres, said: "Please note due to industrial action the amenity site in both Keady Business Centre and Markethill Business Centre are closed.
"Please consider other businesses at the centre when you decide to dump your household rubbish at the closed gate."
Meanwhile, this was the scene on the Lake Road in Craigavon earlier this week (see below).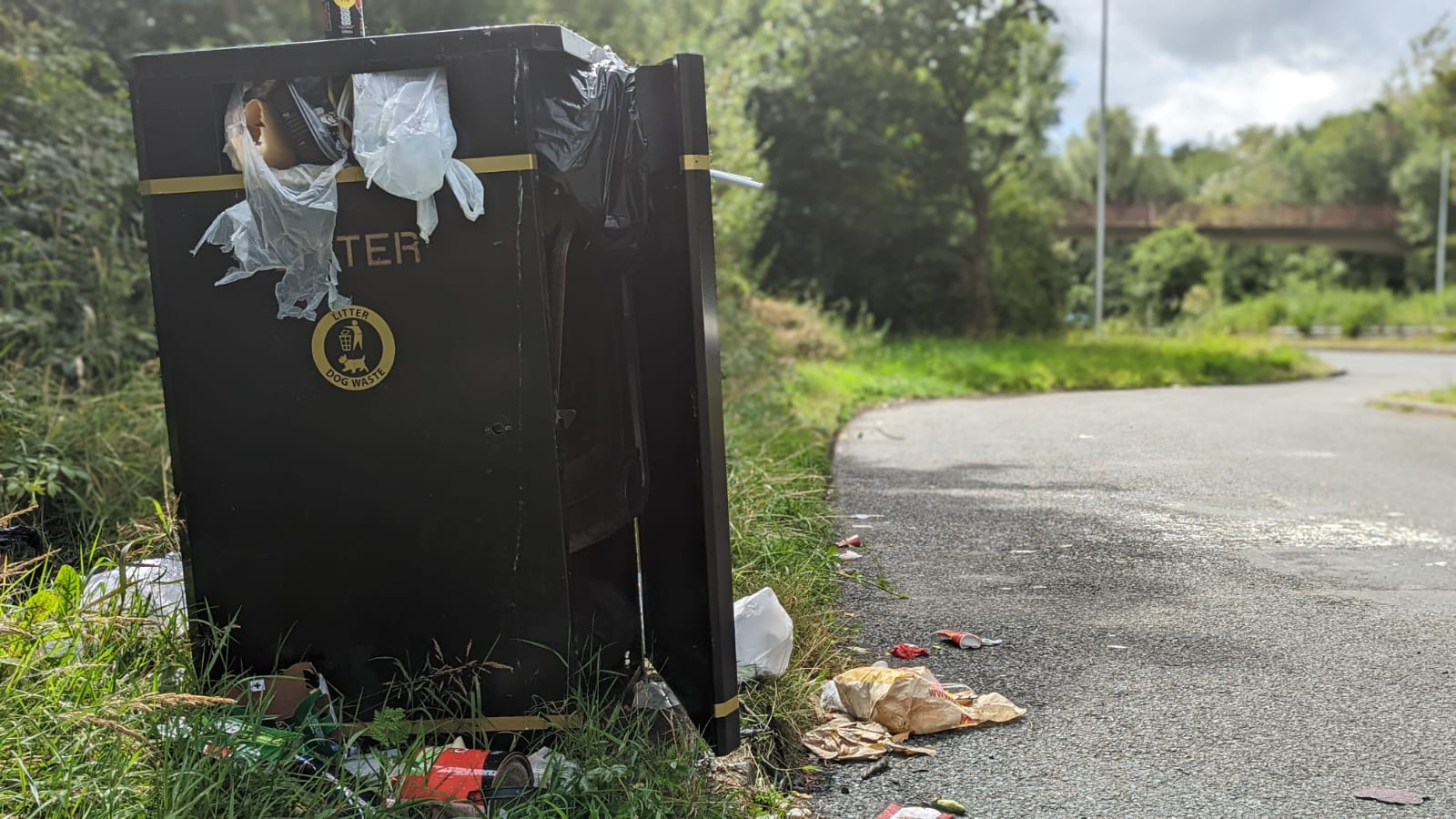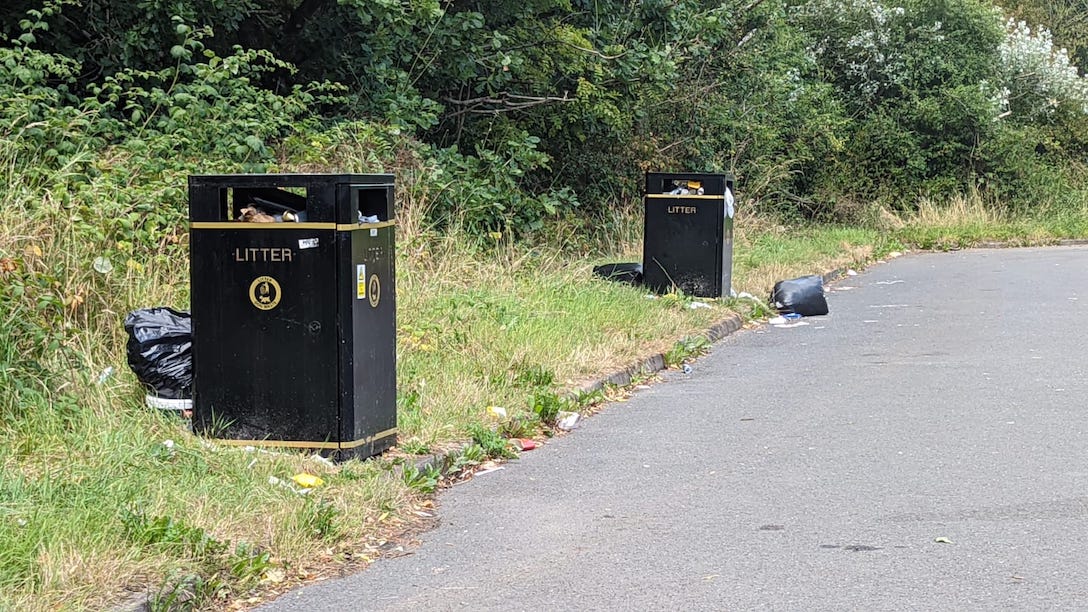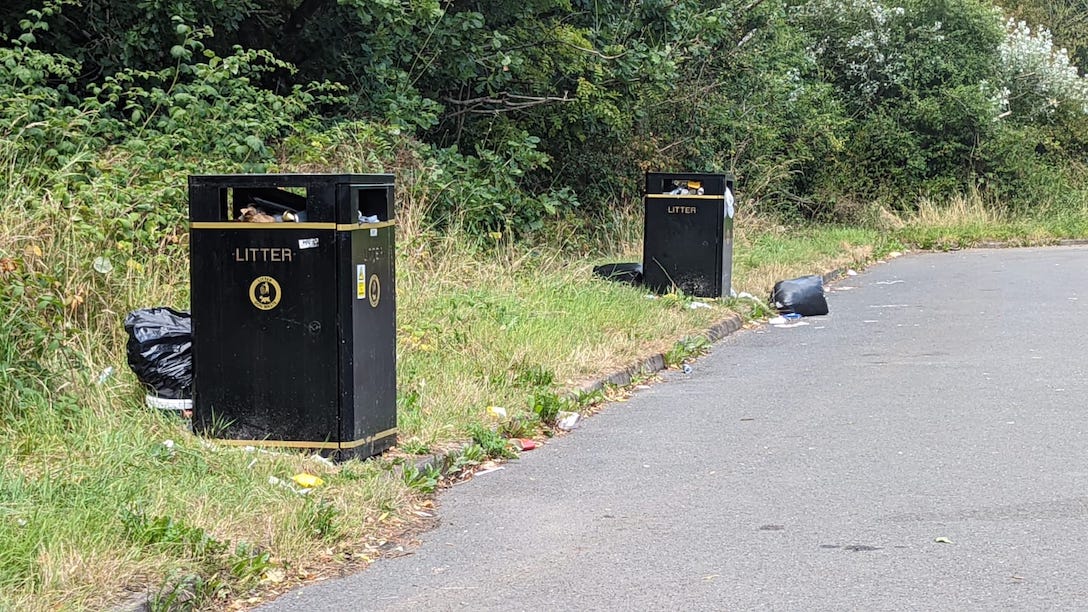 And inside the Palace Grounds in Armagh on Saturday evening.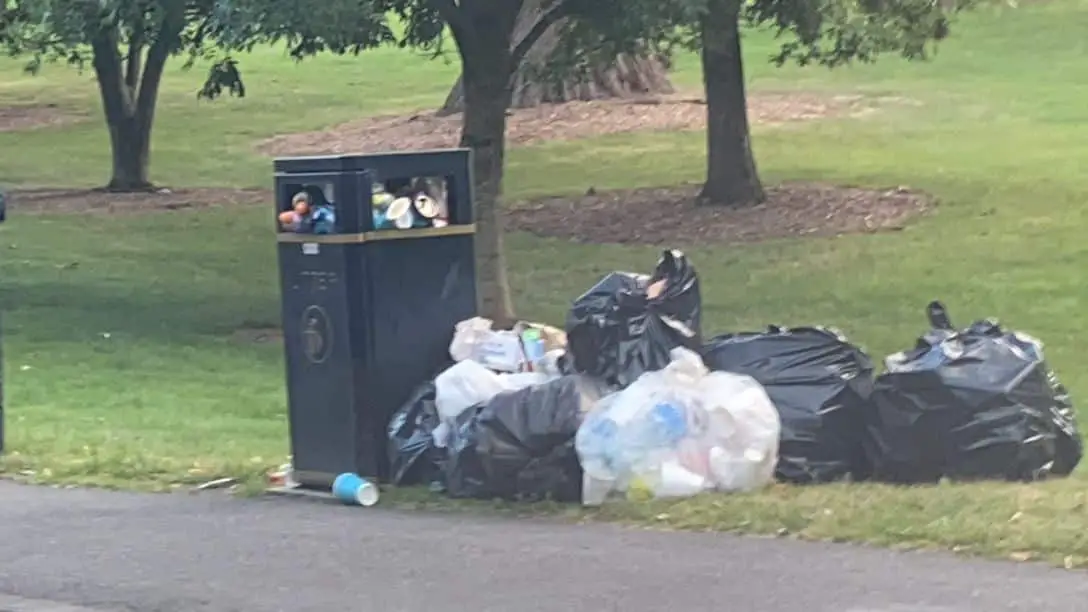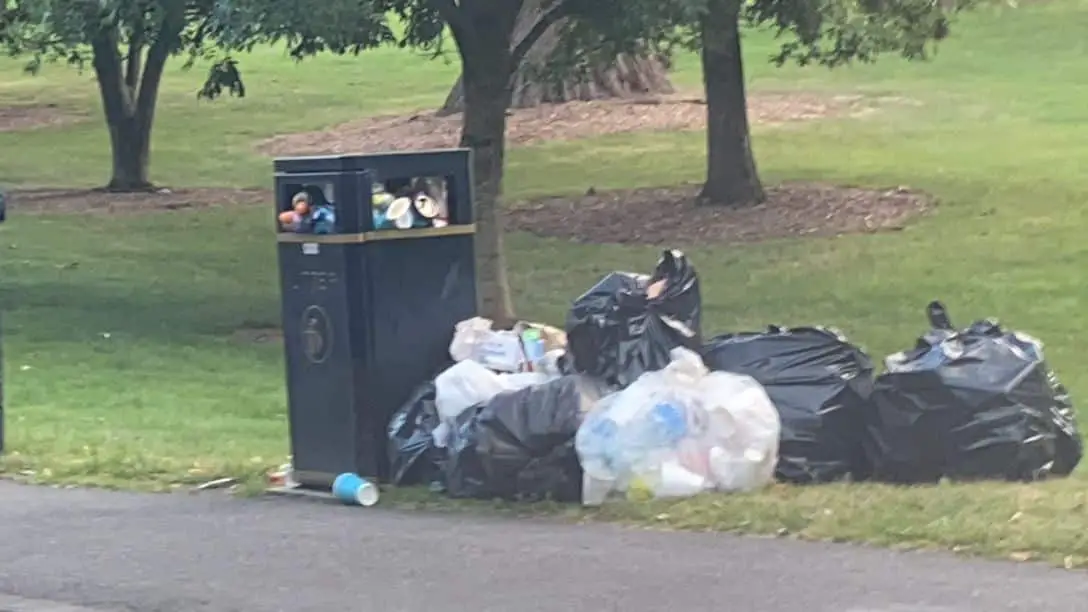 Earlier this week, one Armagh business hit out at the "disgusting" mess accumulating next to residential homes close to the city centre.
Mark McSherry, The Barber on Lower English Street, said: "God love the craters in the bungalows beside me…at least I get to go home.. sure put the rates up next year again! There was always a few rats in Armagh…by Jaysus there's even more now."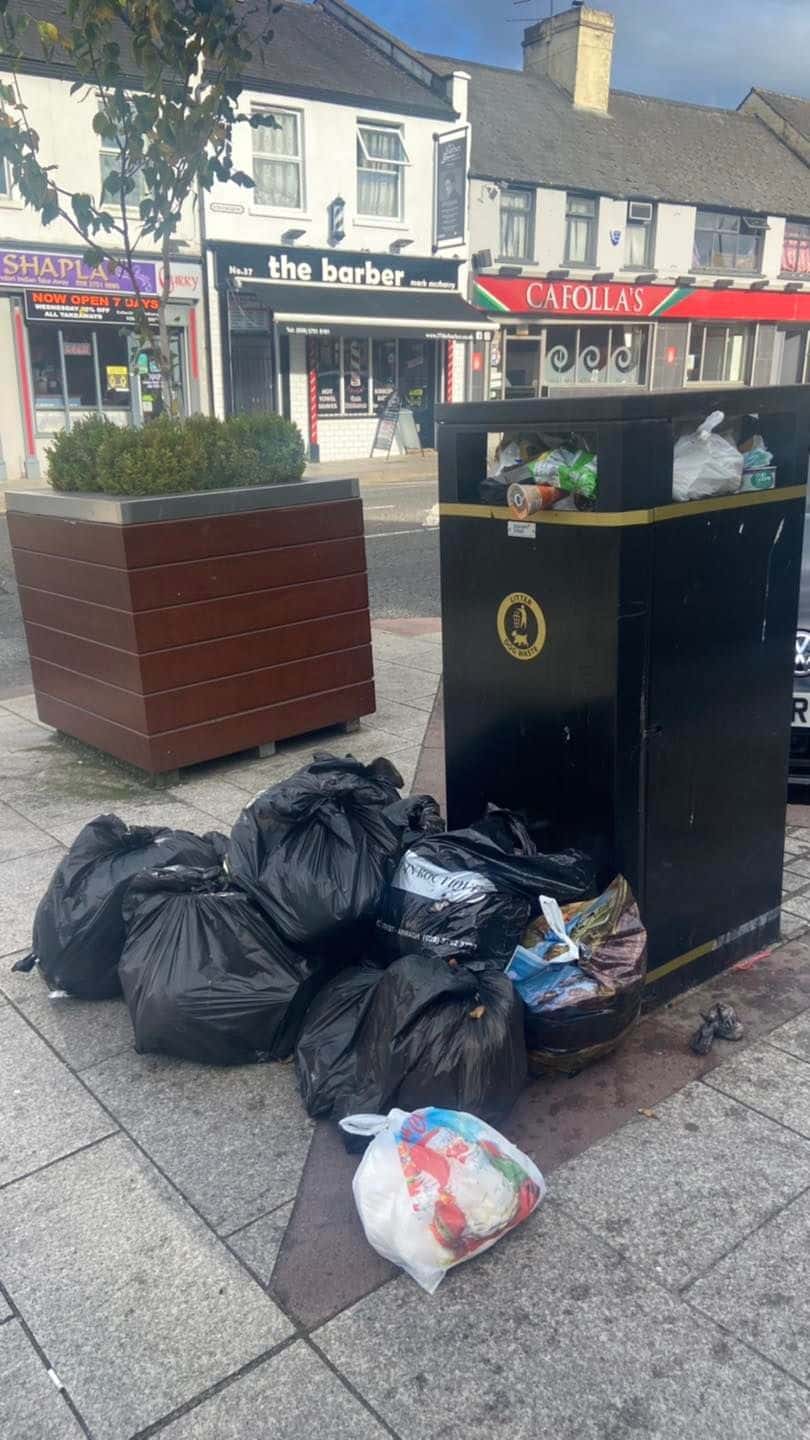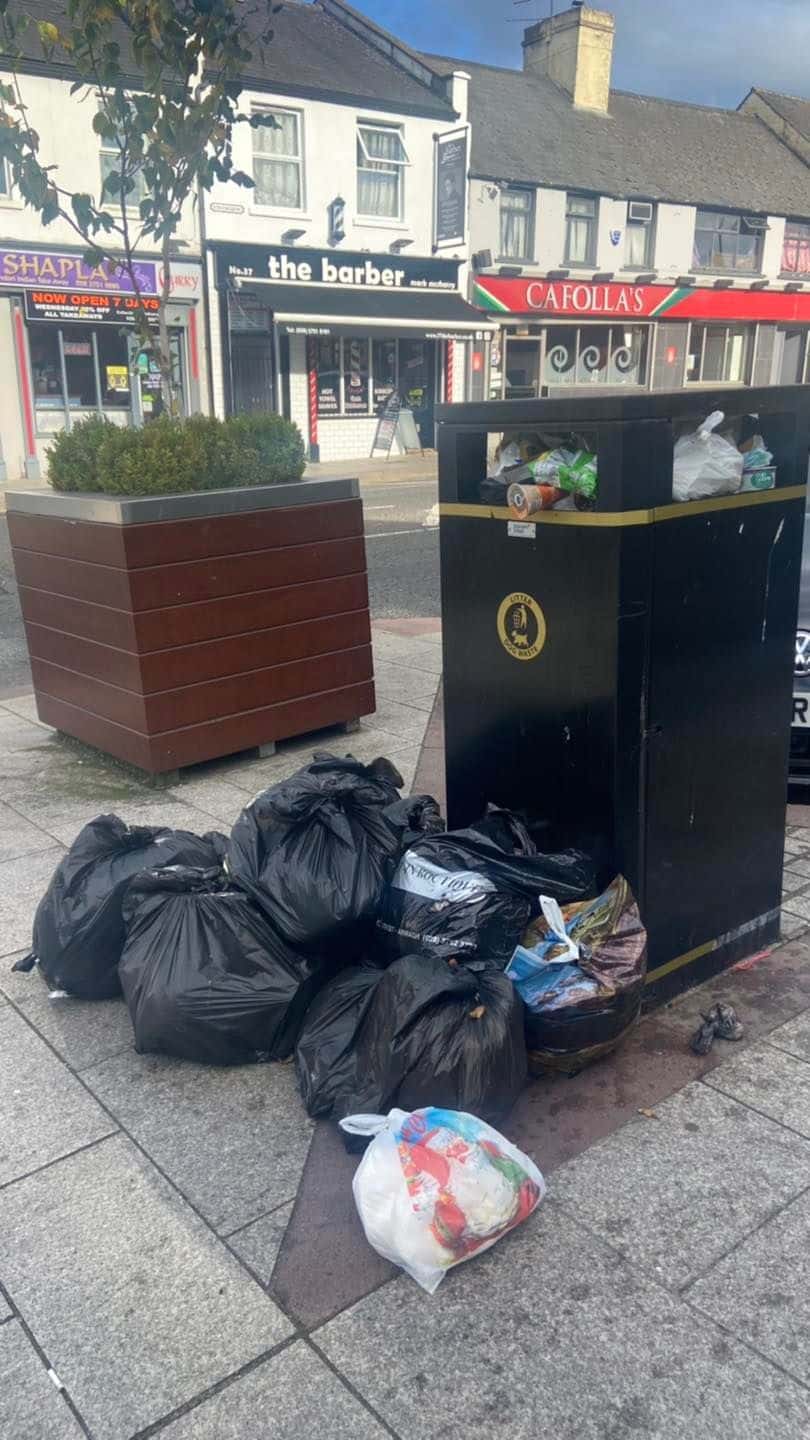 There was some hope this week when Mid Ulster Council and the unions struck a deal after successful pay talks.
The local offer will see staff move up their existing pay scales by two points over two years, and also includes an improved one-off cost of living payment of £750.
Unite's general secretary Sharon Graham congratulated members.
She said: "This increase was only won because of a powerful strike by Unite members at the council; indeed only days ago they notified council bosses of their intent to move to an all-out strike after the conclusion of their latest four-week action.
"In the face of such determination, management have agreed a new pay offer."
Lead regional officer for local authorities in Northern Ireland Gareth Scott called on management at local authorities elsewhere, like ABC Council, to follow the lead given by Mid Ulster.
He said: "This pay offer sets the bar for deals elsewhere and shows the way disputes at other councils can be settled… Workers need a cost of living increase which protects them and their families from inflation."
Meanwhile, the Council said it "deeply regrets that strike action is taking place and the impact it is having on residents".
"The council remains fully committed to finding a resolution through ongoing discussions with trade unions."
For updates on service disruption, visit this link.
Sign Up To Our Newsletter