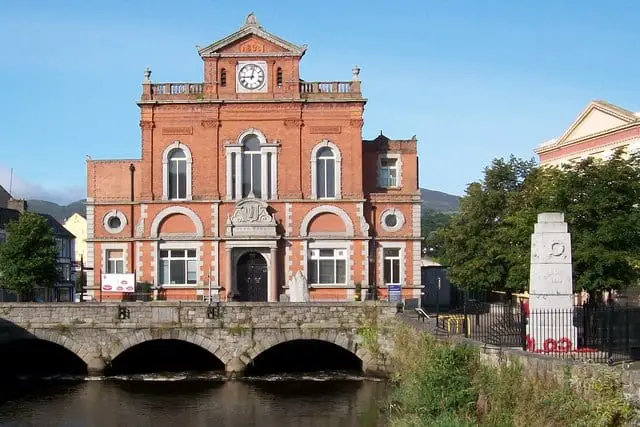 Daisy Hill Hospital is hosting a special service to give thanks for and remember babies and children who have died from the area.
The service will take place on Sunday 20 November at 3pm in Newry Town Hall.
The event is being organised by the Hospital Maternity Services Department and the Chaplaincy Team.
Joanne McGlade, Acting Head of Midwifery and Gynaecology for the Southern Health and Social Care Trust explains: "We warmly invite anyone who has lost a baby or child, their family and friends to this service where we will reflect and remember them.
"You may wish to bring a flower with you as there will be an opportunity to create a floral tribute in memory of your child. Our Books of Remembrance, where the names of babies and children who have died are written, will also be on display."
Refreshments will be served after the service and there will be an opportunity to talk with the chaplaincy team, staff from the midwifery and gynaecology service and representatives from support services, such as the Stillbirth and Neonatal Death Society (SANDs).
For further information please contact Anne Coyle, Bereavement Co-ordinator, SHSCT on 028 3861 3861 or Daisy Hill Hospital Maternity Staff 028 3083 5218. after the closing date will only be considered in exceptional circumstances.
Read more news:
Exciting new neon 'glow in the dark' charity walk coming to Co Armagh!
Armagh mum with rare cancer-causing gene hosting Pink Party charity fundraiser
Alderman calls for increased policing after sickening raid on farm near Hamiltonsbawn
New one-way traffic system to ease congestion at Tandragee 'due by March 2017'
Heavy wind and rain affecting local events with weather warning in place
Mini retail 'hub' hope with four new shops planned at axed B&Q store
Traffic chaos as car flips on its roof following single vehicle collision
Armagh family to share their story of hope and horror in Congo
Shocking state of car park and Ogle Street entry leaves residents sick to their stomachs!
Sign Up To Our Newsletter