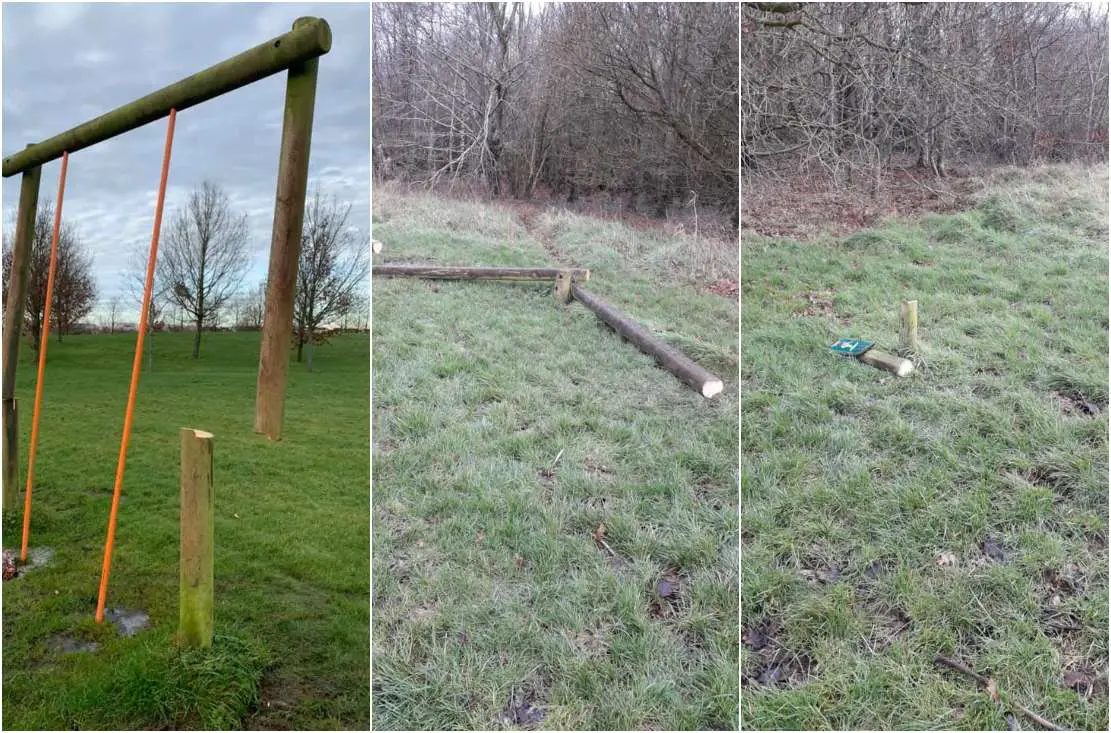 Armagh City, Banbridge and Craigavon Borough Council is to spend approximately £12,700 replacing the vandalised trim trail at Craigavon Lakes.
The trim trail equipment at the lakes was vandalised over a series of nights in mid January 2020. Despite council officers working with the PSNI, to date, no arrests have been made in relation to these incidents.
Members of council's leisure and community development committee were informed all but one of the trim trail items had been vandalised beyond use and number of signs had been sawn down at a meeting on April 12 this year.
They were also told that as Council's insurers have said they will consider the vandalism as a number of independent acts, it would require seven individual claims.
The total excess required for seven individual claims would exceed the amount payable for each item of equipment and as such, no insurance compensation is payable for this damage.
Officers have researched the cost of replacing the damaged equipment with a metal alternative on a like for like basis with there thought to be enough headroom in the play strategy budget to allow for the equipment to be purchased and erected at a cost of approximately £12,700.
It is hoped the installation will be completed by the end of this month.
Speaking to the Local Democracy Reporting Service about damage to the trail a spokesperson for Council said: "In January 2020 a number of pieces of equipment on the Trim Trail situated at Craigavon Lakes were illegally damaged.
"Despite council officers working with the PSNI to identify the culprits, no arrests have been made to date.
"The vandalism occurred over a number of nights in January 2020 and on each occasion a single piece of equipment was destroyed.
"It is estimated the cost of replacement and installation of the new equipment will be in the region of £12,700."
The spokesperson also took the opportunity to remind everyone that destruction of council property simply hurts ratepayers pockets.
"Criminal damage to council property not only results in costly repair bills but also impacts on the enjoyment of these facilities for the community as a whole.
"We would ask any members of the public who are aware of acts of vandalism or anti-social behaviour to report these to the PSNI on the non-emergency 101 number."
Sign Up To Our Newsletter