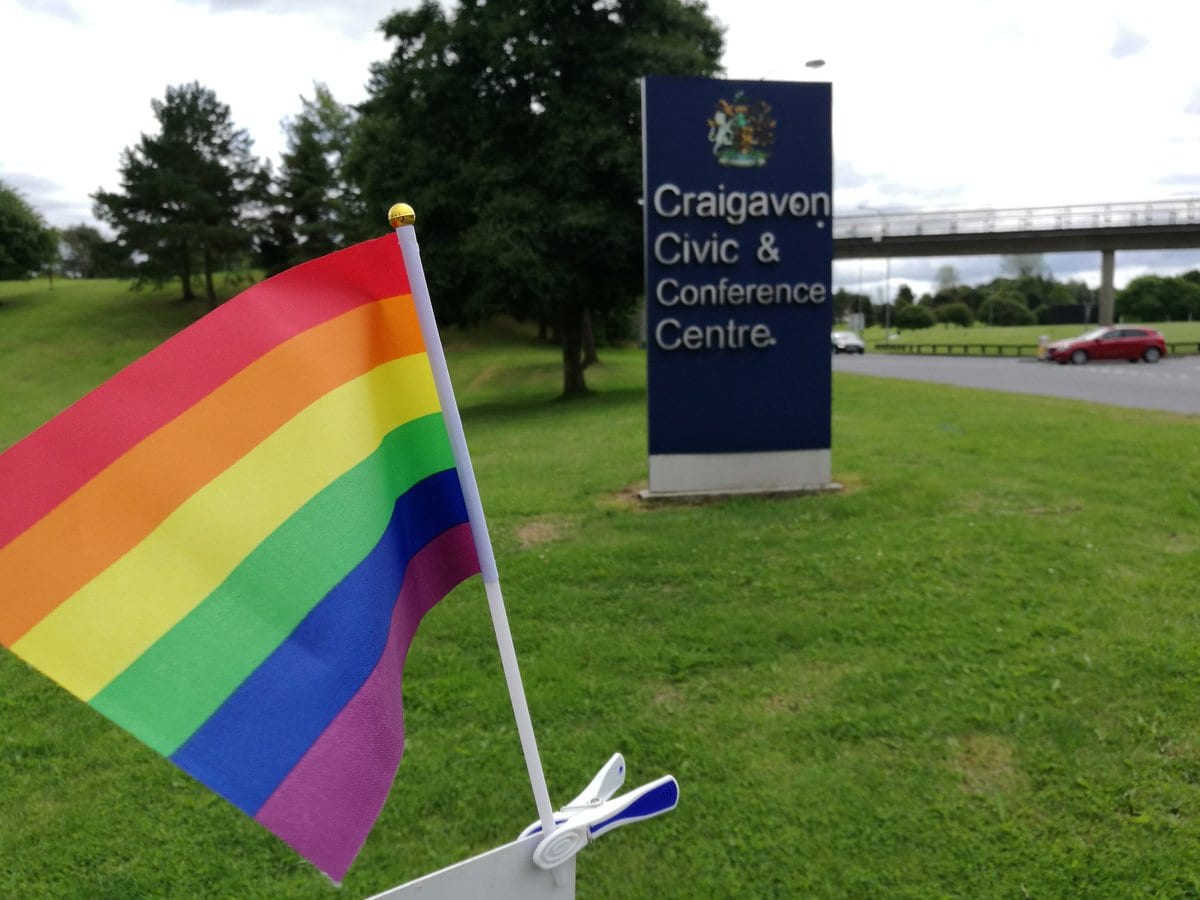 The Rainbow flag will fly over civic buildings across the ABC Borough on Pride Day this August.
It comes after a motion on the issue was passed by just four votes – 21 councillors voting in favour of the Alliance motion, while 17 voted against.
The flag, which represents the LGBTQ+ community, will be hoist above buildings which will include Armagh Palace Demesne, Craigavon Civic Centre and Banbridge Town Hall.
Councillor Eoin Tennyson tabled the motion at Monday night's Council meeting in Craigavon.
"Our motion passed," he posted following the conclusion of the meeting.
He added: "The rainbow flag will fly from civic buildings in Armagh, Banbridge and Craigavon this August.
"I never thought I'd see the day! This means the world to the LGBTQ+ community. Thank you to every single councillor who voted in favour."
Party colleague councillor Peter Lavery added: "I was proud to vote in favour of councillor Eoin Tennyson's motion to fly the rainbow flag from civic buildings on Pride Day.
"Another sign that the LGBT community are welcome and respected in our council area."
A sinn Fein motion to light up buildings on Pride Day was also passed.
More on this story to follow.
Sign Up To Our Newsletter