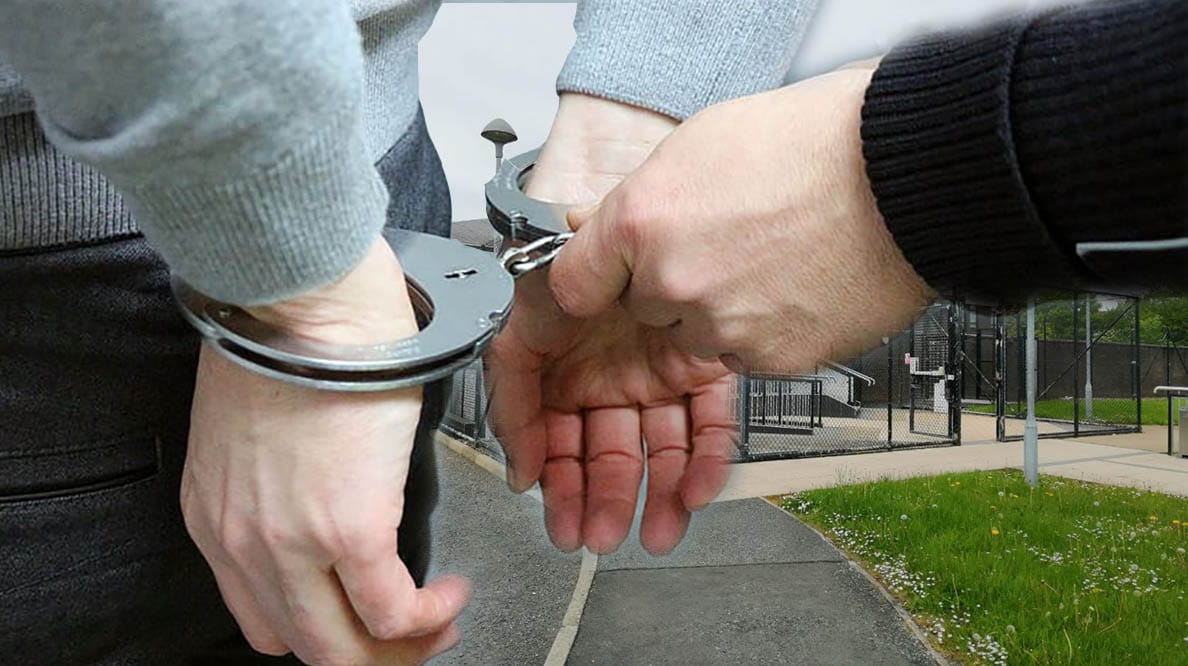 A man who told wife he would sign divorce papers if she withdrew an assault claim has been sentenced to six months in prison. 
Sentencing the 40-year-old, the district judge commented: "To intimidate anyone who seeks redress through the justice system, and in this case the criminal system, is abhorrent." 
Maksimas Grigorenko, of Thomas Street in Portadown, pleaded guilty to common assault, disorderly behaviour, indecent behaviour, obstructing police and intimidation of a witness at Craigavon Magistrates' on Friday, via videolink from Maghaberry. 
Prosecution outlined that on May 6, at 3am, police were called to a domestic disturbance at an address on Bluestone Hall, Craigavon. 
Upon arrival, officers spoke to the injured party via an interpreter and she informed them that she had been assaulted by her husband, the defendant. 
She stated that an argument had broken out with Grigorenko after she refused to give him money. 
The defendant then grabbed her by the arms to force her to face him. As she attempted to turn away, he then pulled her by the hair and twisted her arm behind her back. 
Grigorenko was subsequently arrested and interviewed regarding the incident. 
Then on June 2, the injured party reported that the defendant had arrived at her home address and she had granted him access. 
Whilst inside, Grigorenko shouted at her to make a withdrawal statement for the earlier assault. 
The defendant threatened to make a statement against her, that his mother would bring legal proceedings against her in Lithuania which would blacken her name if she did not withdraw her statement. 
He further told his wife that if she made a withdrawal statement he would sign divorce papers. 
Then on July 1, police on patrol of West Street, Portadown, observed a male, later identified as the defendant, urinating next to the Card Factory store. 
Grigorenko was relieving himself close to a nearby ice-cream van and children. He was approached by police but tried to leave. 
The defendant was noted to smell of intoxicating liquor and appeared unsteady on his feet. 
He refused to provide his details to police and continued to be evasive despite several attempts, also swearing in the presence of members of the public including children. 
Grigorenko tried to make a getaway as an arrest was attempted but officers managed to cuff him to the rear. 
Defence barrister Aaron Thompson stated: "Mr Grigorenko had been residing here with his partner and child. The first matter before the court really was the start of the end by assaulting his partner. 
"He then contributed even more by the act of intimidation…. the final offence speaks for itself; he was in a drunken state."
He added that the defendant had been unable to attain a bail address which resulted in him having served the equivalent of a four-month sentence on remand. 
District Judge Bernie Kelly stated: "There is no doubt that this combination of offence and related offences have crossed the custody threshold. 
"To intimidate anyone who seeks redress through the justice system, and in this case the criminal system, is abhorrent." 
Grigorenko was sentenced to a total of six months in prison and a restraining order was made in relation to his partner for a period of two years. 
Sign Up To Our Newsletter