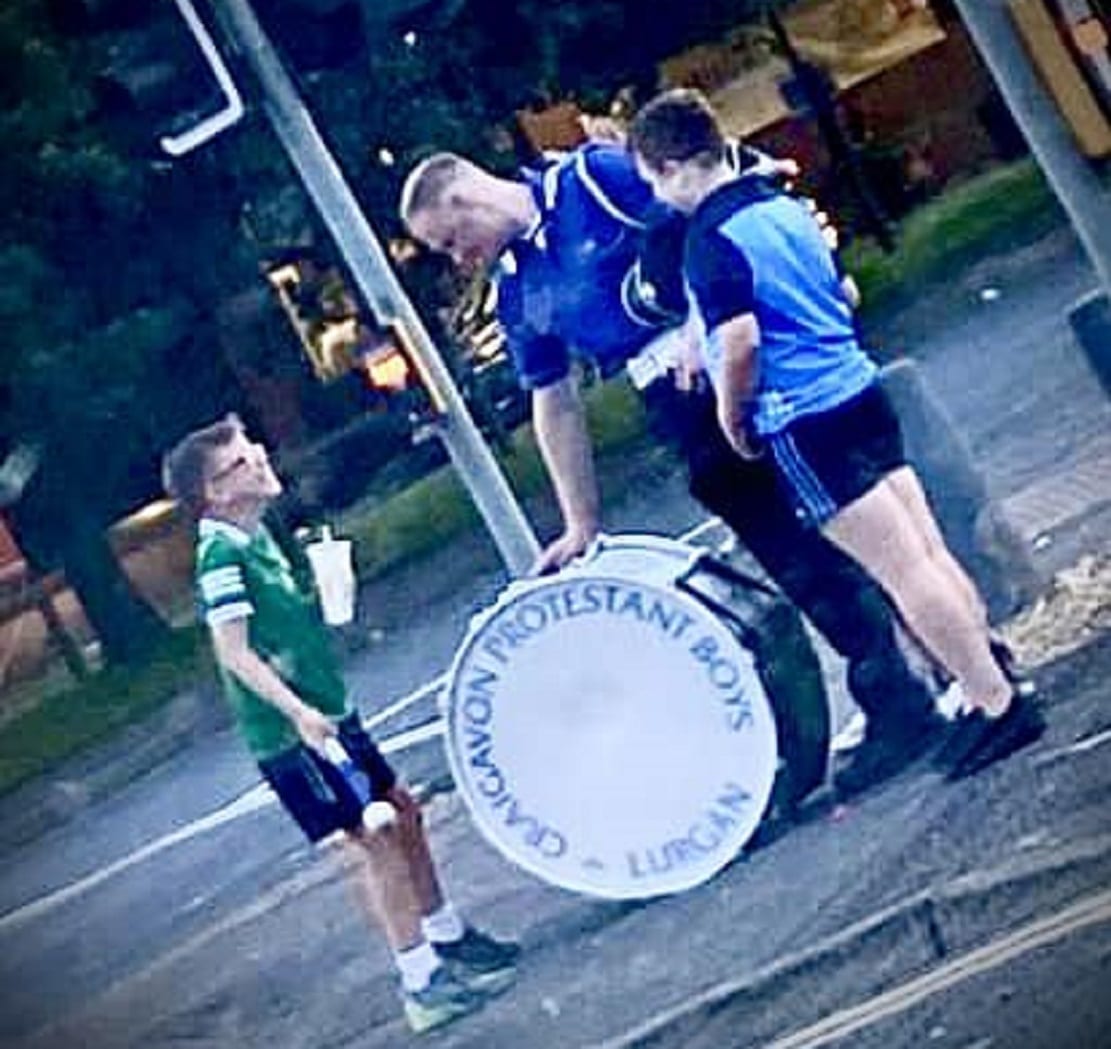 A picture of two young boys in Gaelic football shirts having a go on a Craigavon flute band's bass drum has proved a big hit on social media.
Craigavon Protestant Boys Flute Band shared the picture on their Facebook page during a band parade in Cookstown on Saturday night.
In the photo, the young drummer can be seen grinning while band member Andrew holds the drum for him.
In a post, the band wrote:  "You want a rattle at the big drum, not a problem son!
"Wee lads in Gaelic tops loving it in Cookstown tonight.
"Despite what some would have the world believe we simply do it because we love it. These kids didn't feel intimidated or different they just wanted a rattle on the drum and Andy was only to happy to oblige."
It ended with the hashtag #thewayitshouldbe.
The post has had 9,300 likes, been shared more than 3,000 times and has 600 comments.
One person said: "Great to see, this is the type of behaviour that will bring us forward as a community," while another stated: "Love this, as it should be. Hatred is taught not born with. So well done to these wee lads' parents as well".
Castledawson Flute Band commented: "Great to see and the way it should be" and South Belfast Young Conquerors wrote: "Respect lads and fair play to the young lads".
Sign Up To Our Newsletter