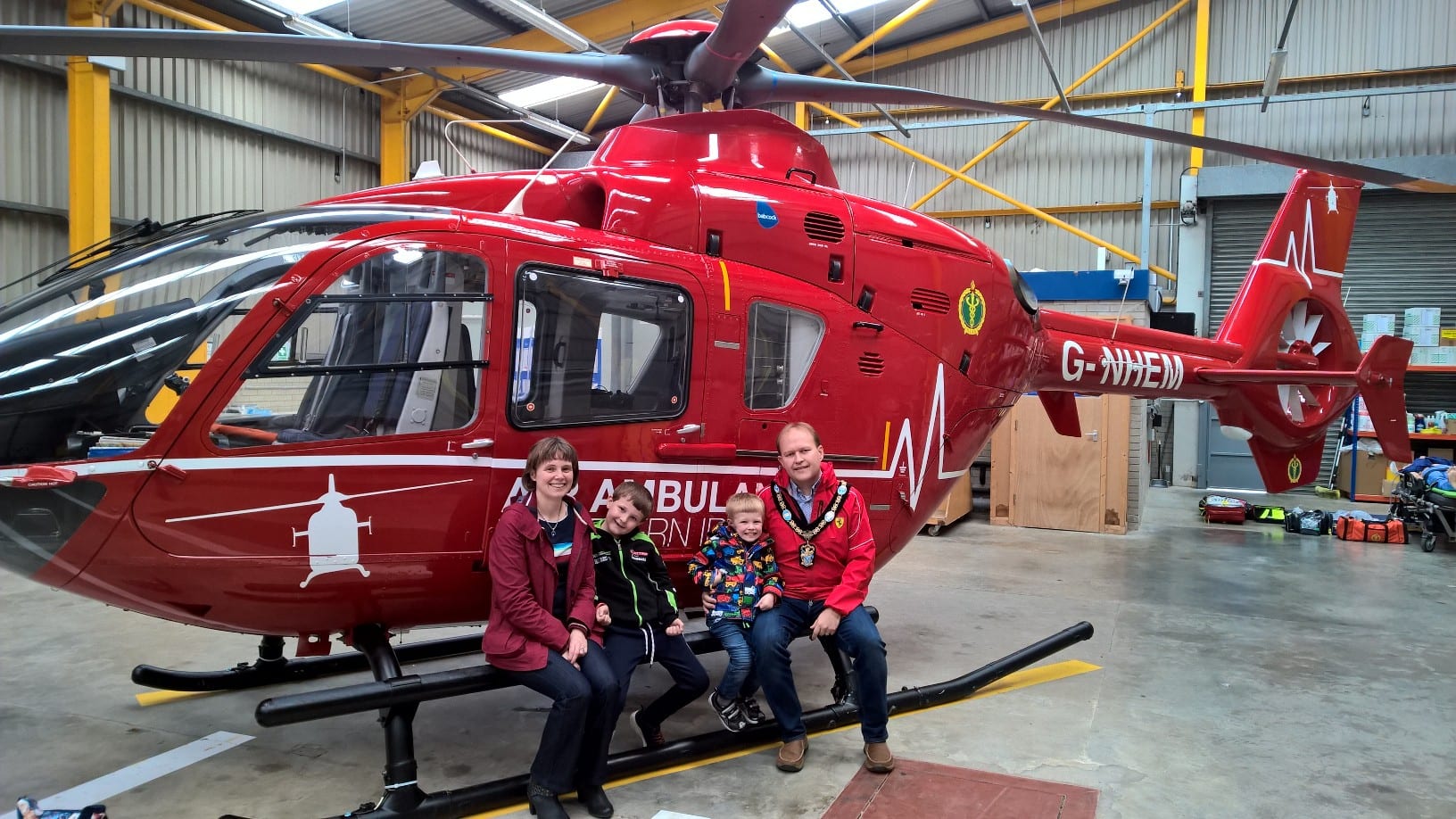 The Lord Mayor of Armagh City, Banbridge and Craigavon Borough Council has presented a cheque to the Air Ambulance Northern Ireland for £2,114.
The amount was raised at the Lord Mayor's recent 'Cars n Coffee' fund raiser and through generous giving by St. Mary's Pipe Band Derrytrasna at a civic reception.
The Lord Mayor Gareth Wilson and his family were given a tour of the Air Ambulance facility at the Maze on Saturday by fund raising co-ordinator Kerry Anderson.
Lord Mayor Wilson stated: "The Air Ambulance is my chosen charity for the year and so far fund raising has been going really well.
"Following my Cars and Coffee fund raiser ably assisted by Armagh Motorsports Association and also the generous giving of St Mary's Pipe Band, it was great to be able to hand over £2,114 to Kerry Anderson."
He added: "I hope to have many more opportunities to fund raise in the coming weeks and I want to thank the public sincerely on behalf of the Air Ambulance for their generous giving so far.
"This emergency service is already saving lives and I am committed to continuing my efforts to support the charity throughout my Mayoral term."
Sign Up To Our Newsletter