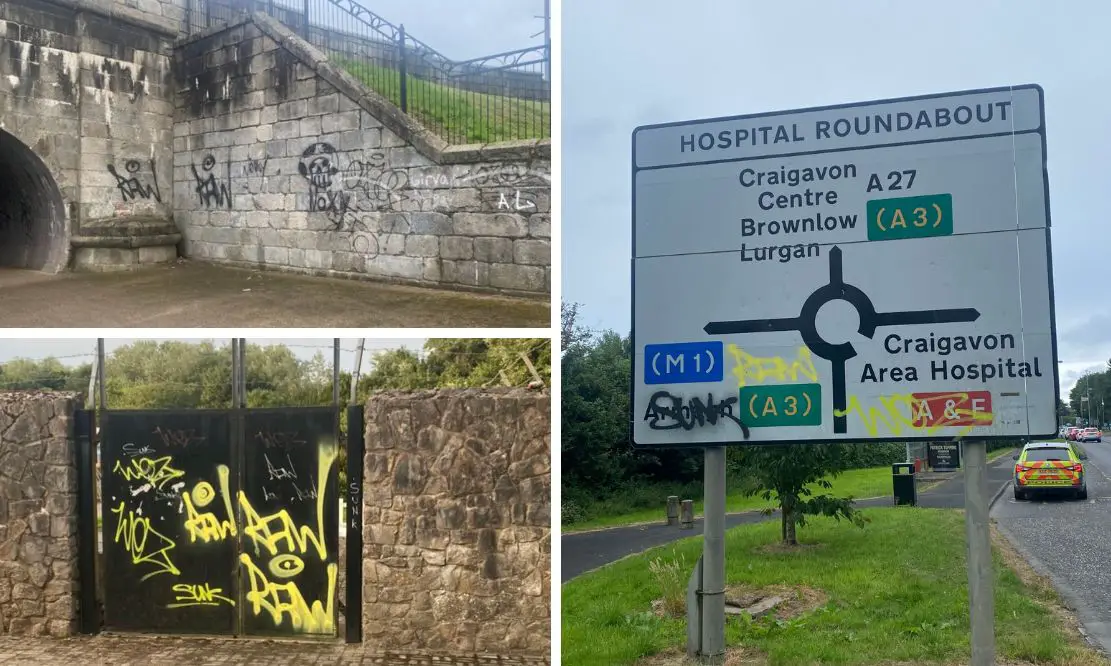 Police are appealing for the public's help in putting an end to the scourge of graffiti in the Portadown and Craigavon areas.
Brownlow Neighbourhood Policing Team and Portadown Neighbourhood Policing Team have urged the local community to speak up against the vandals targeting public property.
They say the graffiti is increasing at a ridiculous pace.
"This is unsightly, unfair on the local communities and will cost to have cleaned," said a police spokesperson.
"Police are keen to identify those responsible in order to prevent this continuing. Have you observed any individuals in the act or know who is responsible?
"Do you recognise any of the tags that are appearing? Do you have any CCTV or Dash cam footage capturing individuals in the act?"
If you can help police please contact 101 and quote serial 1131 of 02/07/22.
Sign Up To Our Newsletter