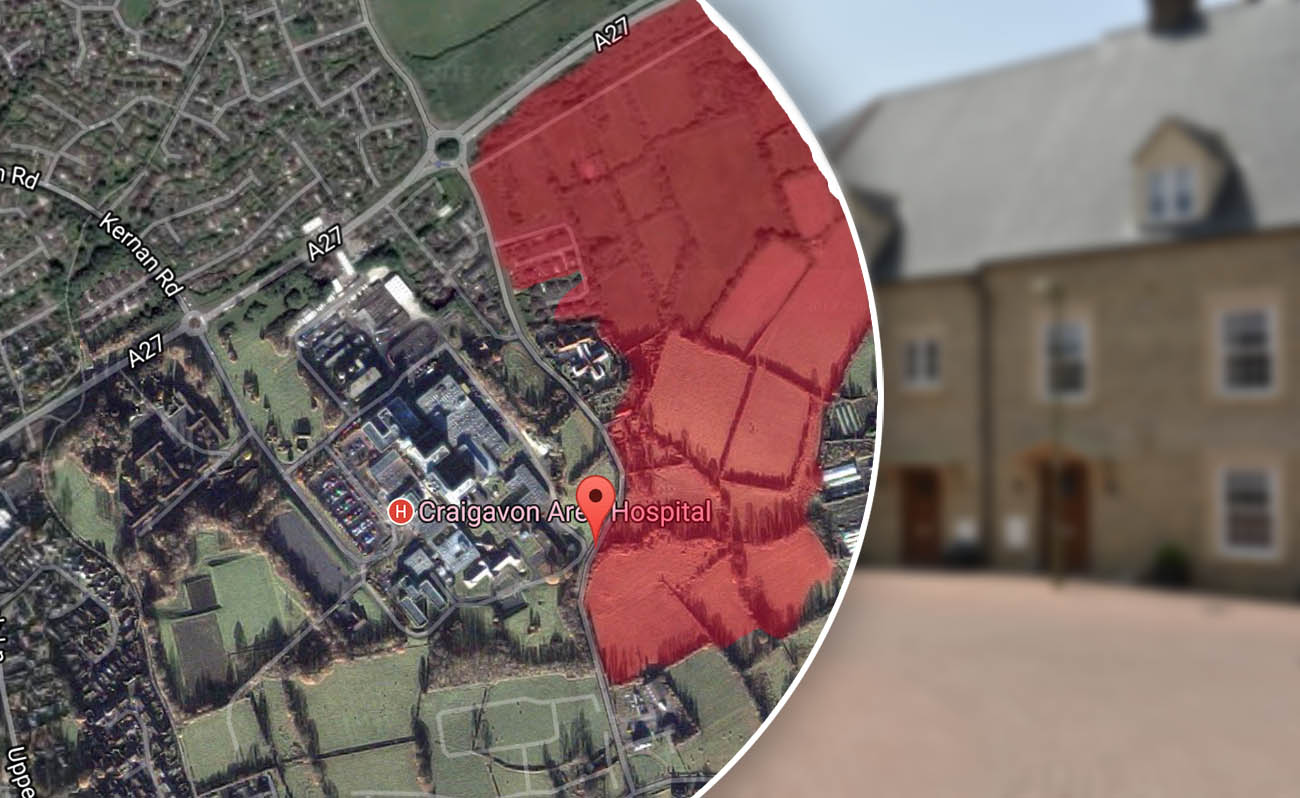 Outline planning permission looks set to be given to a huge housing development – consisting of 500 homes at a cost well in excess of £30 million – next to Craigavon Area Hospital.
An application, in the name of Sustar, was submitted back in 2017.
And after much consideration and consultation, planners are about to recommend that outline approval should be granted.
That is the opinion which will go to the planning committee of Armagh City, Banbridge and Craigavon Borough Council when it sits next Wednesday.
It will be up to councillors to decide whether or not to accept the recommendation.
If they do agree to give outline permission, the applicant would still have to develop a full proposal – providing further information on house types and design, among other – which would also have to be consulted upon on the same way.
But the granting of outline approval would be a major step forward in the developer's aspirations for the site.
The proposed site is on lands east of Bracken Lodge and Lisnisky Lane, Portadown.
The development – of around 500 homes – would use an existing access to Bracken Lodge and a "proposed new access approximately 40m due south of No. 20 Lisnisky Lane".
There would also be minor road improvements consisting of localised road widening to increase the entry width and lengthening of flare at the junction of Lisnisky Road and Mandeville Road at Roundabout 7, together with all associated works.
The scheme also incorporates a creche facility and a children's play area.
The application site also includes a number of vacant buildings which would have to be demolished to make way for the development.
Craigavon Area Hospital is among the 'neighbours' who have been notified of the proposals.
There have been 17 letters of objection – some repeat correspondence from the same individual – and one letter of support submitted to council.
One of the issues raised is in relation to access to the site with one writer suggesting that two access points are not sufficient, adding: "Sustar Limited should contribute to public road infrastructure if they wish their application to succeed."
The developer – in a letter to planners – says there are no plans at this time for a third access to the site at Roundabout 6.
It states: "There is nothing in the submitted traffic assessment to either justify or require the provision of a third access to Roundabout 6.
"Furthermore the proposed development is intended to be implemented in a phased manner over eight phases so its overall impact in terms of traffic impact for example will evolve over that longer period of time.
"A link from Roundabout 6 into and through the site would lead to a potential 'rat-run' and would also adversely impact that residential environment."
Sign Up To Our Newsletter