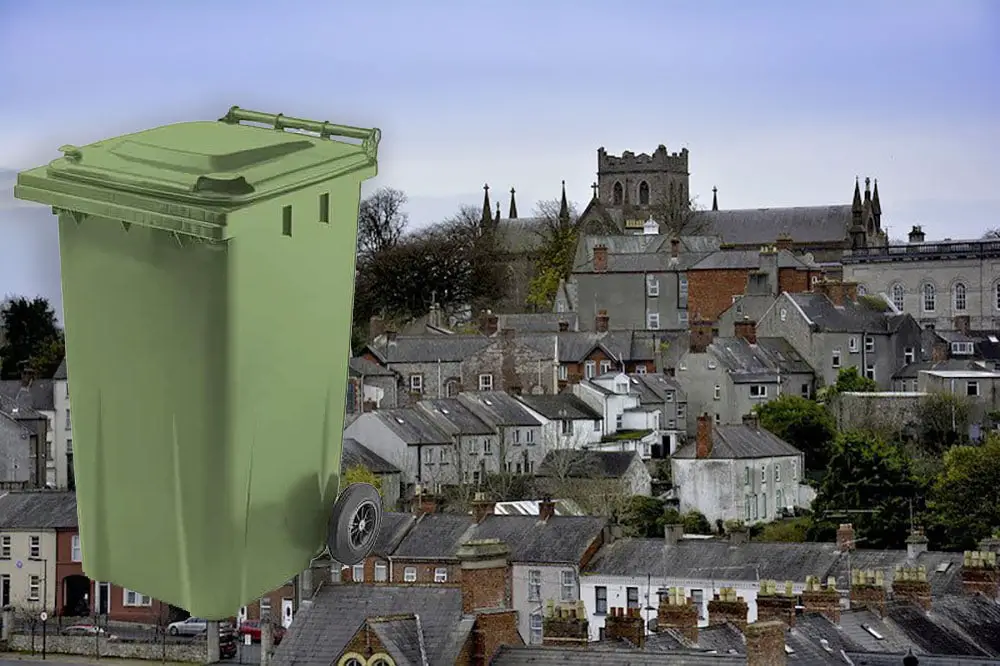 The new borough-wide recycling bin collection service will begin on November 8, councillors have been told.
The issue was raised by Alderman Gareth Wilson at Armagh City, Banbridge and Craigavon Borough Council's monthly meeting on October 25.
He said people were still having issues with the kerbside recycling service provided by Bryson Recycling.
His comments were supported by Independent Councillor Paul Berry who branded the current situation a "recycling crisis".
At present, different systems for the collection of dry recyclables and food waste, inherited from the former legacy councils, are in operation across the borough.
However, the contract period for the kerbside boxes is due to expire this year and, following a public consultation, which saw 85 per cent of respondents opt for a green bin rather than a kerbside box, residents of the Armagh and Cusher wards are in the process of receiving their new bins.
Alderman Gareth Wilson asked for an update on the roll-out of the new bins and for details of the collection schedules.
"People are very keen to recycle but are having problems with the kerbside boxes at present," the DUP representative said.
"Mine was not emptied today again and I just feel that we are losing some of that momentum. I know people are starting to fill their other bins with their recycling."
The council's strategic director of neighbourhood services, Sharon O'Gorman, confirmed the new service would roll out on November 8 and that information leaflets should be going out this week.
"The majority of the bins have been delivered but there are a few that will be delivered this week," she said.
Describing the current situation as a "massive issue" in the Cusher ward, Councillor Paul Berry asked if the November 8 date could be moved forward.
"I know where I live, in Laurelvale, it had been three weeks since we had our boxes emptied and I am guilty of using another bin for our overflow. It's that or put it into the black bin and then we are not recycling,"  he said.
"I have been speaking to officers about possibly bringing that November 8 date forward and I would like confirmation if that is being considered.
"I appreciate it is not our fault, there are a number of staff at Bryson Recycling who have already left, but the reality is it is a recycling crisis out there if we don't deal with this."
Acknowledging there have been "a lot of difficulties" with the service provided by Bryson Recycling recently, Ms O'Gorman told the chamber the November 8 date is "very close".
With regards to the delays in Bryson Recycling's collection of the kerbside boxes, the company has advised residents to leave the boxes out if the collection has been missed, not to report any missed collections and if necessary, bring their kerbside boxes to the local household recycling centre.
Sign Up To Our Newsletter