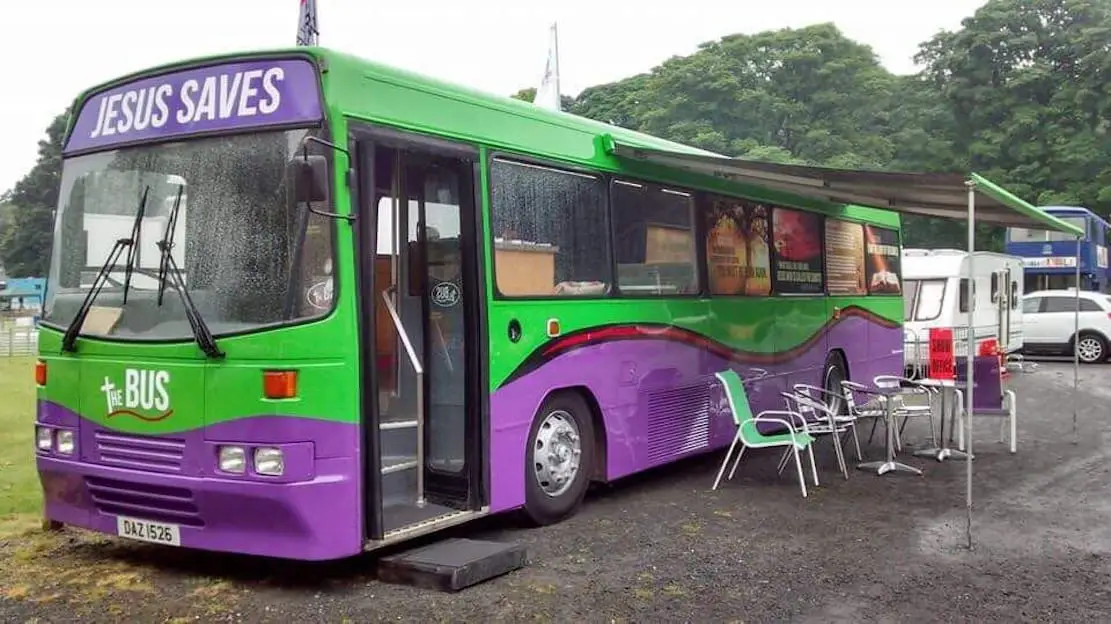 New Line Ministries from Waringstown are preparing travel the length and breadth of Ireland in their purpose built bus bringing the good news of the gospel.
This ministry work is spearheaded by local farmer Tyrrel Arnold who is well known for his love of Christ and his desire to help, care and bring hope to those who feel there is no hope.
To help raise funds for this endeavour a concert is being hosted in Craigavon Civic Centre on Saturday 20th January 2018 at 7.30pm.
Artists include Live Issue, Warren Smyth, Waringstown Praise Group and Miss Kate Weir.
Both Live Issue and Warren Smyth are highly renowned for their gospel music and have played in the Grand Old Opera in Nashville, Tennessee.  Everyone is welcome.
Tickets can be purchased on the evening for £10.
Speaking ahead of their 2018 missionary endeavour Tyrrel Arnold said: "We in the bus ministry are looking forward to an exciting and blessed year.
"As a team we intend too travel around Ireland spreading the good news of the gospel.
"We want to help those in need, we want to show care, compassion and a love for people who do not know Christ personally.
"We will be stopping in villages, hamlets and towns right across the Island and using our purpose built bus to help with the distribution of literature, life coaching those who are in need, suffering from addictions and isolation.
"It is the prayer of the Ministry to see souls saved and to that end we want to see local people pray and provide practically for this work.  God has blessed is richly in years gone by and we know that 2018 will be no different.
"We would welcome everyone to the concert being hosted on Saturday night.  This will certainly be an enjoyable and uplifting night of praise."
Sign Up To Our Newsletter