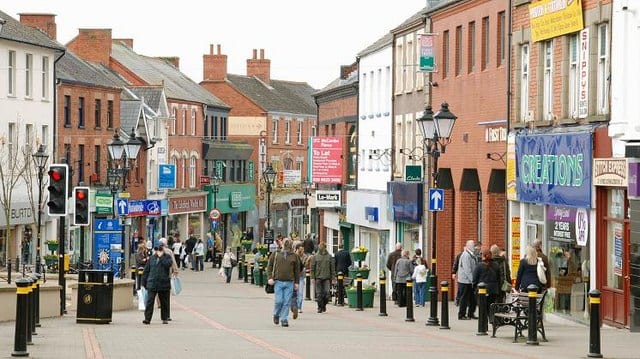 Three new cash incentive schemes to help business owners enhance the appearance of their properties is due to open at the end of October.
They will be available to owners right across the Armagh City, Banbridge and Craigavon Borough Council area.
Applicants will be able to apply for 50% of the cost of the work involved – with grants available up to a maximum of £1,500.
Any other costs associated with work if valued above and beyond the £3,000 total of grant and match funding will have to be covered by the applicant.
The programme is due to open on October 31 and applications will be taken up until November 30.
The aim is to reduce the detrimental impact of empty units and dereliction in Armagh City Centre and other towns and villages in the council area.
The three projects are Dereliction Intervention, Meanwhile Space and Shop Front Grants.
A budget has been allocated by council within the capital plan to implement all three.
A council official – in a report to elected representatives – provided an update and explained the reasoning, saying: "The quality of shop fronts is of great importance to both the character of the towns and vitality of local business and retailing.
"The aim of this scheme is to assist property owners to invest in their buildings and improve the quality of building stock in our borough.
"This will in turn make our towns and villages more attractive for people to shop, visit, invest and it is important that
improvements carried out within this scheme are appropriate to the character and age of the host building, and high standards of materials and workmanship are used, especially within the conservation areas."
There is no minimum level of grant award. Assessment of applications and allocation of funding will be a competitive process, with all applications considered on their merits and allocated a score by an assessment panel.
If a situation arises where there are more applications than available funding, a reserve list will be generated
The scheme will be administered on behalf of council by an independent quantity surveyor, who will review all quotations submitted to confirm value for money. They will visit all applicants, inspect works and photograph the property to help the application assessment, if necessary, and also on completion of the project before grant is released.
All applications will be assessed and those successful in securing funding will be informed in January.
Read more news:
Armagh Camogs heartbroken after defeat to Carlow in All-Ireland final
'Unique opportunity' to buy former seat of worship in County Armagh
Pressure grows with public urged to sign petition for 'iconic waterfront park'
Newry pensioner scoops a EuroMillions fortune – and thanks the cold weather!
Thumbs-up for exciting state-of-the-art outdoor pursuits park in south Armagh
Sign Up To Our Newsletter