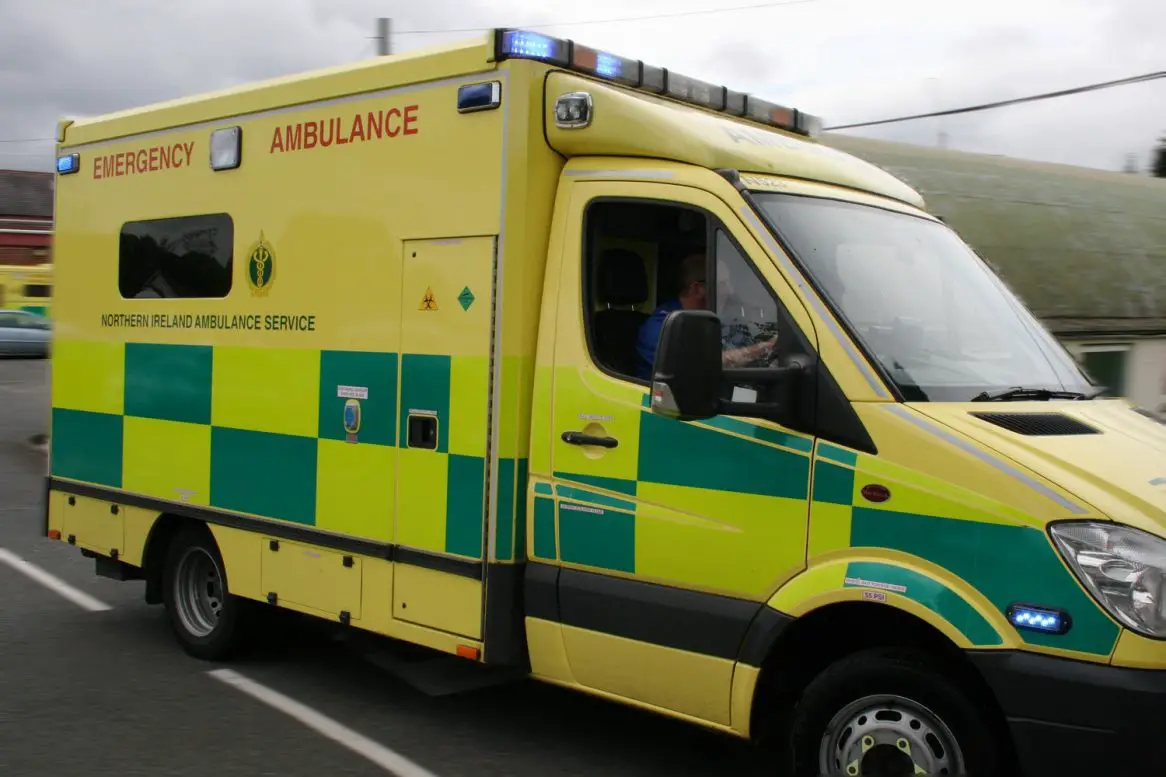 A toddler being pushed in a pram has died after being struck by a lorry in Moira on Wednesday afternoon.
It is understood the child was being pushed in a pram by his grandmother when the pair were struck by a lorry.
Emergency services were called to the incident on Meeting Street shortly before 2pm.
SDLP Craigavon councillor, Declan McAlinden said his thoughts and prayers were with the family of the young child.
"Praying also for the grandmother who is critically ill and also for all the family members some of who live in our own community, he said.
"Praying too for the driver of the vehicle and all the emergency services who had to respond to this awful accident."
Church of Ireland minister Joanne Megarrell said people in the area who witnessed the incident were "traumatised".
"The family has lost a little one and the grandmother is in hospital," she said.
DUP councillor for the area, Caleb McCready, speaking to the BBC's Good Morning Ulster programme said the incident has "sent shockwaves right through the village".
"I've been contacted by so many constituents about the incident – it has been heart-wrenching.
A community group is planning on putting together a fundraiser for the family. The village will rally in behind them.
Alliance MLA David Hunniford spoke to the programme of the "absolutely tragic" incident.
"Moira is an historic, vibrant village with a very close knit community so this news is obviously caused devastation and shock throughout the local community there," he said.
"My own father-in-law came out of a cafe in Moira and was met by the sight of it and went saw it himself so it's absolutely tragic.
"Historically this hasn't been a particularly dangerous junction in the village but whenever you see an accident like this you know this needs to be looked at again.
"It does highlight that constantly high levels of traffic that flow through Moira every day. But again, those are issues for another day. Today we have a family to think about a friend's little community that saw this and grieve the loss and everything must be done to make sure this never happens again."
Sign Up To Our Newsletter