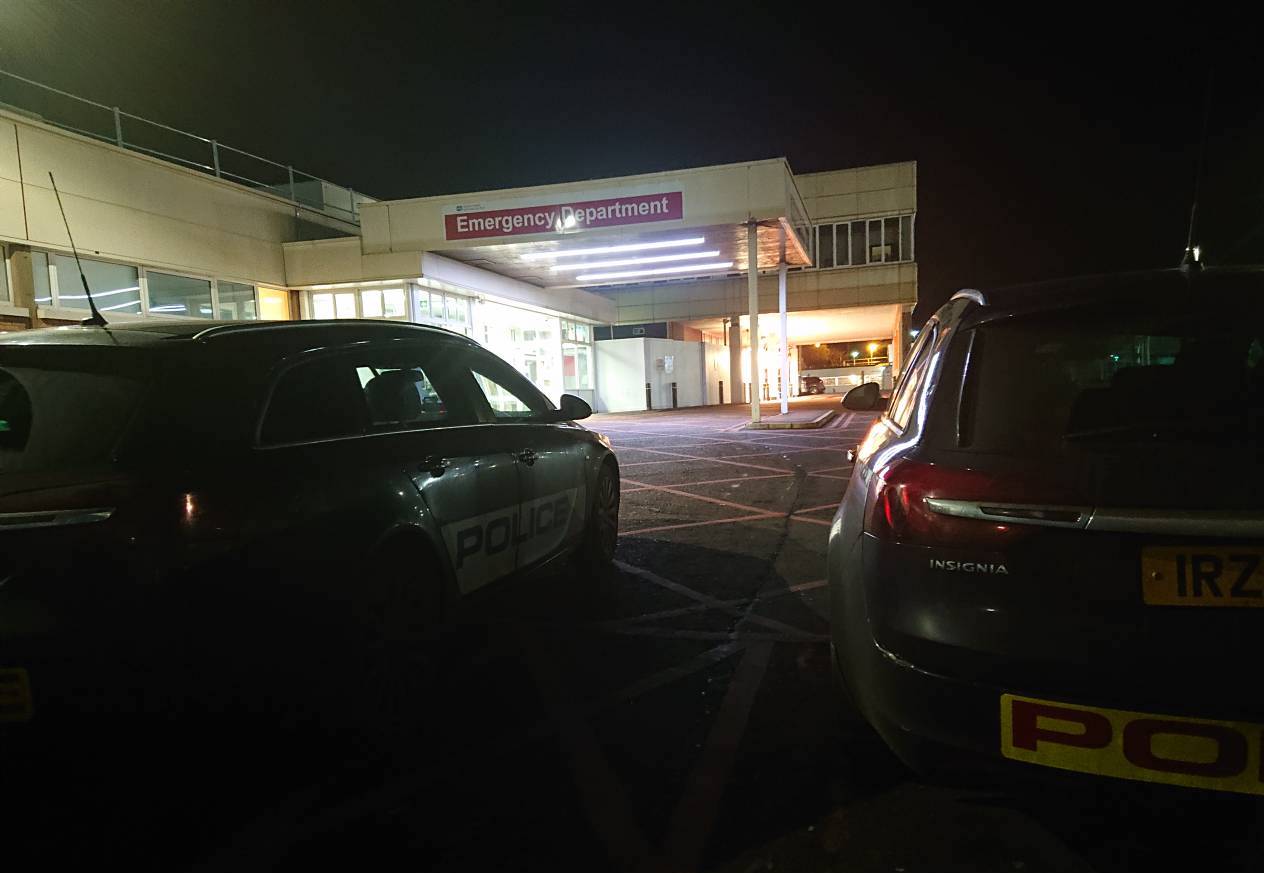 A man who assaulted a doctor at Craigavon Area Hospital in the midst of the pandemic has been sentenced to nine months in prison.
Court heard that CCTV taken from inside the hospital showed the 27-year-old also grappling with nurses in full PPE gear.
Conor James McConville, of Clifton Street in Belfast, appeared for sentencing on two counts of common assault and disorderly behaviour at Craigavon Magistrates', sitting at Lisburn, on Friday via videolink from Maghaberry.
Prosecution outlined that on June 18, police received a report of a male having assaulted a doctor at Craigavon Area Hospital.
Upon arrival, officers observed the man – identified as the defendant – struggling with staff of the hospital.
Police used limb restraints and handcuffs to control McConville, however, he continually shouted and swore despite being warned on numerous occasions.
The prosecution told the court that the defendant was "extremely unpleasant" to one female officer at the scene.
The doctor told police that he had been assaulted twice by McConville; on the first occasion it had been a push which knocked him off balance and the second being a headbutt to the right collarbone.
Prosecution stated that the doctor was not seriously injured but was not able to complete his shift, which put pressure on staffing levels.
Police also viewed CCTV of the hospital which showed the defendant grappling with several nurses in full PPE gear.
McConville was conveyed to Lurgan Custody Suite but due to his condition was not fit to be interviewed until the following day.
During this interview, the defendant made no comment other than that he accepted he was intoxicated and that he had been involved with security and police.
District Judge Rosie Watters commented: "In these times, the courts have to take a dim view on assault of those in the medical professions. I have to think of my own family and how that might have been them."
Defence barrister Patrick Taggart stated: "He has been in custody since June 19; this behaviour is inexplicable. He simply cannot remember and apologises to the doctor.
"He had been out of custody five or six weeks, he had done well in custody and had engaged in a number of courses. However, he then took alcohol which led to this incident."
He continued: "Your worship can see from his record he has been in custody again and again and again. This is a young man who attended grammar school; he had a bright future and a keen interest in music.
"But it would appear that it was the break up of his parents, when he was 12, which led him to engage in drugs and alcohol."
District Judge Watters stated: "Mr McConville you are wasting your life and wasting your talents, I know that you are not stupid and are well aware that this behaviour was unacceptable.
"Instead of taking drugs, you could have worked hard and perhaps you could have been that person who was helping others."
The defendant was sentenced to five months in prison where District Judge Watters also invoked a suspended sentence making a total of nine months in custody.
Sign Up To Our Newsletter