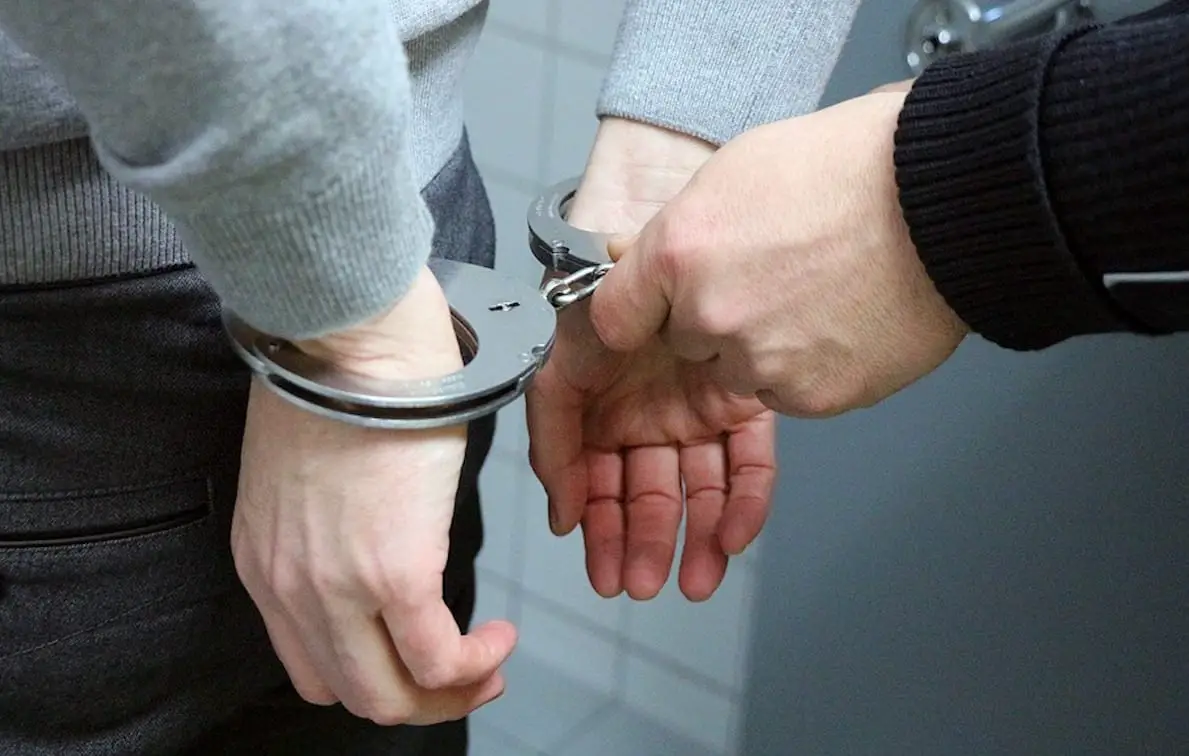 A man who assaulted two prison officers when he was being escorted to hospital has been sentenced to 18 months in prison.
Court heard the 29-year-old also made threats to one of the officers saying that he would burn down their house with him and his children inside.
Stephen Rea, of Ardoyne Road, Belfast pleaded guilty to assault occasioning actual bodily harm, common assault, threats to kill and threats to damage property at Craigavon Magistrates' on Friday, via videolink from Maghaberry .
It was heard that on March 25, of last year, the defendant was escorted to Craigavon Area Hospital whilst a prisoner at Maghabery.
Rea became verbally abusive towards the two injured parties.
He then told one officer: "I am going to burn your house down with you and your kids in it".
The defendant spat in the face of one officer and punched another whilst handcuffed.
It was heard that the punch ended in a bloody nose and after seeing a doctor it was established the officer had fractured his nose and suffered a momentary loss of consciousness.
Court also heard the defendant had a history of offending and drug misuse.
Defence counsel stated: "This has escalated over the years with Mr Rae's health suffering consequently.
"He has had a long-term back injury, he uses crutches to walk and is currently on painkillers."
The case had initially been listed for a bail application on Friday, but defence barrister commented that the defendant had a "creeping feeling of inevitability".
He added that Rae had not committed much in the way of offences in the last 18 months, with the defendant's only other entry a possession of "small amount" of heroin.
It was heard that Rae had ended up in hospital after taking a "fake diazepam" which had found its way into the prison, on the anniversary of the death of his first child.
Defence barrister stated: "This sent Mr Rae into a coma; he had to be resuscitated and when he came back to in hospital, he was a mess."
He added that along with the threat to burn one of the officer's homes that the defendant had made references to the "RA".
Deputy District Judge Chris Holmes commented that the threats to kill were "so serious" he would have sent the case to the Crown Court had the sitting judge not already taken a plea.
He also added that Rae had appealed similar offences just a short time prior to this incident.
Rea's defence barrister continued: "There is an inevitability about this case, one would wonder why he would want to stay in custody.
"He is not institutionalised but Mr Rae has told me that he is in a better place now than he has been in quite some time".
Judge Holmes said: "The threats you made to burn a man and his family alive are the very height of the offence in my honest opinion.
"Add to this the mention of a terrorist organisation, you are set to bring Northern Ireland to a place none of us wants a return of".
He continued saying: "It is my duty to protect all members of the public service and you already have similar charges which you served 10 months for."
Rae was sentenced to 18 months, half of which would be spent in custody with the rest on licence.
Sign Up To Our Newsletter