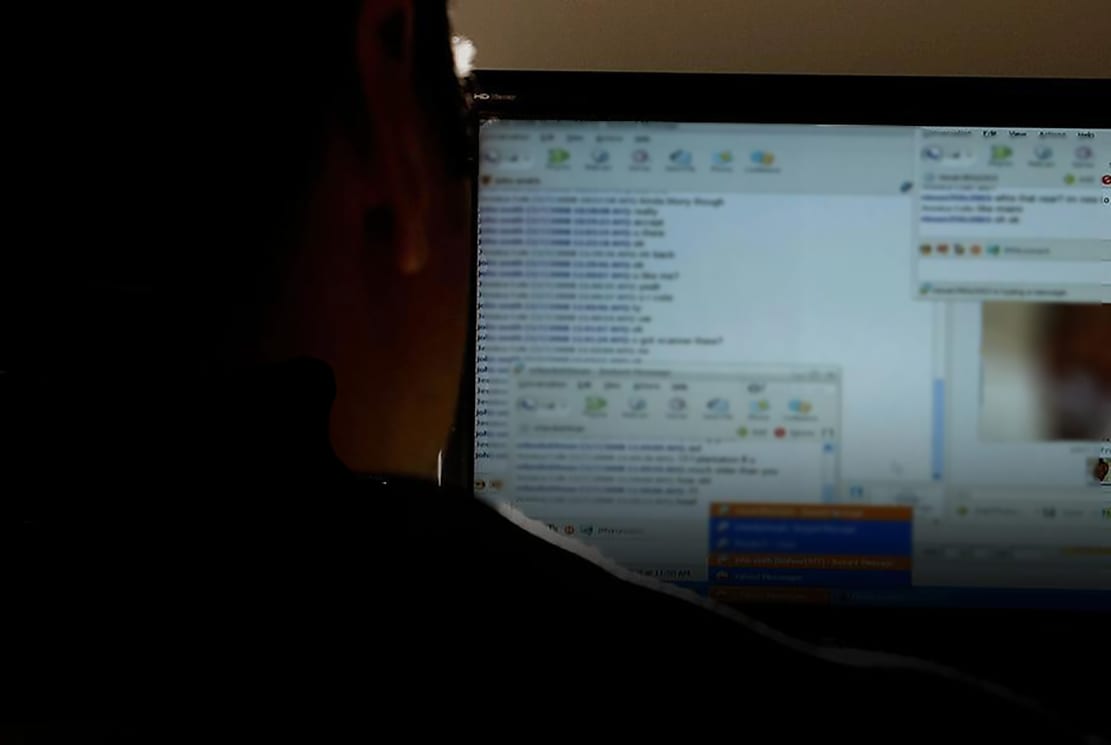 A Co Armagh sextortionist who threatened an American teenager with exposure if he did not send him indecent images of himself was handed a two-year sentence on Monday.
Jailing 21-year-old Joshua Boyle at Craigavon Crown Court, Judge Patrick Lynch KC told the pervert: "That's a terrible thing to do…. we do not know, and you would not have known, any of the possible deleterious effects that would have had."
Ordering him to spend nine months of his sentence in jail and the rest under supervised licence conditions, the judge told Boyle: "It is in the knowledge of everyone in this courtroom that such activities has often had the most serious consequences for victims."
At an earlier hearing Boyle, from Carnreagh in Craigavon entered guilty pleas to a total of 21 offences, committed between March 5, 2020, and May 5, 2021, including 13 charges of possessing indecent images of children, two counts of attempted sexual communication with a child and single counts of making and distributing indecent images of a child and attempted intimidation.
Prosecuting lawyer Joseph Murphy outlined how officers from the PSNI child internet protection unit searched Boyle's house on May 4, 2021 and seized two mobile phones which when examined, uncovered 44 files containing indecent images.
According to legal guidelines, images are classified into three categories with A being the most heinous.
In Boyle's case, he had three photographs and 13 videos at level A and, horrifically, Mr Murphy described how two videos lasting a total of six minutes showed a child being assaulted.
During interviews Boyle claimed he "had no idea" how the images came to be on his devices, but he denied having any sexual interest in children.
One of the phones was sent for further analysis and it was that detailed, forensic examination which revealed how Boyle had been engaged in a cross Atlantic sextortion and perverted chats with another young boy.
One boy who claimed to be a 13-year-old had sent Boyle an explicit image of himself "at the defendant's request" and there had been an exchange of messages.
Mr Murphy described how Boyle made contact with a 15-year-old boy in America through social media and, through a video chat, he took a screen shot of the teenager and threatened him that if he did not take part in further sexually explicit chats he would expose the boy.
"The boy does not comply and there's no evidence to suggest that the defendant followed through on the threat," said the lawyer submitting that the court could "take judicial notice" that other victims of sextortion suffer really serious consequences and often "take their own lives."
"That does not appear to be the case here, but the defendant would not have known that," he concluded.
Defence counsel David McKeown told the court Boyle himself "doesn't seek or wish in any way to excuse his behaviour and actions… he is ashamed of his actions," adding that while there was an acceptance the custody threshold had been crossed, the defendant needed help and support to address "underlying matters."
Jailing Boyle, Judge Lynch said while the most serious aspect of the case was the intimidation, sextortion offences, the indecent images had also left a trail of victims.
"As I have commented before, paedophiles often have this view that images relate to events past, that they don't cause the images to be made," said the judge, "but that, as I have stated before, is distorted thinking."
"For every image there is a victim and the activities of the individuals who actually produce these images do so because there is a demand for them, a demand from people such as yourself and therefore you cannot dissociate yourself from the activity," the judge told Boyle.
In addition to the jail sentence, Boyle was also made the subject of a Sexual Offences Prevention Order for seven years and will have to sign the police sex offenders register for 10 years.
Sign Up To Our Newsletter