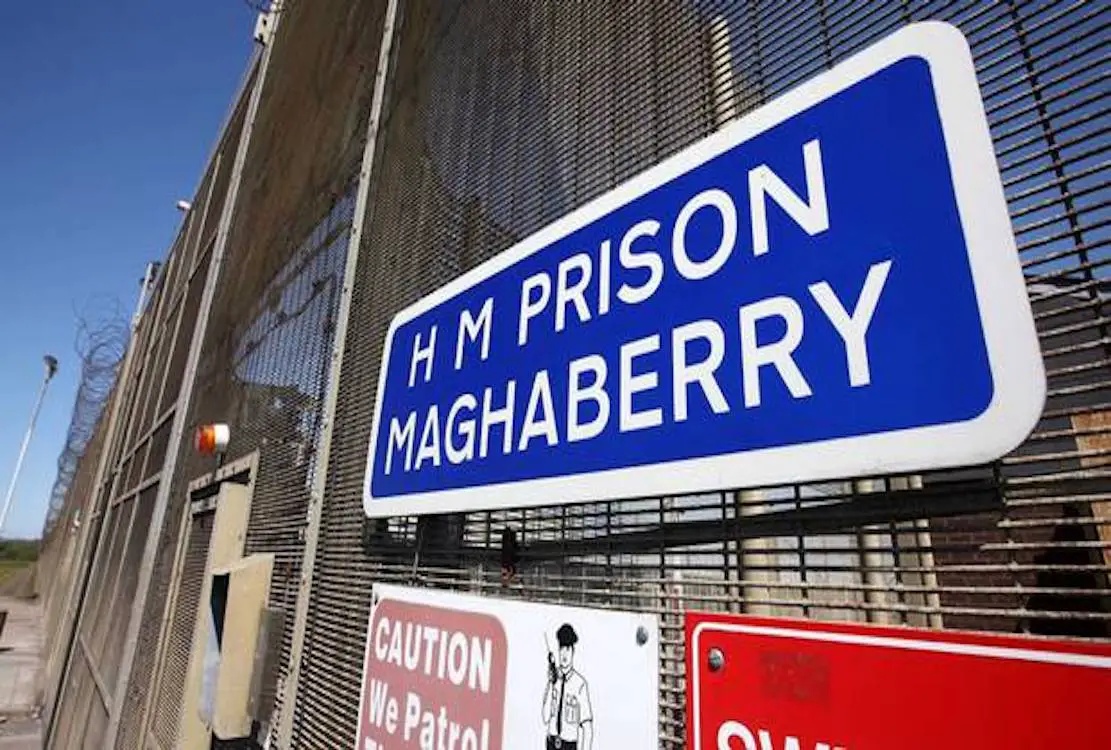 A man who is accused of setting light to a garage connected to the bedroom of a five-month-old baby has been refused bail over concerns he will commit further offences.
A constable told court that the 30-year-old had "two or thee arsons on his record" along with 11 previous for burglary and 19 for criminal damage with a total of 131 previous convictions.
Steven Lee Foden, with an address at a hostel in Flush Park, Lisburn, appeared for the purposes of a bail application at Craigavon Magistrates' on Friday via videolink from Maghaberry.
The accused is charged with arson being reckless to whether life could be endangered, burglary, theft and criminal damage.
Outlining the details, a constable commented that the case was "quite disturbing".
It was heard that on February 11, Foden is alleged to have set fire to the garage of a property in Lisburn which adjoined to the bedroom of a five-month-old child.
Fortunately, the parents were able to save the baby due to working smoke alarms. They also managed to move one car which was parked outside the garage but another which was inside was destroyed.
The burglary is alleged to have occurred a short time later just three houses down. It relates to a converted garage to the rear of that property from which a guitar, a bottle of wine, beer and a pool bag were allegedly removed.
The homeowner had run out of his property in his boxer shorts. He knew the people in the house which had caught fire and had gone to check on them.
After returning to get trousers, he allegedly observed the defendant exiting his garage, and detained Foden until the police arrived.
The constable commented that the defendant had "two or thee arsons on his record" along with 11 previous for burglary and 19 for criminal damage with a total of 131 previous convictions.
Listing objections, he stated that there was a belief Foden would commit further offences if released and due to him knowing where the alleged injured parties reside witness intimidation was also a concern.
He added: "There have also been bail breaches in the past. We do not believe that he would abide by any conditions imposed."
Defence solicitor Chris Logue stated: "He does have a bad criminal record and everyone wants to jump to the conclusion that Steven Foden did this.
"He says he was on his bike, he accepts he was a heroin addict at the time, and he was on his way to the Flush Park hostel. He does not deny he was there, he sees the fire and that is why he was drawn to it."
He continued: "He was refused bail in February. At that time there were two other cases swimming around, one of which was a deferred sentence which he had breached.
"We are now six months down the line. He does not have an address but as I said at the time he was a heroin addict. Since being in custody he has been placed on a substitute programme."
District Judge Rosie Watters stated: "You have said everything you could but I am concerned about the commission of further offences."
Bail was refused and the case was adjourned until September 25 for a full file and possible decision in the case.
Sign Up To Our Newsletter