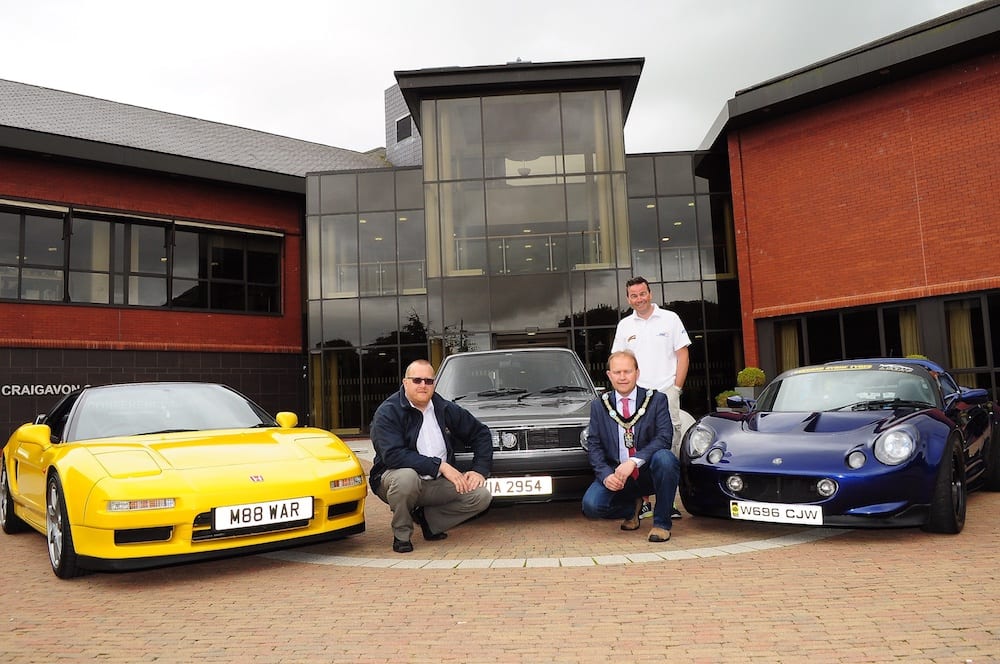 'Coffee and Cars' will be the Lord Mayor's first official fundraiser for the Air Ambulance NI later later next month.
Last week the Lord Mayor announced that his chosen charity for his year in office would be the Air Ambulance Northern Ireland.
And the Council in association with Armagh Motorsports Association are now organising his very first fundraising event!
The event -in association with Armagh Motorsports Association – will take place on Thursday, August 24 at 6.30pm and will see Craigavon Civic and Conference Centre taken over by around 60 very special cars – some of which will be a real once in a lifetime experience to see!
Ranging from classic cars including the Lord Mayor's very own classic Golf you will also find some of the world's best super cars such as Lamborghinis, Lotus's and Ferraris! Members of the public are also invited to bring along their own classic and specialised vehicles to add to the event!
A self-confessed car fanatic himself, the Lord Mayor Councillor Gareth Wilson can't wait to host the event and get a good look at all of the amazing cars that will be parked up for the evening!
"I am very excited about this very first fundraising event for two reasons," commented the Lord Mayor.
"The cars themselves will be wonderful to see and having such a wide range of specialised vehicles brought together for one evening will be superb! But most importantly, I really hope that it will raise a great sum for the Air Ambulance charity and I would ask people to come along, have a fun evening and donate what they can.
"The Air Ambulance was due to be launched in August but actually completed its first mission last weekend following a serious incident involving a child showing just how vital a service this is.
"I have met locally with two volunteers of the charity who sadly have experienced very traumatic emergency incidents involving close family members, which really brought home to me the need for a fully resourced Air Ambulance in Northern Ireland. So please, put the date in your diary and I will see you there!"
There will also be a refreshments stand on the night serving up hot teas and coffees, cold drinks and hot dogs to keep you fed and watered as you take in the sights! There is no entry fee but people are asked to make a donation of their choice.
Sign Up To Our Newsletter