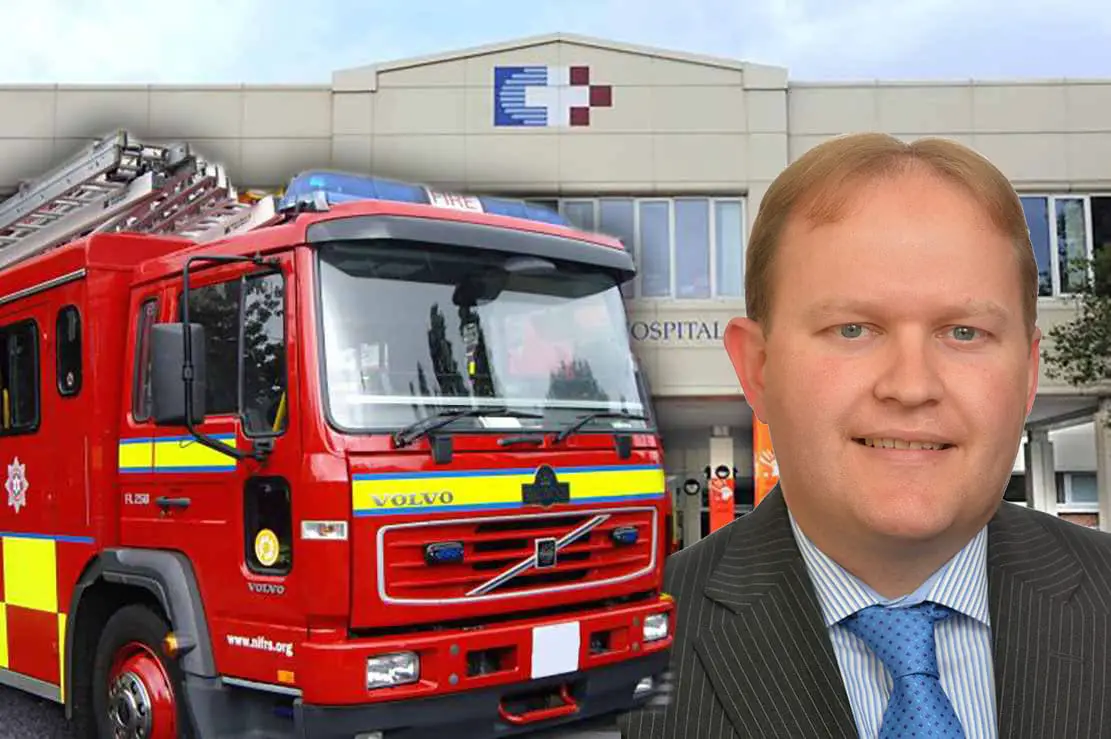 An arson attack on the Craigavon Hospital on Wednesday has been branded both reckless and destructive by the Lord Mayor.
Alderman Gareth Wilson said the "reckless, pointless and destructive act" could have endangered the lives of patients, staff and visitors had it not been for the swift response of the fire crew who attended the scene.
They managed to contain the fire and limit damage at the rear of the hospital's pharmacology lab where an industrial bin at a loading bay had been set on fire.
"It's an absolute disgrace that our local hospital, which is already under pressure dealing with an unprecedented number of sick patients at this busy time of year, has been targeted," said DUP Councillor Wilson.
Read more: Emergency Department 'in crisis' at Craigavon as over-stretched staff bear brunt
"It's hard to fathom why anyone would want to carry out such a senseless act which could have resulted in more serious consequences.
"I commend our fire service whose efforts averted what potentially could have been a major incident.
"The same can be said for the police who promptly made an arrest.
"I would encourage anyone who may have witnessed this incident to contact the police on the non-emergency number 101 and assist them with securing a conviction against the perpetrator who committed such a deplorable act."
Read more: Man arrested in connection with arson attack on Craigavon Hospital released
Sign Up To Our Newsletter