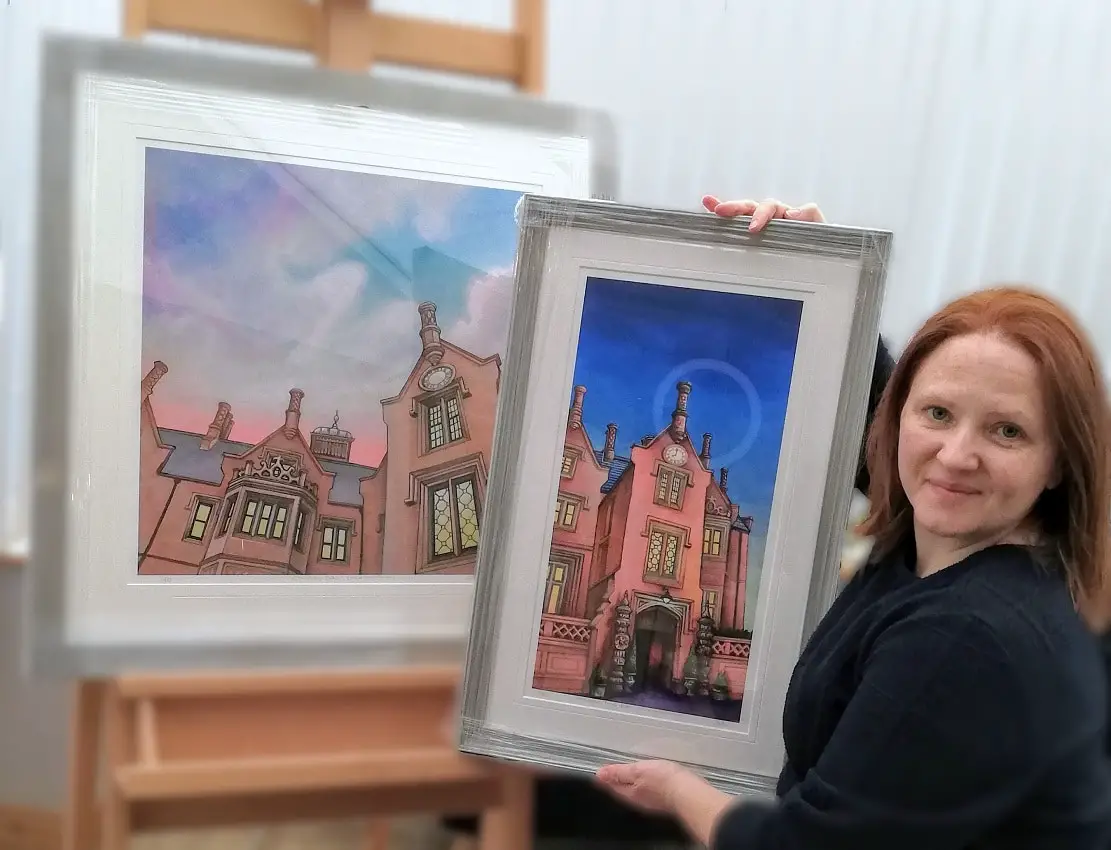 During the first lockdown in March many took up new hobbies but one County Armagh woman seized the opportunity to chase her dream.
Having previously split her time between being a classroom assistant and a part time muralist, Arlene Marks, from Craigavon, decided to take the plunge to become a full time artist.
Speaking to Armagh I, the 40-year-old said this had always been her dream and fear of regrets, combined with school closures and a big birthday, convinced her to bite the bullet.
A Fermanagh native, Arlene found herself landing in the Orchard County via the much fairer climes of sunny Australia.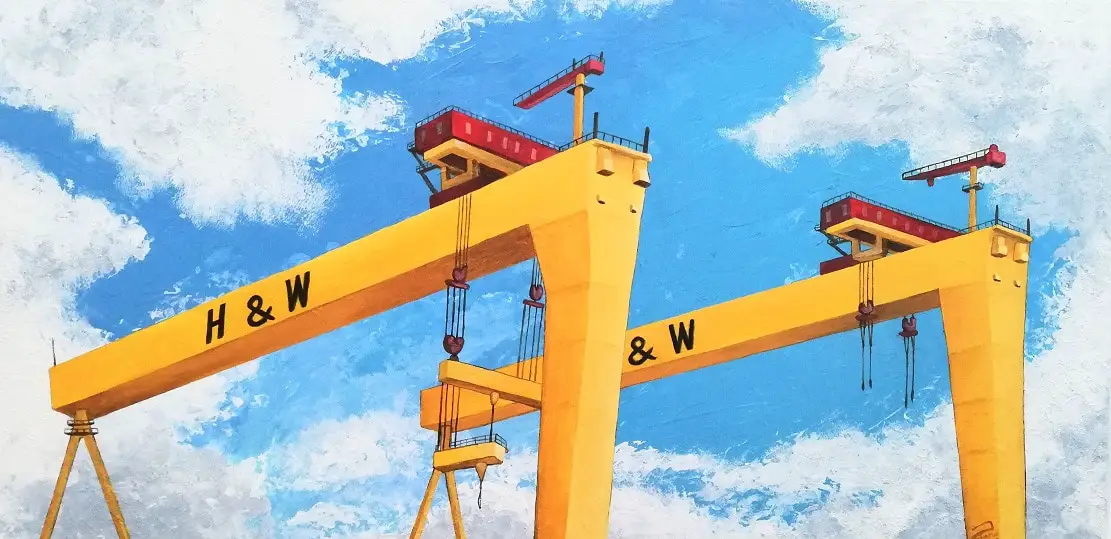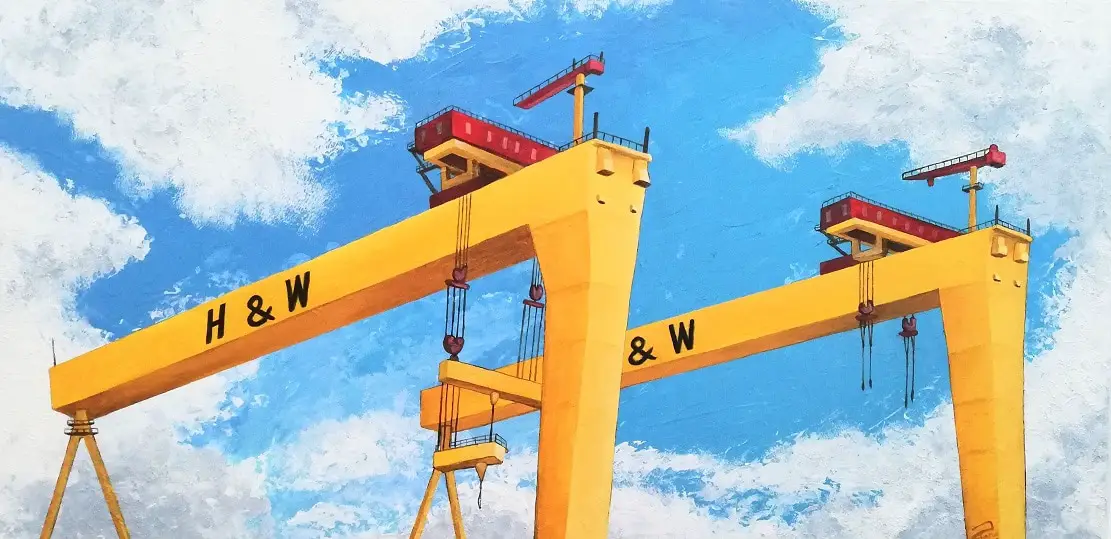 She explained: "I studied up in Belfast, and after I finished I took off and went to Australia for a year and it was there that I met my soon to be husband.
"We did a bit of back and forth for a bit, then when he moved over to Northern Ireland he couldn't find work, because his work is very specialised."
Arlene fell pregnant whilst she and Ronald were enjoying married life in Liverpool but she had a longing to return home.
She said: "I thought we need to go back to Northern Ireland, you know, for the emotional support. Luckily, a job came up in Craigavon at Almac.
"So my husband got the  job and he broke the news we were moving to Armagh and I was happy with that. I mean everything is just a drive away in Northern Ireland."
Arlene found work as a classroom assistant and in 2014 set up a mural business, which she ran in her spare time.
She said: "It probably started a lot earlier. I probably did my first one at around 17 and I would have done window painting and that sort of thing.
"In 2014 I set up the Facebook page, that was me not just going by word of mouth. I was actively promoting myself but with my job and duties as a mother, my time for this was really just at the weekends and summer holidays."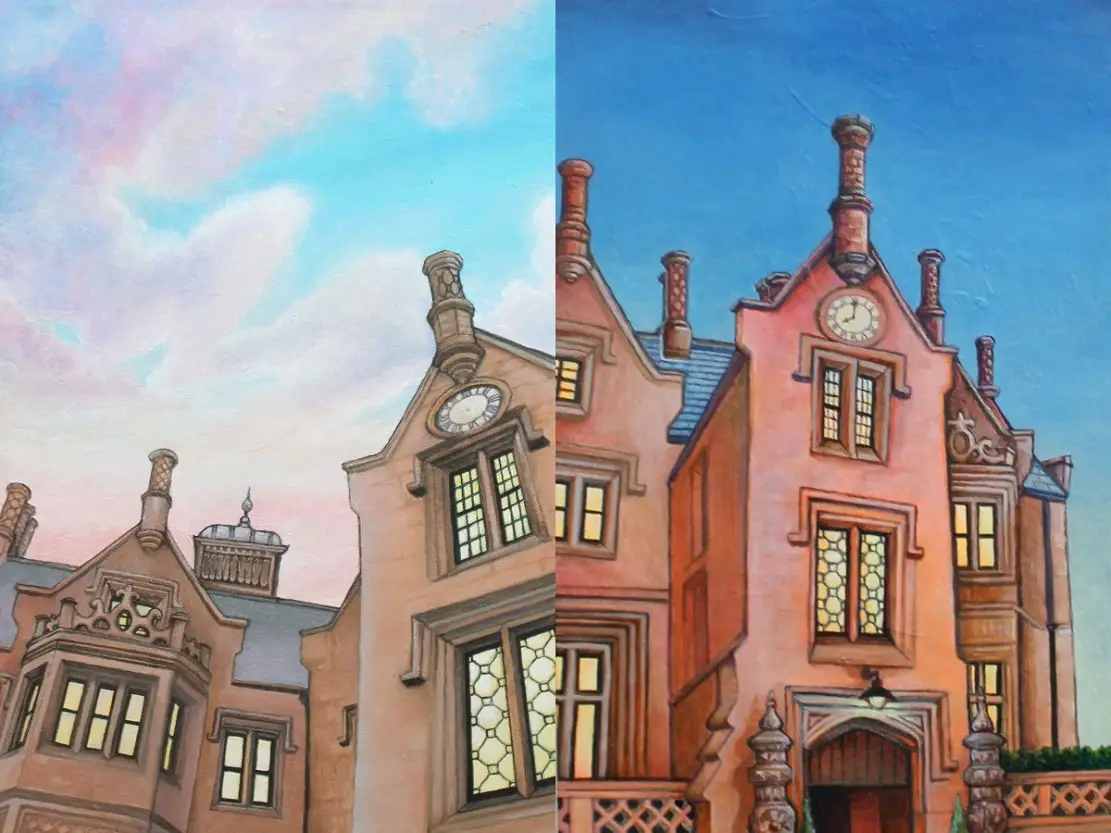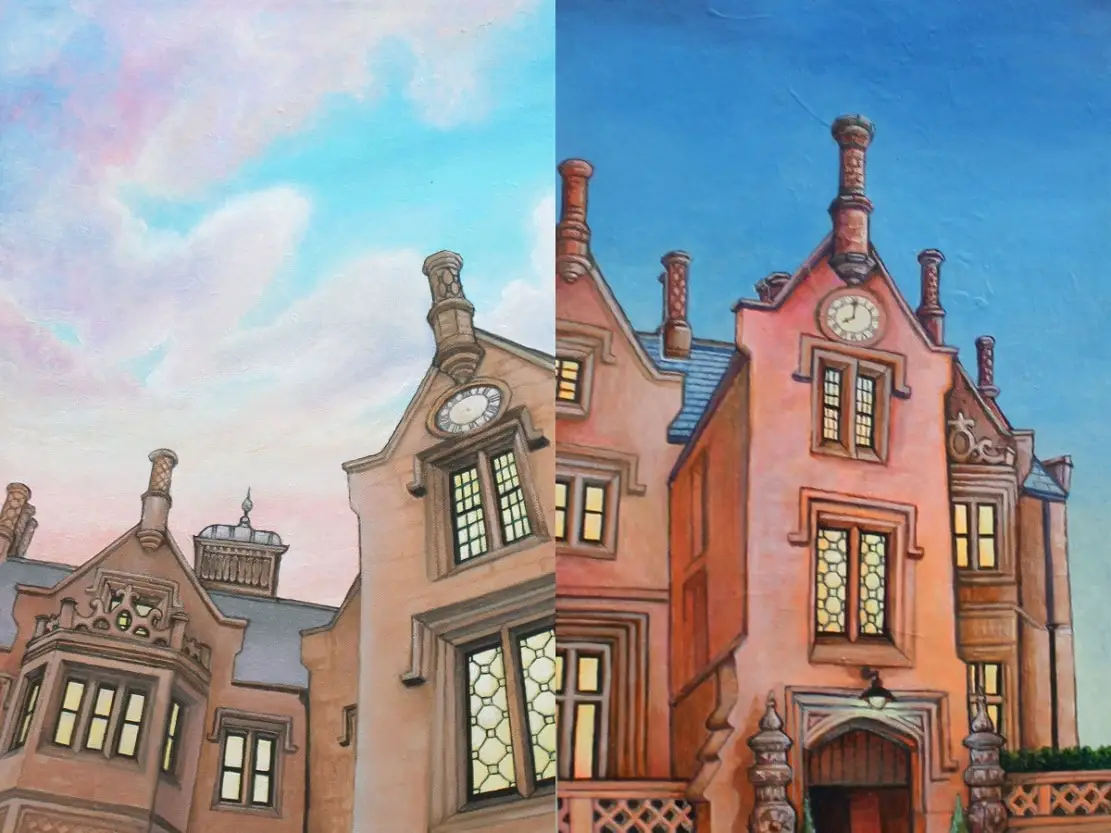 Talking about what prompted the change, Arlene said: "I had done some really big ones and I just kind of thought to myself 'I can't really see myself doing this into my fifties or sixties. I need to have another plan'.
"I had been seeing fine art and thinking, I could do that and they command a higher price. I wanted to work smarter not harder. With murals there is only so much I can charge but fine art can be expanded on."
Arlene confessed that lockdown had given her the time to consider her options but another factor had been her turning 40.
"You are sitting inside, you do have a lot more time on your hands and you do think 'well, what can I be doing?'. A lot of people find it hard to sit still and to stay in the house.
"So while some of my friends were binge watching Netflix and making banana bread with their kids I was starting up my new career as a full time artist."
Arlene set up a Facebook page, Twitter, LinkedIn, YouTube and TikTok account and, most importantly, a website with a shop to buy her work.
However, the next problem for the budding artist was, what am I going to paint?
Arlene explained:"I couldn't exactly go out and do some Plein Air Painting (painting outside). I had to make do with what was available already. So I went through some photos on my mobile and what was saved on my laptop.
"When you think about it you tend to take photos mostly of your loved ones and second to that places you have visited. Sunday drives, in particular."
Having always loved old buildings, such photos were in abundance to Arlene.
She commented: "The architecture is fascinating, with the different periods of style and carved stone work.
"Most places are open to the public and usually have amazing gardens to complement the grandeur of the building. We really don't appreciate how lucky we are here. I think lockdown and staycations have made us realise more."
Also, behind every one of Arlene's reference photographs is a story of a trip or a day, which often resonate with others.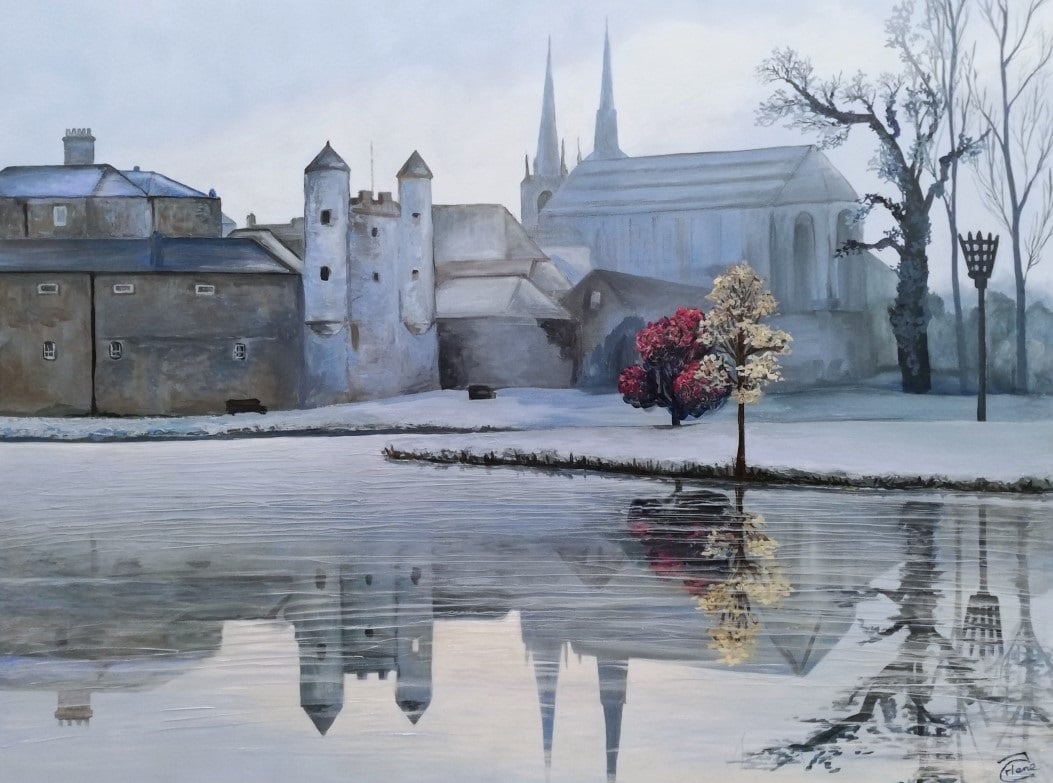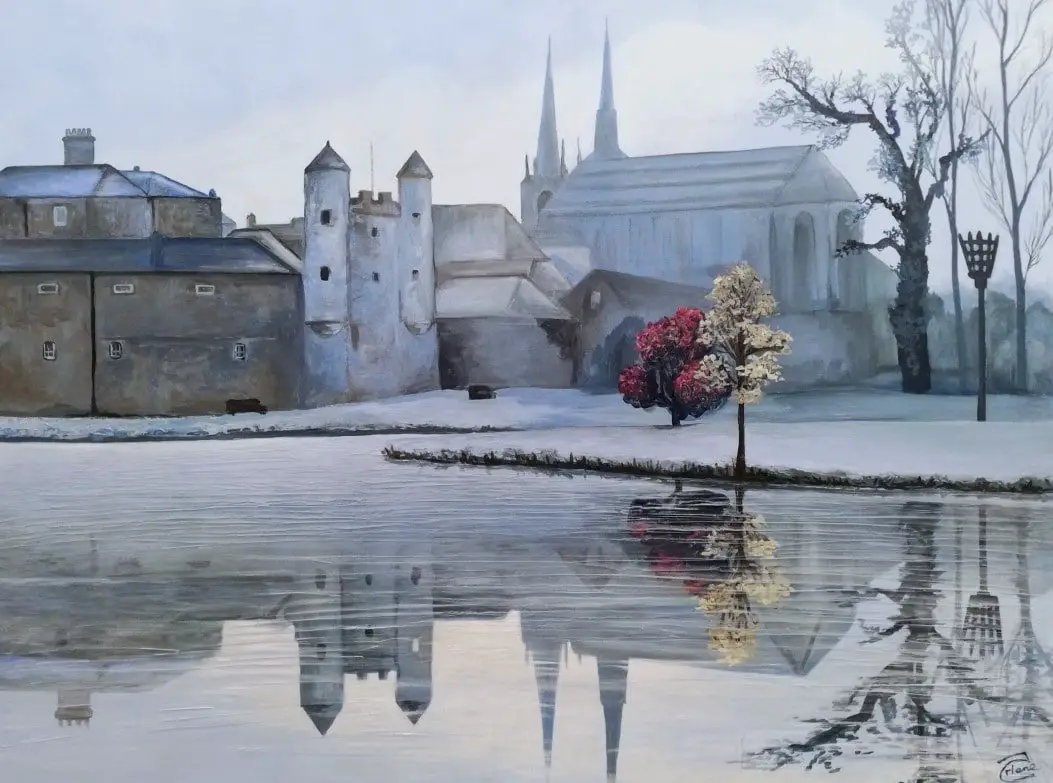 "The Enniskillen in Blue, the reference photo for it was 12 years old and I just happened to have it saved in a folder on my laptop.
"I mean I looked at it and thought I remember it, clear as day, it was a frosty morning, I had my new camera and I thought I would take a few photos. They were then put into an album and forgotten about."
She added: "I like to think they resonate with people. They bring back fond memories of Sunday evenings when you are out on a walk with your family.
"During lockdown, people were going back to those family walks and spending time together. These were places that they couldn't go walk yet but planted the seed."
Arlene has been overwhelmed by the reaction her artwork has received with one of her large prints of Enniskillen being shipped the whole way to Toronto, Canada, just last month.
Asked about future plans, she revealed: "I have the freedom to explore new subjects such as Abstract art and I plan to have a new collection in 2021.
"This new collection will hopefully resonate emotions such as overwhelm, transition and need for resilience and finding peace within."
To find out more about Arlene's artwork you can visit her Facebook page, Instagram or website.
Sign Up To Our Newsletter