A loaded sawn-off shotgun and a quantity of ammunition have been seized by police in Craigavon.
A member of the public located the items in the Drumgask Road area on Friday.
A PSNI spokesperson said the weapon had presented a risk to the public.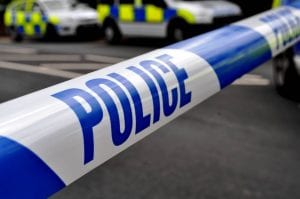 She said: "While the items appeared to have been there for some time, the weapon was loaded and presented a clear danger to local people or anyone walking or travelling through the area.
"We are grateful to the member of the public who found this item for bringing it to police attention and enabling us to dispose of it safely.
"Anyone who comes across any object or similar item is encouraged to do likewise and contact police immediately."
Read more news:
Major Keady housing development to be approved more than five years on…
Public inquiry into controversial north-south interconnector to reconvene in June
First look inside new trampoline park at the Outlet Business Park
Police in urgent appeal to help find 'high risk' missing person David Duprey
Picture Exclusive: Memorial Battle of the Somme seats for Armagh and borough's towns and villages
Top fire officials state case for cutbacks in Armagh as firefighters attend fatal blaze
Sign Up To Our Newsletter