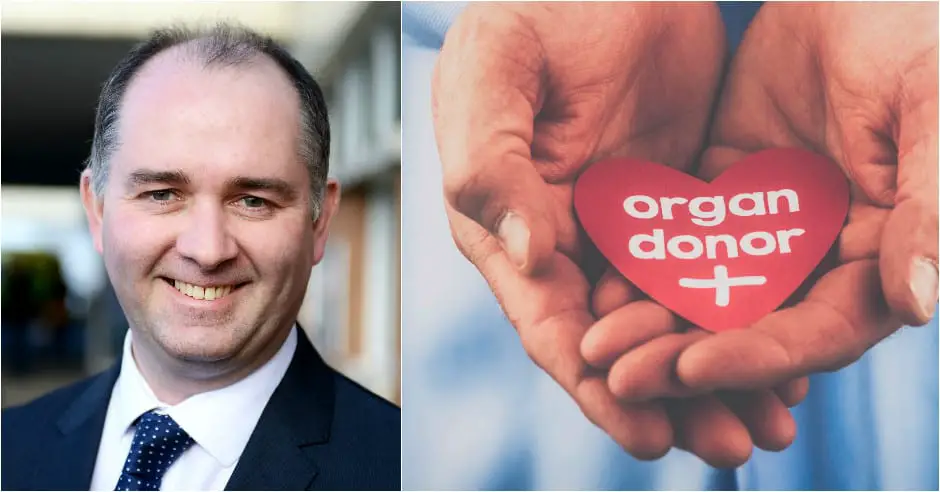 A manager within the Southern Trust has given his backing to Organ Donation Week by sharing his very own story about how he donated his own kidney.
Gerard Rocks is the Assistant Director for Promoting Wellbeing within The Trust.
In 2014 Gerard's family was informed that their father Gerry would require a kidney donation in order to avoid dialysis – a procedure to remove waste products and excess fluid from the blood when the kidneys stop working properly. They met with the Living Donor Team in Belfast City Hospital to explore the potential for a live donation.
After much thought and discussion with his family, Gerard offered to be a donor for his father. Unfortunately the tests showed that he would not be a suitable match, but an alternative option was offered through the UK Living Donor Kidney Sharing Scheme.
Under the scheme, Gerard would donate his kidney on the understanding that his father would receive a kidney from another suitable match. The operation took place in November 2015. Gerard's kidney was transported to another person in need of a donation in England and his father's surgery was completed on the very same day – both procedures turned out to be a success.
Gerard shared his thoughts on the experience.
He said: "People say to me that I have done a great thing, but I don't see it that way. I just feel that I did the right thing for my dad, my family and for me, and it's a decision I'll never regret.
"It's difficult to urge others to do the same because organ donation will always be a very personal decision but I would certainly recommend that others consider it as an option. I couldn't recommend the Living Donor and Transplant teams in Belfast City Hospital highly enough. They have been fantastic to me, my dad and the rest of my family throughout the whole process.
"Organ donation is a wonderful thing – you really are giving the gift of life and that, for me, has been its own reward."
Read more news:
Contractors soon to be sought for new state-of-the-art Armagh college
Five Newry Pride committee members beaten in vicious assault over the weekend
Lithuanian residents say they won't be leaving following gun attack on home
Newry Road sewage work to continue for THREE more weeks
Security alert in place just a few hundred yards from Craigavon hospital
Council to clamp down on dog attacks and irresponsible owners with new control orders
Armagh club championship game comes to bizarre ending as lightning strikes
Sign Up To Our Newsletter