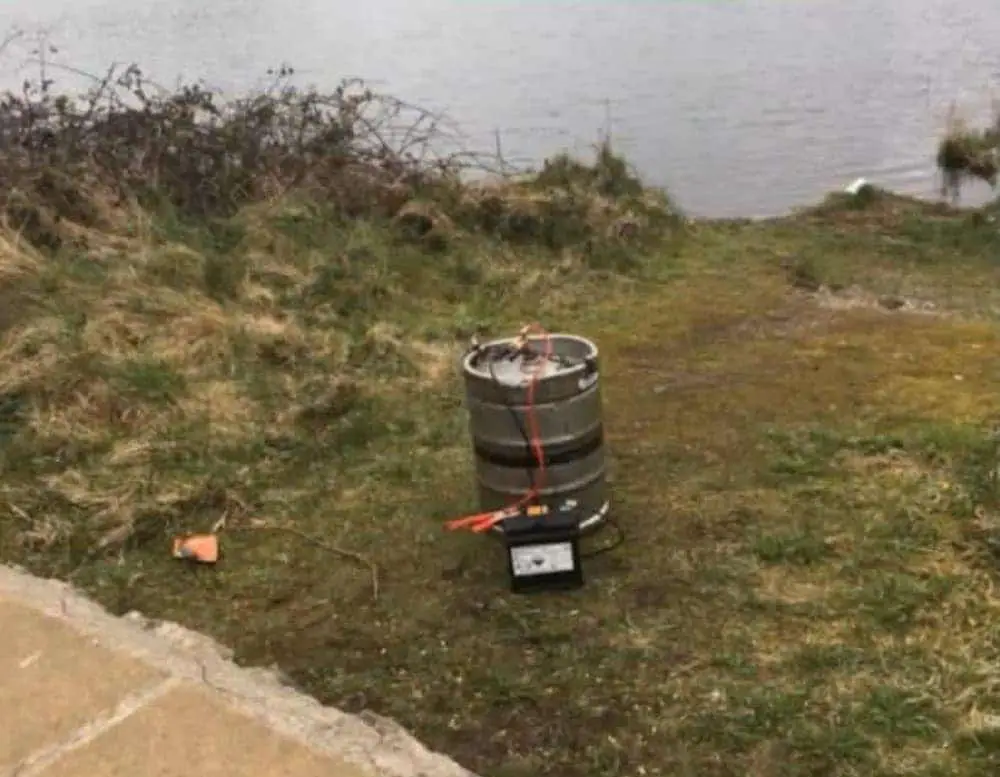 A Keady man charged with a number of explosives offences linked to a series of security alerts in County Armagh earlier this year has been refused bail.
Objecting to the 42-year-old's release, a constable told court police believed he would commit further offences as "no motivation" had been established for the alleged offences.
Joseph Kevin Markey, of Tassagh Road, appeared before Armagh Magistrates' Court, sitting at Newry, for the purposes of a bail application on Tuesday via videolink from Maghaberry.
The defendant is in custody on foot of a total of 14 charges, namely: two counts of driving whilst disqualified; two counts of using a vehicle without insurance; two counts of taking a vehicle without authority; four counts of making explosives under suspicious circumstances; two counts of causing an explosion likely to endanger life; and two counts of attempting to cause an explosion likely to endanger life.
The charges arise following security alerts in the Castleblayney Road area of Keady, the Newtown Road area of Camlough and the Maghery Road area of Craigavon between March 1 and 26, of this year.
At a previous bail application, Detective Constable Cairns outlined that in the first incident on March 12, a member of the public reported hearing a "loud bang" and at 5am officers discovered damage to the Castleblayney Road which was "consistent with an explosion".
A device consisting of a beer keg, a car battery, fertiliser and diesel was also uncovered and the officer said the other three devices, one of which partially exploded, all had a similar construction.
The detective claimed that police enquires had traced Markey to the purchase of four car batteries from Halfords in Armagh on March 1, while there were alleged sightings of Markey, driving his father's car, at the various locations at the relevant times.
He revealed that the defendant's father is a resident in a nursing home so police "do not believe he would have the necessary capacity to give permission" for his son to drive his VW Passat.
During a search of Markey's home, the officer stated that "all components necessary" to make the explosive devices were located, adding that the defendant "retains the skill set" to make more devices.
In an email address, which Markey acknowledged to be his, police also located a receipt from Halfords relating to the purchase of car batteries.
Objecting to bail on Tuesday, a constable stated that police believed that due to the accused facing the potential of a lengthy period of immediate imprisonment he was likely to fail to surrender.
The officer highlighted that Markey lived within seven miles of the border with both rented land and a bank account in the Republic of Ireland.
He stated there were also concerns that the defendant would commit further offences as "no motivation" had been established for the alleged offences.
The constable added that police did not believe Markey would abide by bail conditions, having breached a court order in the form of a driving disqualification on multiple occasions.
Defence barrister Kevin O'Hare asked if police had any objections to the bail address proposed by his client.
The constable commented that the occupant of that address was currently also on bail and the property was located "even closer" to the border.
Upon questioning, it was also established by the constable that Markey was not believed to be attached to any "proscribed organisation".
District Judge Bernie Kelly stated that her "biggest concern" was the defendant's inability to adhere to court orders.
Mr O'Hare submitted that Markey's record was "divorced" from the allegations before the court and that it would be some time before the case was concluded.
However, District Judge Kelly refused bail citing her concerns over his adherence Keady man linked to Co Armagh security alerts to conditions as the case was adjourned until December 7 for an update.
Sign Up To Our Newsletter