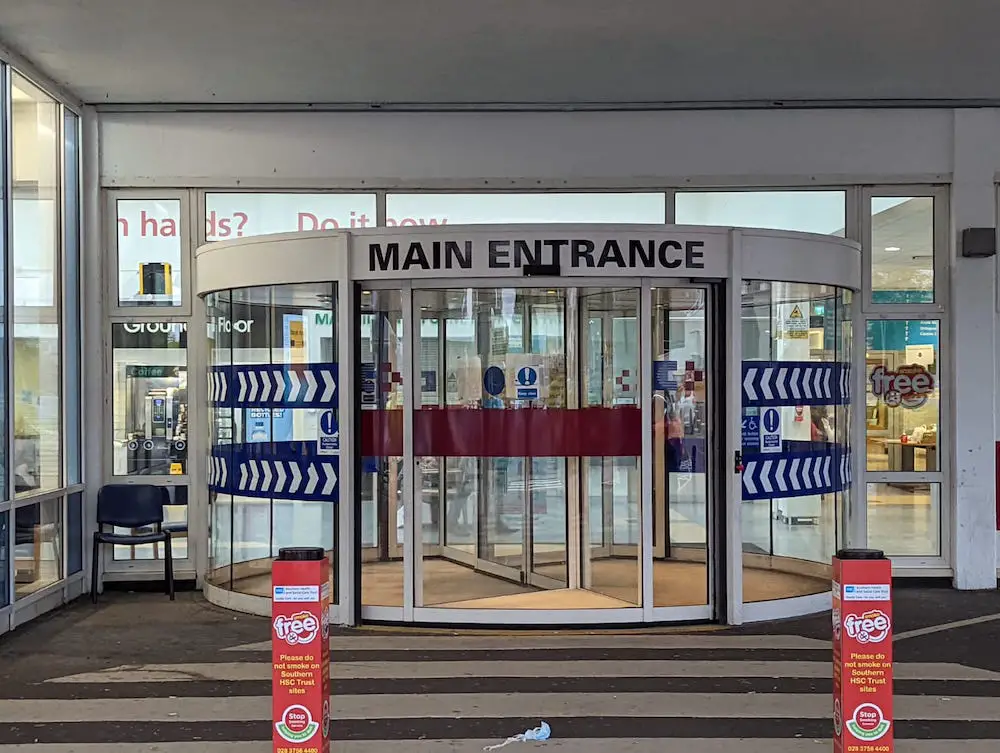 A judge has slammed a Cookstown man who was disorderly in Craigavon Area Hospital, labelling the incident as "grossly unfair".
Francis Martin McNally, of Ratheen Avenue, was sentenced to four months in custody, with the sentence suspended for a period of two years.
The 51-year-old appeared before Craigavon Magistrates' Court on Friday, charged with two counts of disorderly behaviour.
The court heard that on July 31 last year, police on Ratheen Avenue in Cookstown observed a male, who was identified as the defendant, walking in the street with his top off.
Police spoke with the defendant, who immediately became aggressive and started shouting at police, calling them "black b******s" and "orange b******s".
Despite police warning him about his behaviour, he continued to act in a disorderly manner, swearing in the street, and was arrested.
McNally was taken into police custody and then to Craigavon Area Hospital, where he continued to shout and swear upon his release from the police vehicle and in the emergency room.
A defence solicitor conceded that the court takes a "very dim view of front line workers being subjected to that type of behaviour".
District Judge Bernie Kelly responded: "In Mr McNally's case it's even worse because, as I understand from the pre-sentence report, he does require fairly regular medical attention."
The defence noted that his client wished to put on the record an apology to all staff in the hospital on the night in question.
He explained that the defendant had fallen at an earlier stage and hit his head, which is why he was taken to A&E, adding that his behaviour could be seen "very much as an aberration".
District Judge Kelly, on passing sentence, commented: "It is highly unfair that any member of staff in that hospital, no matter what their role is, has to get up, get on their uniform and go to work knowing before they leave the house that they will encounter a Mr McNally of this world in the course of their job. That's grossly unfair."
District Judge Kelly added that the only reason the defendant was not receiving immediate custody was the fact that he had entered a guilty plea and had a limited record.
Commenting on the defendant's personal circumstances, she said: "This has to be the ultimate in ironies…. you would've thought you of all people would've been more appreciative of the help that they provide."
---
Follow all the latest court news here.
Sign Up To Our Newsletter