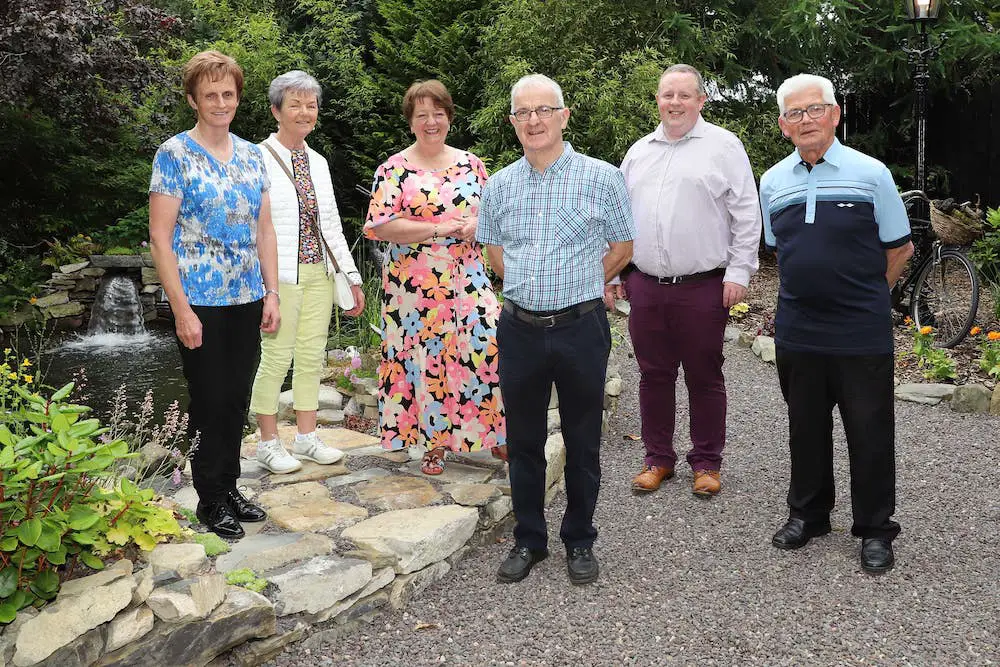 Representatives from across St Vincent de Paul Armagh and Craigavon area celebrated those who have devoted more than 20 years volunteering for the Society at a garden party.
The event provided an opportunity for volunteers to meet face to face for the first time in more than a year although throughout the pandemic, Conferences have been hosting Area Gatherings via Zoom, with regular online meetings taking place across the Area.
Speaking at the event, Mary Waide, Regional President of SVP North Region, congratulated those who have emulated the founder of SVP, Frederic Ozanam, in their selfless acts of helping those in need.
Mary commented: "It's a privilege to recognise volunteers who have given a lifetime of service to St Vincent de Paul.
"Without their support in the heart of our local communities across Armagh and Craigavon, the extent of the work of SVP would not be possible. Undeterred by the pandemic, our volunteers have shown resilience in how they have continued to safely help those in need and how they embraced online meetings to stay connected and committed to society.
"On behalf of SVP, I would like to take the opportunity to express our gratitude and thank all our volunteers for their faithful and continued service and, in particular, I would like to pay tribute to Annie Jordan who is celebrating 50 years of volunteering with SVP."
Brendan McKernan, SVP Area President for Armagh and Craigavon, added: "I would like to thank all our members who work tirelessly to help others in our Conferences across Armagh and Craigavon. I am especially proud that we have been able to host this event to recognise our long serving volunteers and show them our appreciation of their dedication."
Those attending received certificates and a memento of their service whilst enjoying afternoon tea in the stunning gardens of Murlan House.
If you would like to become a volunteer or make a donation to SVP, please visit: www.svp.ie.
Sign Up To Our Newsletter