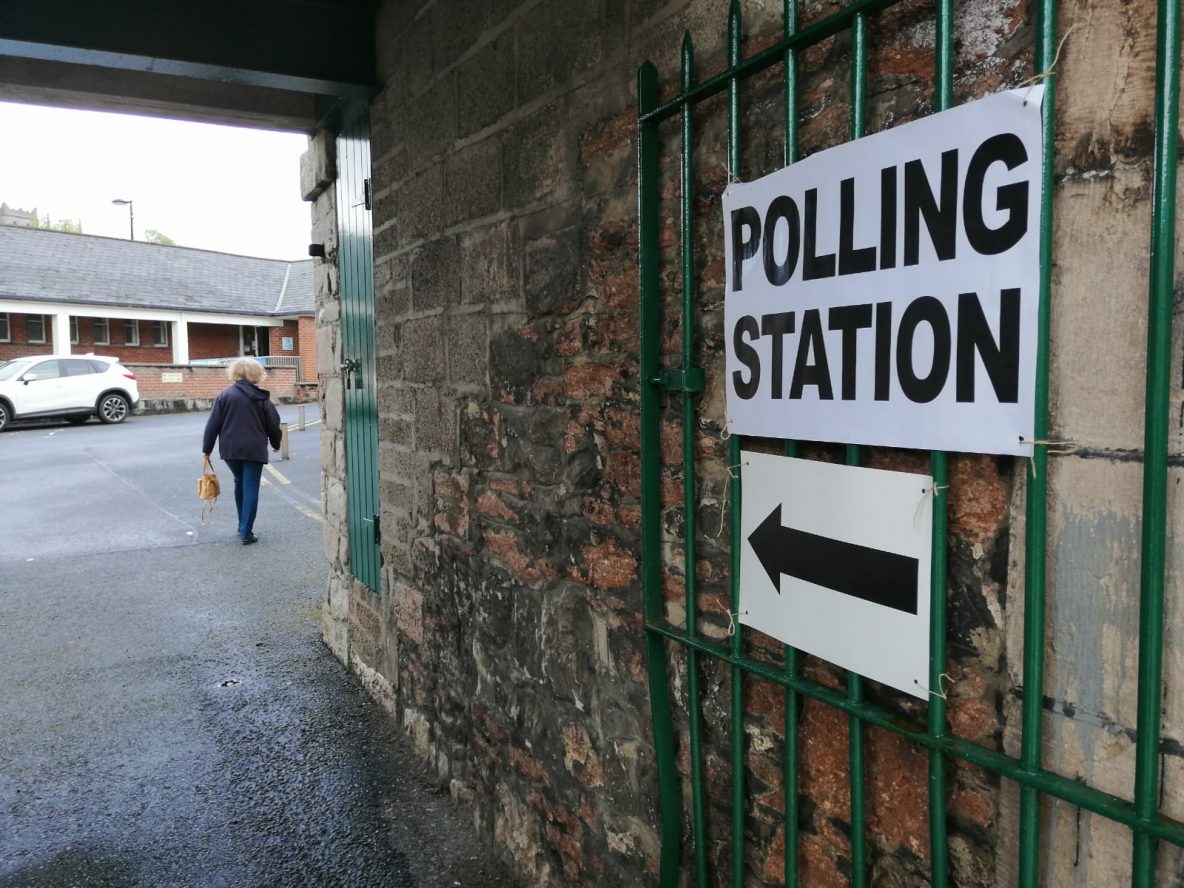 Voters across our two local Council districts go to the polls tomorrow (Thursday) in a bid to elect their councillors for the next four years.
Below Armagh I has detailed the lay of the land ahead of the elections. From Armagh to Slieve Gullion, check out who is running in your area and what could lay in store. There will be new faces in our chambers both in Newry and Craigavon regardless but will there be big political shifts on the local scene?
Here is your guide to each of our local District Electoral Areas…
Armagh
Sinn Féin are running four candidates in the Armagh area for the first time and matter how many they get elected, it'll be new faces all round as none of the 2019 candidates have sought re-election in 2023. Fergal Donnelly was co-opted in to council following the departure of Garath Keating in 2022 – he is the only candidate with chamber experience. Sarah Duffy, Ashley Mallon and John Óg O'Kane are all hoping to be voted in this week. The party gained a seat (up to three) in 2019 at the expense of the DUP. Taking a fourth would be another huge scalp – retaining the three may be the priority.
Scott Armstrong is the one looking to regain the DUP seat in Armagh following Freda Donnelly's loss in 2019. Sam Nicholson is aiming to retain for the Ulster Unionists.
Thomas O'Hanlon and Grainne O'Neill will be hoping for a strong showing to keep their two seats for the SDLP while Hanagh Winter of the Alliance Party is a relatively new face on the political scene. She replaces Jackie Coade who had previously stood for the party in Armagh in recent elections. It remains to be seen if Alliance momentum has been transferred as a result.
Daniel Connelly returns to the ballot paper for Aontú – a party who polled higher than Alliance back in 2019. He'll be hoping to push on further this time around as the party continues to grow across Ireland.
Candidates: Scott Armstrong, DUP; Daniel Connelly, Aontú; Fergal Donnelly, Sinn Féin; Sarah Duffy, Sinn Féin; Ashley Mallon, Sinn Féin; Sam Nicholson, UUP; Thomas O'Hanlon, SDLP; John Óg O'Kane, Sinn Féin; Gráinne O'Neill, SDLP;
Hanagh Winter, Alliance.
Banbridge
There are seven seats up for grabs in Banbridge. Three of those are currently held by Ulster Unionist candidates Glenn Barr, Ian Burns and Jill Macauley, which is unlikely to change this time around. The DUP will field Paul Greenfield and Ian Wilson, the latter having replaced the sadly deceased Junior McCrum. Again, it's unlikely that these five seats will change hands.
And the same could be said for Sinn Féin's Kevin Savage as he aims to hold the party seat in Banbridge. Chris McCartan is also running for Sinn Féin.
Banbridge gets interesting in the battle for the seventh and final seat. Brian Pope of the Alliance snatched it from the SDLP in 2019 on the slimmest of margins. The question is, with Pope not standing this time around, can they hold off Seamus Doyle who is back for a re-match? Joy Ferguson is in the Alliance corner this time around.
Elsewhere, Brian Moorhead will be looking to fare better than his TUV colleague, William Martin, did in 2019. The TUV tallied 508 votes.
Candidates: Glenn Barr, UUP; Ian Burns, UUP; Seamus Doyle, SDLP; Joy Ferguson, Alliance; Paul Greenfield, DUP; Jill Macauley, UUP; Chris McCartan, Sinn Féin; Brian Moorhead, TUV; Kevin Savage, Sinn Féin; Ian Wilson, DUP
Craigavon
Craigavon DEA is one of the hardest to predict this time with so many variables at play. There are five seats up for grabs here but there is only eight candidates in the running – down from 10 in 2019.
Margaret Tinsley (DUP), Catherine Nelson (Sinn Féin) and Declan McAlinden (SDLP) are the only three outgoing councillors hoping for re-election.
The Ulster Unionist candidate, Kate Evans, who has previously ran in an election will be hoping to pick up from the retired Kenneth Twyble. He was elected in 2019 despite tallying less first preference votes than the DUP's second candidate at the time – transfers will be key in Craigavon. If voting falls a certain way, Ian Patterson of the DUP could be in with a good shout of picking up that fifth seat.
Thomas Larkham eased home for the SDLP last time out but he is not running on this occasion. Jackie Coade – formerly of Alliance – will step into his shoes. It's a big change and it remains to be seen how much that will reflect in the polling. Robbie Alexander is aiming to make a dent in Craigavon for the Alliance.
Jude Mallon, who tragically lost his son Caoimhín earlier this month, is the second candidate running for Sinn Féin in the area.
Candidates: Robbie Alexander, Alliance; Jackie Coade, SDLP; Kate Evans, UUP; Jude Mallon, Sinn Féin; Declan McAlinden, SDLP; Catherine Nelson, Sinn Féin; Ian Patterson, DUP; Margaret Tinsley, DUP.
Cusher
In Cusher, four of the five candidates elected in 2019 are standing. Veteran Ulster Unionist Jim Speers has retired from front line politics, making this DEA particularly interesting. DUP's Gareth Wilson and Independent Unionist Paul Berry were comfortable in 2019 and should be assured of their seats this time around. Sinn Féin's Brona Haughey upended the long-standing SDLP seat in 2019 and looks like a strong candidate to return once again. Emma Jayne McKernan is aiming to reverse that 2019 swing for the SDLP.
Gordon Kennedy crept over the finish line by just under two single votes following seven counts. He pipped the DUP's Quincey Dougan. Philip Weir, a former DUP special advisor, is the candidate the Ulster Unionists will have to be wary of as he takes up the mantle for the DUP. Ewan McNeill will be hoping to pick off where Jim Speers left off for the Ulster Unionists.
With Keith Ratcliffe running for the TUV, that particular battle ground is one to keep an eye on. UUP will want to keep two seats in the area but DUP and TUV will harbour their own ambitions for change.
Mark Skillen of Alliance is the other candidate running for election in the area. While Alliance in Cusher looks unlikely, he'll be hoping to improve on their party's vote share. Gareth Hay tallied 462 votes last time out for the party.
Candidates: Paul Berry, Independent; Bróna Haughey, Sinn Féin; Gordon Kennedy, UUP; Emma Jayne McKernan, SDLP; Ewan McNeill, UUP; Keith Ratcliffe, TUV; Mark Skillen, Alliance; Philip Weir, DUP; Gareth Wilson, DUP
Lagan River
In Lagan River, just five seats are up for grabs, with nine candidates having thrown their hats in the ring.
The DUP currently dominate this DEA, with three sitting councillors, Mark Baxter, who topped the poll in 2019, Paul Rankin and Tim McClelland, all of whom are seeking re-election.
The UUP are fielding two candidates – sitting councillor Kyle Savage, who was second in the 2019 election, and Sammy Ogle.
As the sole Alliance Party candidate, Jessica Johnston will also be aiming to keep her seat. She was co-opted onto the council in May 2022 after Eóin Tennyson was elected to the Assembly.
Other parties in the running are the SDLP, represented by Oisín Edwards, and the TUV's Sammy Morrison.
The make-up of the area was altered slightly in the 2019 election, when Alliance took one of two seats from the UUP.
Candidates: Mark Baxter, DUP; Oisín Edwards, SDLP; Jessica Johnston, Alliance; Vincent McAleenan, Sinn Féin; Tim McClelland, DUP; Sammy Morrison, TUV; Sammy Ogle, UUP; Paul Rankin, DUP and Kyle Savage, UUP.
Lurgan
Lurgan will see nine candidates vying for seven seats. Sinn Féin is fielding the largest number of hopefuls with Keith Haughian, who topped the poll last time around, Liam Mackle and Sorcha McGeown all hoping to retain their seats. Candidate Mary O'Dowd is also aiming to secure a fourth seat for the party.
The DUP are putting forward two candidates – newcomer Peter Haire and veteran Stephen Moutray, who is hoping to hold on to his seat.
Also in the running are three sitting councillors – Peter Lavery of Alliance, Louise McKinstry of the Ulster Unionist Party and the SDLP's Ciaran Toman who was co-opted onto the council in January 2020, replacing the outgoing Joe Nelson.
The Lurgan DEA has remained relatively consistent in its voting pattern with three Sinn Féin, one UUP and one SDLP seat secured in both the 2014 and 2019 elections.
However, there was an upset in 2019 when the DUP lost one of its two seats to Alliance.
Candidates: Peter Haire, DUP; Keith Haughian, Sinn Féin; Peter Lavery, Alliance; Liam Mackle, Sinn Féin; Sorchá McGeown, Sinn Féin; Louise McKinstry, UUP; Stephen Moutray, DUP; Mary O'Dowd, Sinn Féin and Ciaran Toman, SDLP.
Newry
Newry has six seats available and is shaping up to be an interesting battle, primarily because its runaway success story from 2019 – Independent Gavin Malone – is not running this time around. Malone, who quit his job as a Council employee topped the poll, almost 1,000 votes ahead of the next challenger, Sinn Féin's Liz Kimmins, who incidentally has since been co-opted as an MLA.
Running for Sinn Féin are Valerie Harte, Geraldine Kearns, Cathal King and Aidan Mathers. The party won three seats last time out when they ran four candidates.
SDLP took two seats in 2019 and are running outgoing Council chairperson, Michael Savage and newcomer Doire Finn. They will be keen to keep their two seats but face stiff competition from Alliance's Helena Young who very nearly claimed the second SDLP seat in 2019 – missing out at the sixth count. She could prevail if she's managed to hoover up some of Gavin Malone's votes.
Nicola Grant, of The Workers Party will look to improve her vote having contested the last Assembly election while Mariya Krupska is running for the first time as an Independent. Aontu's Sharon Loughran, a Daisy Hill nurse, is contesting her first election while Andrew McCracken is representing the Ulster Unionist Party for the first time.
Candidates: Doire Finn, SDLP; Nicola Grant, The Workers Party; Valerie Harte, Sinn Féin; Geraldine Kearns Sinn Féin; Cathal King, Sinn Féin; Mariya Krupska, Independent; Sharon Loughran, Aontú; Aidan Mathers, Sinn Féin; Andrew McCracken, Ulster Unionist Party; Michael Savage, SDLP; Helena Young, Alliance.
Portadown
In Portadown, 10 candidates will be battling it out for six seats. The DUP are hoping to retain their three seats and are running three hopefuls – sitting councillors Lavelle McIlwrath, Kyle Moutray – who was co-opted onto the council in November 2022 when Darryn Causby resigned – and Alan Mulholland. Sydney Anderson is not seeking re-election.
Sinn Féin, who currently hold one seat, are fielding two candidates – Paul Duffy, elected on the first count in the 2019 elections, and Clare McConville-Walker.
Sitting UUP councillor Julie Flaherty is hoping to hold on to her seat while Zoe McCullough is aiming to make it a double for the party.
The SDLP's Eamon McNeill, the sole candidate for the party, is also hoping to be returned again.
Other candidates are Emma Hutchinson, Alliance and Robert Oliver, TUV.
The make-up of the DEA changed in the 2014 and 2019 elections, with the DUP taking one seat from the UUP four years ago and the SDLP taking the seat formerly held by UKIP.
Candidates: Julie Flaherty, UUP; Emma Hutchinson, Alliance; Clare McConville-Walker, Sinn Féin; Zoe McCullough, UUP; Lavelle McIlwrath, DUP; Eamon McNeill, SDLP; Kyle Moutray, DUP; Alan Mulholland, DUP; Robert Oliver, TUV
Slieve Gullion
There are seven seats up for grabs in Slieve Gullion. It's a Sinn Féin stronghold having secured five seats the last time around, their fifth came at the expense of an SDLP loss.
Running for Sinn Féin this time are Aoife Finnegan, Mickey Larkin, Oonagh Magennis, Declan Murphy and Barra Ó Muirí, all of whom will be hopeful of re-election having served on Council last term. Sinn Féin are also running a sixth candidate in Aine Quinn, who is a newcomer.
The SDLP's Pete Byrne will be hoping to stave off the sixth Sinn Féin candidate and be re-elected while Killian Feehan will be hoping to reverse the 2019 election result by regaining a second SDLP seat.
David Taylor is hopeful of being returned for the Ulster Unionists but will have competition in the shape of the DUP's Linda Henry.
Caolan Gregory is running for Alliance while Molly Ní Mhánais is representing the Green party in the area. Liam Reichenberg will be hoping for a good showing for Aontu.
Candidates: Pete Byrne SDLP; Killian Feehan SDLP; Aoife Finnegan Sinn Féin; Caolan Gregory Alliance; Linda Henry DUP; Mickey Larkin Sinn Féin; Oonagh Magennis Sinn Féin; Declan Murphy Sinn Féin; Molly Ní Mhánais Green Party; Barra Ó Muirí Sinn Féin; Aine Quinn Sinn Féin; Liam Reichenberg Aontu; David Taylor UUP
Sign Up To Our Newsletter